Over the past 40 years, CCLS has contributed to the postgraduate education of over 13,000 lawyers, assisting them in their pursuit of successful careers in law firms, international and governmental organisations and academia.
CCLS recognises the importance of career development and enhancement to those studying with us. We are proud of the success of our students and graduates in attaining internships, new jobs, and promotions all over the world.
We provide professional development and careers support to our law students in Paris through our Postgraduate Law Professional Development Team. Through our networks and alumni, as well as in organising events in Paris, we aim to facilitate opportunities for students to meet those looking to recruit, and vice versa.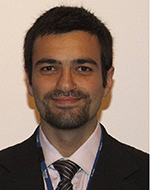 The LLM programme in Paris has helped me in numerous ways to get the best of both worlds of Civil and Common Laws. To begin with, having colleagues from around the globe is a huge networking advantage (and new places to visit on vacation!). Further, by having a unique opportunity to grasp common-law principles while being a civil-law practitioner, I finally understood the difference in approach to contracts and the need of legal tests to a given matter. The tools I have learned in the course continue to be extremely useful for my day-to-day work, and now my colleagues know who to reach in case they need insight from someone with common-law education. After being relocated from my job in Paris, I am now responsible for contract negotiation in South America in a multinational O&G company, most of which is construed with the common-law perspective.
Mauricio Rodrigues Coura, LLM International Business Law, Paris

Due to the flexible nature of the Paris programmes, students can manage their time to fit in an internship or even full-time employment. The Paris team and the Postgraduate Law Professional Development team are on-hand to guide and support students as appropriate.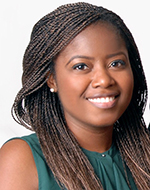 My area of study is in International Dispute Resolution, with a large focus on Arbitration. I was quite determined to take on an internship because I wanted to be able to have some practical experience to add to my theoretical understanding in class and, importantly to be on the inside, within a firm that deals with arbitration issues in Paris, the city where it all happens. My internship was perfect for me because not only was it flexible enough to take on alongside my studies, it was also at a renowned French arbitration firm Lazareff Le Bars, with a team of supportive lawyers. It has proven to be an indispensable experience because I have been exposed to arbitration from its international perspective and also from the perspective of the French civil law. As an Anglophone, common law trained student myself, this has added to my experience here and has really made for a rich and rounded year of study for me here at Queen Mary.
Nolwandle Simiso Dlodlo, LLM International Dispute Resolution, Paris

More details of the QMUL Law Careers Service for Postgraduates across all our programmes are available here.