The CCLS France Chapter exists to create a CCLS community for alumni by alumni, to enable networking and socialising opportunities. This is created by bringing alumni who are in France together, whether by proximity or having studied on the LLM in Paris programme.
The France Chapter has an organising group to plan activities. It is planned that social drinks will be organised every quarter and where possible, some CCLS academics will be present. Any events that the committee organises will be advertised on the CCLS Alumni Events page.
The organising group are excited to share that there is going to be a festival celebration weekend to celebrate the 10th Anniversary of CCLS in Paris. This will be the weekend of 24th-26th June. Please join the CCLS France Chapter below to keep updated. If you have any ideas for the weekend, please let Fatou Touré know in the LinkedIn group. Remember to save the date!
If you would like to arrange an activity, please contact the Alumni Team.
If you live in France or studied in Paris, you can join the France Chapter via the LinkedIn group: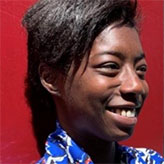 It's important to build a strong community among Queen Mary Alumni

— Fatoumata Touré, Banking and Finance Law LLM, 2015