Dr Garry A. Gabison, BA, JD, University of Virginia; MA, MPhil, PhD, Yale University; (Inactive) Member of the Virginia State Bar & the District of Columbia Bar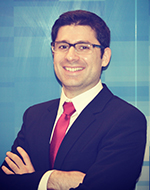 Lecturer of Law, Economics and Regulations
Email: g.gabison@qmul.ac.ukRoom Number: Lincoln's Inn FieldsWebsite: https://papers.ssrn.com/sol3/cf_dev/AbsByAuth.cfm?per_id=1918218
Profile
Garry A. Gabison is a Lecturer at Queen Mary University of London (QMUL) in the Centre for Commercial Law Studies. Before arriving at QMUL, Garry taught economics and public policy at the Georgia Institute of Technology. He worked for the European Commission, where he investigated issues related to the Information and Communications Technology sector. He also worked for the American Antitrust Institute, a non-profit think tank promoting competition.
Garry earned his BA and JD from the University of Virginia and his MA, MPhil. and PhD in Economics from Yale University. He is licensed to practice law in Virginia and the District of Columbia. He has published in journals in Europe and in the United States.
Postgraduate Teaching
Research
Research Interests:
Garry's main research interests are in the area of law & economics, competition law, intellectual property, and innovation policy. Garry is working on estimating the defensive values of patents. He is also working on a project dealing with intellectual property issues linked with artificial intelligence and a project looking at reverse payments in the pharmaceutical industry.
Supervision
Professor Gabison welcomes proposals for postgraduate research in any area of law and economics, intellectual property, competition law, and innovation policy.