Dre Efthymiou (Intellectual Property Law LLM, 2017)
Dre is currently a trainee solicitor at Pinsent Masons LLP, and has completed seats in corporate, pensions, and restructuring. He volunteers at Queen Mary to help current students.
Published: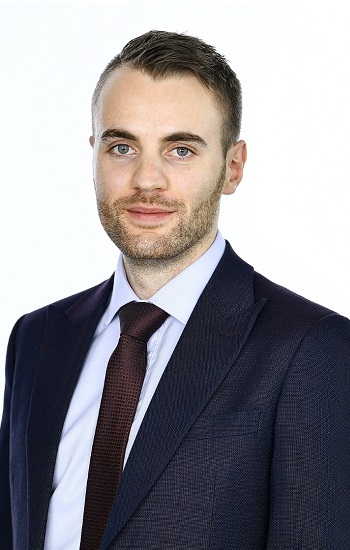 "It is important to remember the stages we have been through and to help those who are now going through the same."

How do you volunteer your time at Queen Mary?
Since graduating, I have returned to Queen Mary on many occasions to volunteer my time. I have done this as a moot co-ordinator; helping those tasked with organising the university's George Hinde mooting competition. I have also featured on several panels, including discussing life as a trainee solicitor, and assisting students with selecting courses for a Masters Degree. Each time I have returned, the Careers Office has been great to work with, and I always find that students are both enthusiastic and grateful.
I would encourage as many alumni as possible to find opportunities to volunteer. It is important to remember the stages we have been through, and to help those who are now going through the same. There is a lot of advice which I wish I had been in possession of during my university years, so we should always be open to sharing our experiences in the hope that it might bring some form of positive result to someone else.
My advice for the students themselves is to immerse yourself in as much as you can. Only by doing so will you truly understand the experience of something and work out which things you like and dislike. It is the best way to improve those skills you have acquired and to become as well-rounded as possible."
What did you study at QM and why?
I studied LLB law at Queen Mary, and stayed on to undertake an LLM at CCLS, which focused on intellectual property law. For my degrees, I knew that I wanted to be in the heart of London – to have exposure to all the opportunities, and to enjoy all the entertainment the capital has to offer. Queen Mary was my choice as it has a great reputation, offers many extra-curricular activities, and has a campus that helps with integration and allows students to socialise wherever possible.
How did the LLB and LLM equip you for your current role?
First and foremost, the LLB and LLM provided me with foundational legal knowledge. This is fundamental, as when a legal task arises in practice, I now generally have an idea where I will need to focus my attention.
More importantly, the degrees provided me with opportunities to develop a host of skills that are applicable to any line of work. You have the chance to develop skills in relation to organisation, working under pressure, written and oral advocacy, negotiation etc. These are work skills used on a daily basis, and accumulating years of experience with them puts you in a position to perform well in any role.