Diego Juan Abelleyra Llodra (Banking and Finance Law LLM, 1997)
Diego Juan describes how studying at CCLS impacted his career and updates us on his move to London and his current freelance work.
Published: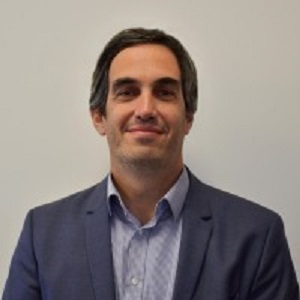 After almost 28 years of legal practice, I can undoubtedly affirm that my Banking and Finance LLM at CCLS was a real turning point in my very long journey. After receiving my law degree in Buenos Aires in 1992, I arrived in London in 1996 at the tender age of 26 and with great expectations about the LLM, which were far exceeded. I found the best professors, with a unique blend of academic and professional backgrounds. I also have the best memories of a large number of fellow students from many countries with whom I am still in contact, who also knew how to take advantage of the indelible experience of studying in a world-class centre for legal studies. Upon my return to Argentina in 1997, the LLM opened the door to the world of advising local and international clients in cross border M&A and financing transactions at first tier law firms, including Marval, O'Farrell & Mairal (the largest firm in Argentina) between 1999 and 2010, and at Uría & Menéndez in Madrid in 2007. My professional journey took me to Genneia SA, the lead renewable energy company in Argentina where between 2010 and June 2020 I was General Counsel and Chief Compliance Officer. During this stage of my professional career, I was the co-author of the book "Foreign Exchange Regime" (Buenos Aires, Editorial Abeledo Perrot, 2011), and I was included by Legal 500 in the 2019 GC Power List of Argentina.
My special connection with the United Kingdom, seeded during my LLM at CCLS, strongly influence my recent decision to settle in the UK with my family to start a new professional chapter, in the light of the worldwide growth of flexibility in legal practice. I provide freelance legal advisory services to companies and law firms, for the structuring, drafting, negotiation and closing of all the contractual framework involved in complex local and cross border M&A and corporate and project finance transactions, and in transactions involving the development, construction, financing, O&M, and sale and purchase or restructuring, of infrastructure projects, with a special focus in renewable energy projects.
If I were to advise young lawyers eager to take an LLM overseas, I would not hesitate to recommend that they consider applying for an LLM at CCLS. Should they decide to follow my advice, over the years they will surely be very grateful to have gone through an unforgettable personal and academic experience in a fantastic institution located in a fantastic city.