Professor Julie Sanders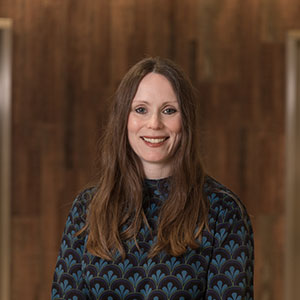 Director Clinical Research (SBH), Clinical Professor Cardiovascular Nursing (QMUL)
Email: j.sanders@qmul.ac.ukTwitter: @julessanders2
Profile
I am the Director of Clinical Research, at St Bartholomew's Hospital developing research and clinical academic career opportunities for nurses and allied health professionals (AHP) in cardiovascular care. At SBH there are a number of nurses/AHPs pursuing a clinical academic career undertaking internships, MSs and PhDs. JS is also the Society of Cardiothoracic Surgery (SCTS) Nursing and AHP academic lead, is a member of the Association of Cardiovascular Nursing and Allied Professions (ACNAP) Board (Treasurer) and is a Florence Nightingale Foundation Aspiring Dean Scholar 2018.
Memberships / Awards


Royal College of Nursing (RCN).
RCN Research Society Steering Committee
Society of Cardiothoracic Surgery (SCTS)
European Society of Cardiology – Association on Cardiovascular Nursing and Allied Health Professions (ACNAP)
HSJ Women Leadership Network
Florence Nightingale Foundation and Council of Deans for Health Aspiring Dean Scholar 2018
Harvard Business School MBA Class of 1973 Fund for Social Enterprise Scholarship 2018


Twitter
Research
Broadly, my research interests include outcome and recovery after cardiac surgery including long-term outcome and health-related quality of life (HRQoL).

Current areas of work include:
HRQoL after cardiac surgery
Long-term outcomes (>10yrs) after cardiac surgery
Intensive care acquired weakness after aortic surgery
Surgical site infection risk assessment
Complex aortovascular surgery outcomes
Morbidity outcomes after TAVI Cognitive outcomes after cardiac surgery
Key Publications
Rogers L, Vaja R, Bleetman D, Ali JM, Rochon M, Sanders J, Tanner J, Lamagni TL, Talukder S, Quijano-Campos JC, Lai F, Loubani M, Murphy G. Interventions to prevent surgical site infection in adults undergoing cardiac surgery. Cochrane Database of Systematic Reviews 2019. Issue 5. Art No: CD013332. DOI: 10.1002/14651858.CD013332.
Sanders J (2019). Heart of innovation in cardiac care: past, present and future. British Journal of Cardiac Nursing. 14 (3) March. 110.111.
Sanders J (2018). Recovery after cardiac surgery: Looking well beyond survival. British Journal of Cardiac Nursing. 13 (3). 6-7.
Campbell NG, Allen E, Sanders J, Swinson R, Birch S, Sturgess J, Al-Subaie N, Elbourne D, Montgomery HE, O'Brien B (2017). The impact of protocols maintaining serum potassium ≥3.6mEq/L vs ≥4.5mEq/L on the incidence of new onset atrial fibrillation in the first 5 days after isolated elective Coronary Artery Bypass: a randomised non-inferiority feasibility study. 18 (1). 618.
Rochon M, Sanders J, Gallagher R (2017). Service design: A database approach for the management of digital images in wounds in the hospital setting. Wounds UK. 13 (4). 33-38.
Sanders J, Cooper J, Mythen MG, Montgomery HE. Predictors of total morbidity burden on days 3, 5 and 8 after cardiac surgery (2017). Perioper Med (Lond). 2017 Feb 14;6:2. doi: 10.1186/s13741-017-0060-9. eCollection 2017.
Sanders J, Cooper JA, Farrar D, Braithwaite S, Sandhu U, Mythen MG, Montgomery HE. Pre-operative anaemia is associated with total morbidity burden on days three and five after cardiac surgery (2017). Perioper Med (Lond). 2017 Jan 21;6:1. doi: 10.1186/s13741-017-0057-4. eCollection 2017.
Shah A, Brambley H, Curtis M, Mullen M, Delahunty N, Yap J, Smith A, Montgomery HE, Sanders J (2015). Postoperative morbidity after surgical aortic valve replacement or transcatheter valve implantation: a prospective, cohort Intensive Care Medicine. Sep;41(9):1721-2. doi: 10.1007/s00134-015-3862-6. Epub 2015 Jun 3
Sanders J, Skipworth J, Cooper J, Brull D, Humphries SE, Mythen M, Montgomery HE (2012). Duration of preceding hypertension is associated with prolonged length of intensive care unit stay. International Journal of Cardiology. 157: 180-184. (E-published 31.12.2010: http://dx.doi.org/10.1016/j.ijcard.2010.12.011).
Sanders J, Keogh BE, Van der Meulen J, Browne JP, Treasure T, Mythen MG, Montgomery HE (2012). The development of a post-operative morbidity score to assess total morbidity burden after cardiac surgery. Journal of Clinical Epidemiology 65 (4). 423-433
Sanders J, Patel S, Cooper J, Berryman J, Farrar D, Mythen M and Montgomery HE (2011). Duration of red-cell storage is associated with post-operative length of stay and new renal complications following surgery. Nov 51 (11). 2286-94. E-published 12.05.2011.
Sanders J, Toor I, Yurik T, Keogh BE, Mythen M and Montgomery HE (2011). Tissue oxygen saturation and outcome after cardiac surgery. American Journal of Critical Care. March. 20 (2). 138-145.
Sponsors
Recent grants obtained from:
Collaborators
Internal
Prof Mark Griffiths (Barts/QMUL)
Prof Ben O'Brien (Barts/QMUL)
Prof Aung Oo (Barts/QMUL)


External
Prof Leanne Aitken (City, University of London)
Prof Hugh Montgomery (UCL)
Dr Ronan Astin (UCL)
Prof Gavin Murphy (University of Leicester)
Mr Mark Field (Liverpool Heart and Chest Hospital)
Prof Suzanne Fredericks (Ryerson University, Canada)