Flexible Ecosystems Project
Throughout the spring and summer of 2021, the Queen Mary Academy partnered with Advance HE to undertake the Developing Flexible Ecosystems project, a wide-ranging initiative that attempted to scope how Higher Education (HE) institutions are engaging with new technologies and adapting their offering to better support the social and economic mobility of their learners.
Project report
The final report provides a snapshot of the views of Advance HE members on the sector's capability and readiness to provide flexible provision. This is supplemented by case studies which spotlight how member institutions from around the UK are putting some of these ideas into practice. Interviews with thought leaders from the global HE sector also serve to provide insight into how the traditional structures of HE are being challenged to provide flexibility and enable greater levels of participation from more diverse groups of learners:
Dr Alex Grech, Strategist and Lecturer at the University of Malta, discusses the impact of decentralised technologies like Blockchain on universities' relationships with their learners.
Dr Norah McCrae, Associate Provost, Co-operative and Experiential Education at the University of Waterloo, discusses how work-integrated learning supports learning in the development of life-long learning skills.
Dr Lynn Ramsey, Programme Lead Multi-Campus Micro-credentials Project for the Irish Universities Association describes the process and benefits of creating a national framework for micro-credentials.
You can find the project's final report and interviews on the Advance HE website.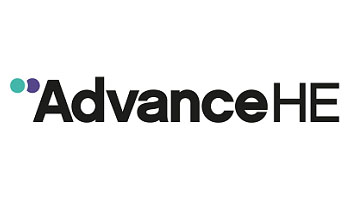 In addition to those interviews, you can also watch conversations we had about the benefits of flexible offerings at Queen Mary, University of London with Professor Stephanie Marshall, Vice-Principal (Education) and Sheila Gupta MBE, Vice-Principal (People, Culture and Inclusion)
Explore these themes at Queen Mary
Many of the themes of the report are reflected in some of the exciting projects happening here at Queen Mary.
Our recent partnership with LinkedIn Learning both for staff and students, demonstrates how institutions can work with open educational resources to offer a broad range of learning opportunities.
The Learner Engagement Analytics project is rooted in our mission and strategy to make Queen Mary the most inclusive university. It is designed to improving understanding early where students find it difficult to engage with their studies and develop targeted support for them.
Queen Mary continues to develop exciting degree apprenticeship programmes that create experiential learning opportunities for students and strengthens our connections to industry.
Queen Mary Online provides new ways to integrate lifelong learning into professionals' lives.
Strategic projects engage staff in activities that explore how curricular enhancements can support the Queen Mary's 2030 Strategy and aim to be the most inclusive university of its kind, anywhere.
Discover the project's final report and interviews on the Advance HE website.
You may also be interested in