Professor George Walker, BA, LLB (Glas), DAES (Bruges), LLM (Lond), PHD (Lond), DPHIL (Oxon), PhD (Cantab)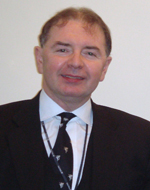 Professor of International Financial Law
Email: g.a.walker@qmul.ac.ukTelephone: +44 (0)20 7882 8087Room Number: Lincoln's Inn Fields
Profile
George Walker is the Professor in International Financial Law at the Centre for Commercial Law Studies, Queen Mary University, London. He is a Barrister and Member of the Honourable Society of Inner Temple. He is a Member of the New York Bar and was previously a Solicitor in Scotland and in England & Wales. He has been a Legal Consultant with the International Monetary Fund (IMF), Washington, DC and worked on over 30 country projects.
He was a Major Leverhulme Fellow for 2011-2013 and Visiting Fellow at Wolfson College, Cambridge. He was a Senior Sir John Houblon Montagu Norman Fellow and Visiting Academic at the Bank of England in 2016-2019 and worked in the areas of Digital Money & Currency, Digital Financial Systems & Digital Technologies (FinTech). He was the Robert S Campbell Fellow at Magdalen College, University of Oxford in 2021.
He is a former Affiliate Lecturer in Law at Cambridge University and has held visiting positions at Harvard University Law School and subsequently at Georgetown Law School, Washington DC. He was an external examiner at Hong Kong University and has been a Visiting Scholar at the Law School, Universityof Tokyo, Japan and at other major law schools.
He has published over 420 pieces and authored or co-authored a large of number of books, articles and other papers in the banking and financial law areas including the co-editing of two major Encyclopaedia. He has doctoral degrees from London, Oxford and Cambridge Universities and other professional and academic qualifications.
Research
Research Interests:
George's current research is focused on a number of key trends in banking and financial law at the UK, European and international law levels. Current major research proposals are in the areas of UK Financial Regulatory Reform and International Capital Standards.
Publications
Professor George Walker's CV [PDF 259KB]
Publications Since 2001
Financial Services Law (Co-Editor with M. Blair), Oxford: Oxford University Press, 2006, 1040, ISBN: 0199285799
Financial Markets and Exchanges Law (Co-Editor with M. Blair), Oxford: Oxford University Press, 2006, 552, ISBN: 0199285802
Financial Markets and Exchanges, in M. Blair and G. Walker (Editors), Financial Markets and Exchanges Law, Oxford: Oxford University Press, 2006, ISBN: 0199285802
International Exchange Standards, in M. Blair and G. Walker (Editors), Financial Markets and Exchanges Law, Oxford: Oxford University Press, 2006, ISBN: 0199285802
Financial Services Authority, in M. Blair and G. Walker (Editors), Financial Services Law, Oxford: Oxford University Press, 2006, ISBN: 0199285799
Banks and Banking, in M. Blair and G. Walker (Editors), Financial Services Law, Oxford: Oxford University Press, 2006, ISBN: 0199285799
European Financial Programme: Content, Structure and Completion [2004] 15(3) European Business Law Review 305-664, ISSN: 0959-6941
Banking and Financial Services Regulation, 3ed, (Co-author with W. Blair, A. Allison, G. Morton, K. Palmer and P. Richards-Carpenter), London: Butterworths, 2002, ISBN: 0406949875
Financial Regulation Service (Assistant Editor), London: Butterworths, 2002-2006, ISBN: 0406941319
International Banking Regulation: Law, Policy and Practice, The Hague: Kluwer Law International, 2001, 622, ISBN: 904119794X
Blackstone's Guide to the Financial Services and Markets Act, 2000 (Co-author with M. Blair, L. Minghella, M. Taylor and M. Threipland), Oxford: Blackstone Press, 2001, ISBN: 1841741167
Encyclopaedia of Banking Law (Assistant Editor), London: Butterworths, 1996-2006, ISBN: 0406998108
Financial Services Regulation (Assistant Editor), London: 6 volumes loose leaf, Butterworths, 1996-2006, ISBN: 040699866
European Financial Programme: Content, Structure and Completion [2004] 15
European Business Law Review 305-664, ISSN: 0959-6941