Katrien Morbee, LLB, LLM (Ghent University), LLM (Yale University), DPhil (ongoing) (University of Oxford)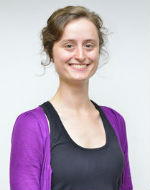 Lecturer in Banking and Finance Law
Email: k.morbee@qmul.ac.ukRoom Number: Lincoln's Inn Fields
Profile
Katrien Morbee is a Lecturer in Banking and Finance Law at the Centre for Commercial Law Studies, Queen Mary University of London. She teaches Corporate Finance Law, Mergers and Acquisitions, and Art and Money. She is also writing a DPhil in Law and Finance at the University of Oxford, under supervision of Prof. John Armour and Prof. Dan Awrey. She is a member of the Oxford-Man Institute of Quantitative Finance and the European Corporate Governance Institute. Katrien holds an LLB and LLM from Ghent University, Belgium, and an LLM from Yale University, United States. During her studies, she interned at four international law firms: Cleary Gottlieb, Eubelius, Clifford Chance and Freshfields; and at the Belgian financial institution, KBC. She also worked in a US law firm in Washington, DC, as part of The Washington Center programme in Business and Global Trade.
Postgraduate Teaching
QLLM372 Corporate Finance Law (Sem 1)
QLLM373 Mergers and Acquisitions (M and As) (Sem 2)
QLLM404 Art and Money (Sem 2)
Research
Research Interests:
Katrien's current research explores the interaction between corporate governance and prudential regulation. She is currently working on a project exploring whether financial stability issues necessitate a special governance regime for systemically important non-bank financial institutions.
Examples of research funding:
ESRC-funded project on the governance of systemically important non-bank financial institutions.
Publications
Key Publications
K. Morbee, 'Structure of banking activities: Belgian provisions on proprietary trading from an international perspective', in V. Colaert (ed.),

De nieuwe Bankwet, 2015, 201-211
K. Morbee, 'Cumulatie van administratieve en strafrechtelijke sancties in de bestrijding van marktmanipulatie: nieuwe rechtspraak van het EHRM', Tijdschrift voor Rechtspersoon en Vennootschap (TRV), 2015, 342-357 (Annotation under ECHR 'Affaire Grande Stevens et autres c. Italie' 4 mars 2014)
Conference Papers
K. Morbee, 'Shareholder Value and Central Counterparties' (Columbia Law Visiting Scholars Forum, New York, 2017)
K. Morbee, 'Systemic risk and governance in CCPs' (Catolica 2016 Graduate Legal Research Conference, Lisbon, 2016)
K. Morbee, 'Free Choice of Corporate Law Evaluated Against the Effect of the Incorporation Decision on Creditor Protection' (CLEF, Ghent, 2015)
K. Morbee, 'Free Choice of Corporate Law Evaluated Against the Effect of the Incorporation Decision on Creditor Protection' (Second Annual TAU Workshop for Young Scholars, Tel Aviv, 2014)
K. Morbee, 'OTC Derivatives Regulation and Corporate Governance: An Alternative Approach to Financial Regulation' (LSE Social Justice 2014 Conference, London, 2014)
K. Morbee, 'Counterparty Risk Management in the OTC Derivatives Market: From Private to Public Decision Making' (Doctoral Scholarship Conference Yale, New Haven, 2013)
Blog Posts
K. Morbee and T. Wetzer, 'MetLife Defeats FSOC's "SIFI" Designation', Oxford Business Law Blog, March 31 2016
Ongoing Research Collaborations
Chapter contribution (together with Professor Marieke Wyckaert and Tom Vos) to book project 'Regulating Finance in a Post-Sectoral World', contract with Hart Publishing for publication in 2019, in collaboration with multiple EU universities.
Public Engagement
Katrien acted as a coach for IusStart. IusStart is a University of Leuven-based initiative, where law students – mentored by IusStart coaches – provide legal advice to startups.