Development Finance in Emerging Markets: Challenges, Innovations and Results conference in Oxford
Published: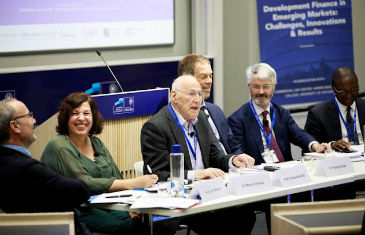 On 12-15 April 2018, a major conference was held at the Blavatnik School of Government, organized by Queen Mary - UNIDROIT Institute of Transnational Commercial Law in association with the Commercial Law Centre, Harris Manchester College. The conference programme coordinated by Sir Roy Goode, Professor Rosa Lastra and Patrick Trostle, considered many aspects relating to development finance in emerging markets, and speakers included representatives from international financial institutions, central banks and governments as well as leading legal academics and practitioners. The conference was also attended by many interested in development finance, including graduate students from the Centre for Commercial Law Studies at Queen Mary, University of London and from Oxford University.
One major theme emerging from the conference was the need for both public and private finance in developing economies. This can be achieved in a number of ways: public private partnerships (which were considered in detail in a dedicated session) and other types of blended finance. There was also discussion of the financing role of international financial institutions (such as the IMF, the IBRD and IFC, the AfDB and the New Development Bank) and the supervisory and standard-setting role of central banks. Detailed case studies of project finance in Rwanda and community banks in Nigeria complemented these plenary sessions.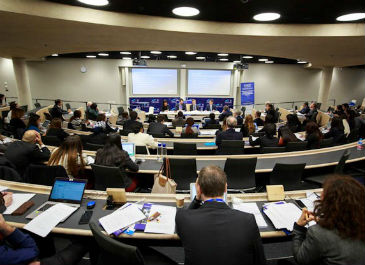 Another major theme was innovation, particularly in the financial sphere. One session considered innovations in energy and infrastructure finance in Africa, while another looked at legal aspects of bitcoin and blockchain/DLT. The role of central banks in supporting innovation and using innovative techniques to manage risk was also discussed.
Thirdly, there was discussion of certain types of law reform and harmonisation which would improve access to credit and financial infrastructure in developing economies. In particular, sessions focused on the importance of an effective legal regime for secured transactions, to which UNIDROIT and EBRD contributed, and the holding of securities through intermediaries. Specific attention was given to the role of treaties such as the Cape Town Convention and other instruments developed by global and regional law-making organisations.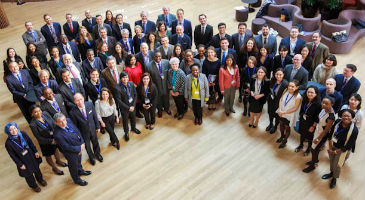 Fourthly, there was discussion of new developments in critically important areas of law for development finance: at global institutions such as BIS, ECB and Government agencies, anti-bribery laws, arbitration and other types of alternative dispute resolution and sovereign debt.
The formal discussion of these themes and the stimulating presentations carried on among attendees throughout the period of the conference, including two dinners at Harris Manchester College (which featured two inspirational speakers: Senator George Mitchell and Professor Sir Roy Goode) and other social events, and the event enabled leading participants in all areas of this important field to focus on key issues, innovations and challenges across the borders of institution, jurisdiction and discipline.
The conference was generously sponsored by Thompson & Knight, Kirkland & Ellis and Shearman & Sterling.