qLegal launches at Google Campus
Published:
Queen Mary's free legal advice service for digital start-ups 'qLegal' held its launch party at Google Campus on 22 January 2014. The launch featured performances by the Oxford Laptop Orchestra and speeches by Professor Simon Gaskell, President and Principal of Queen Mary and former student, now entrepreneur, Sam Amrani, Managing Director and Co-Founder of Tamoco.
Simon Gaskell said: "London is fast becoming one of the main global hubs for digital technology innovation as shown by the vibrancy and growth of Digital Shoreditch in east London. As a close neighbour, the university is very aware of the role it can play in this emerging digital innovation hub". Sam Amrani praised the work of qLegal and said that "legal advice is often expensive for start-ups."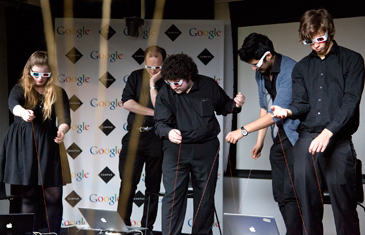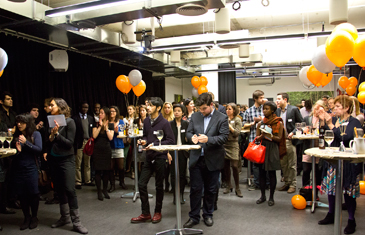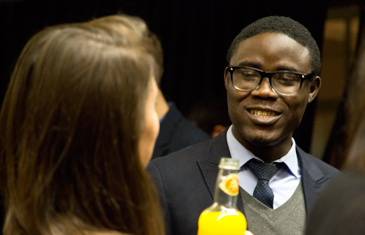 qLegal provides free advice to tech start-ups and entrepreneurs at Queen Mary's award winning Legal Advice Centre. The new service which is run in conjunction with collaborating law firms, in-house teams and academics sees LLM students from the School of Law at Queen Mary provide advice directly to clients from the digital Shoreditch and Tech Hub community under the supervision of qualified legal professionals.
Read more about:
qLegal is kindly supported by Mills & Reeve LLP, Kilburn & Strode LLP, Intel Corporation (UK) Ltd., Unisys Corporation, Morrison & Foerster (UK) LLP, Edwards Wildman LLP, Campus London and Origin Ltd. qLegal is part of iLINC, a European Network of legal incubators at leading law schools including the universities of Amsterdam, Hamburg and Leuven and over 10 further universities.