Peru Chapter Inaugural
CCLS Peru Chapter held its Inaugural Event.
Published: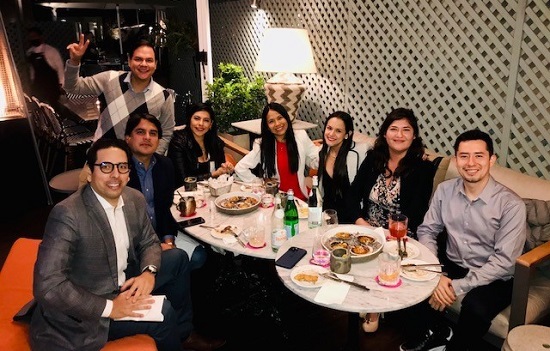 On 13th May 2022 CCLS Peru Alumni Chapter held its first Reunion Dinner in Lima.
This is what Karina Chinguel (Banking and Finance Law LLM, 2019), the Chapter Committee lead said about the event: "I am very honored to inform you, as CCLS alumni leader of Peru Chapter that on May 13th, we celebrated our first inaugural event. I am delighted that now the CCLS Peru Chapter Alumni are fully a part of the vibrant global community of Queen Mary Alumni.
Without a doubt, this was an amazing and wonderful evening in which we had the great opportunity to meet brilliant LLM Peruvian alumni from Queen Mary, and also to exchange interesting experiences, projects and ideas we had in common.
If you are Peruvian CCLS Alumni or you are interested in doing your Master's Degree in London, UK, you can join us and be a part of this fascinating association and great network of opportunities".
Read more about CCLS Peru Alumni Chapter.