CCLS Swiss Alumni Chapter Christmas Drinks
CCLS Swiss Alumni Chapter held Christmas Drinks on 1st December 2021.
Published: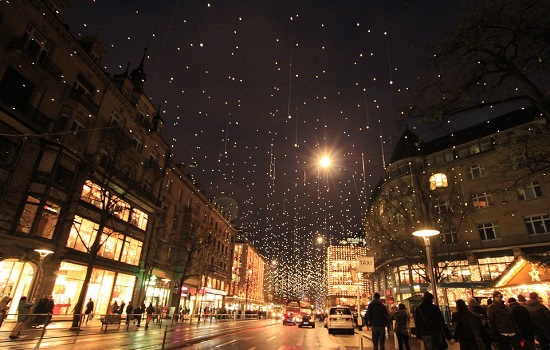 Chapter leads Diego Lipp (Tax Law LLM, 2017), Christian Schönfeld (Law LLM, 2017) and Cornelia Mattig (European Law LLM, 2017) said about the event:
A few brave members defied the harsh weather on 1st of December 2021 to have a mulled wine, which was a cheer to the holiday season. It was a cosy way to ring in the holiday season at the Christmas Market Münsterhof.
At our drinks social, the mood became festive and we even brainstormed ideas for our upcoming events and places we can go to for our Alumni drinks. It was a lovely evening and we hope to see some new members in the New Year.
If you also want to join our drinks, reach out to us on social media or at ccls-alumni@qmul.ac.uk. We look forward to get to know you and your colleagues at our next event!