EcoCampus Sustainable Development Course for Students
As part of Queen Mary's commitment to integrate sustainable development into all aspects of our operations, we are currently offering all student the opportunity to complete a free optional module on sustainable development with EcoCampus.
Course Overview
This self-guided online Sustainable Development course provides a structured overview of sustainability and environmental management.
At the end of this course you will have enhanced your knowledge of:
The principles of sustainable development
The role that EcoCampus plays in Queen Mary's environmental sustainability journey
Ways in which you can make a difference.
On completion of the course, you will be able to take a short online quiz and if you achieve a minimum score of 80% will be awarded a certificate of achievement. This certificate carries Continuing Professional Development (CPD) recognition.
Who is it for?
This course is open to all current Queen Mary students
Course Duration
Approximately 2 hours of self-guided learning.
Booking Information
Please email sustainability@qmul.ac.uk for a link to register for the free online course.
Testimonials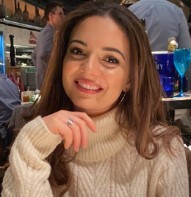 "The course is a brilliant introduction of how things can progress to becoming more sustainable. It was especially interesting to learn about different types of sustainability, e.g. social, economic etc. This is an understanding that I will carry with me and apply within my own sector of work. The actions that can be taken to improve sustainability are specific to each career and learning a thorough foundation can inspire thoughts to ameliorate currently unsustainable actions in your field".
Sophia Antoniou (Institute of Dentistry 2020)
"I found the course thought-provoking and gave me a comprehensive insight into to the principles of sustainable development. The course was well-structured, clear and easy to follow. It had the right amount of detail and the content was very engaging. I especially liked learning about the various aspects of social and economic sustainability. The content is especially relevant in the current climate emergency and provides an excellent overview of the various ways in which we can achieve sustainable development. I highly recommend this course to other QMUL students!"
Kasim Ali (School of Geography 2020)
Congratulations to the following students who have successfully completed the Sustainable Development Course:
January 2021
Catherine Robinson (School of Law)
Maha Al-Haddad (School of Law)
Justinne Leibovici (School of Law)
Remi Oyeyele (School of Business and Management)
Hinai Mukeshkumar (School of Biological and Chemical Sciences)
Mathilda Lorkin (School of Law)
Kaylee Campbell (School of Law)
Abdourahmane Ndong (Barts Cancer Institute)
Sara Othman (School of Biological and Chemical Sciences)
Jacobo Palmlof (School of Engineering and Materials Science)
Todor Nakov (School of Business and Management)
Laura Vanaga (School of Biological and Chemical Sciences)
Daniel Starr (School of Electonic Engineering and Computer Science)
Ayse Karakurt (School of Law)
Preet Kaur Gill (School of Law)
Rafiya Patel (School of Geography)
Emma Soncini (School of Languages Linguistics and Film)
Anand Patel (School of Geography)
October 2020
Ltizia Grossi (School of Geography)
Musammoth Mawa Khartun Mahima (School of English and Drama)
September 2020
Ariana Helena Bourdillon Ruiz (School of Law)
Hao Liang (School of Economics and Finance)
Ioana-Laura Stanculescu (School of Business and Management)
Jaslin Kaur (School of Law)
Nicholas Jack Bretherton Hill (School of Physics and Astronomy)
Patrick Stalmach (School of Business and Management)
Ria Frana De Sousa (School of Biological and Chemical Sciences)
Robert Stephens (School of Electronic Engineering and Computer Science)
Saithya Ullas (School of Engineering and Materials Science)
Veronica Bonne Nyang Obi (School of Law)
August 2020
Agoambin Epse Achiangia Nelly Fomin (School of Law)
Gabriele Marija Baltrusyte (School of Law)
Isra Tekin (School of Law)
Mishaal Tariq Rana (School of Economics and Finance)
Nadia Egan (School of Languages Linguistics and Film)
Nikoleta Tsiori (School of Law)
Raul Andrei Nicolae Jurca (School of Law)
July 2020
Anas Faisal Mohamed Ali Elmedani (Institute of Population Health Sciences)
Anushka Akhtar (School of Economics and Finance)
Areti Stefani (School of Law)
Asteropi Chatzinikola (School of Law)
Bibi Yumna Nubeebokus (School of Law)
Eliada Georgiades (School of Law)
Emily Rebekah Howe (School of English and Drama)
Isabelle Gildin (School of Law)
Kamana Rai (School of English and Drama)
Khadijah Khanom (School of Law)
Karina Kristina Wisniewski (School of Law)
Maxim Kharchenko (School of Law)
Mohammed Wahid (School of Law)
Nour Nader (School of Law)
Parnian Mohammadi (School of Law)
Ryan Godden (School of Physics and Astronomy)
Tanveer Kaur (School of Law)
Vlad Octavian Popescu (School of Law)
June 2020
Diane Fettes (School of Economics and Finance)
Emily MacDonald Maclean (School of Languages Linguistics and Film)
Kasim Ahmed Hassan Ali (School of Geography)
Angeli Romero (School of Law - Centre for Commercial Law Studies)
Simran Sharma (School of Languages Linguistics and Film)
Rafael Ernesto Cárdenas Ibarra (School of Law - Centre for Commercial Law Studies)
Danai Spentzou (School of Law - Centre for Commercial Law Studies)
Kimala Alfred (School of Law - Centre for Commercial Law Studies)
Maria Cristina Mundin (School of Law - Centre for Commercial Law Studies)
Marian Khoury (School of Economics and Finance)
Rana Khaled Naiem Hamdy (School of Economics and Finance)
Clera Rodrigues (School of English and Drama)
Harshit Gupta (School of Law - Centre for Commercial Law Studies)
Clarence Guan Hong Tan (School of Economics and Finance)
Sophie Winter (School of Law - Centre for Commercial Law Studies)
Berceste Elif Duranay (School of Law - Centre for Commercial Law Studies)
Ayah Khan (School of Geography)
Amoke Bowman-Boyles (School of Politics and International Relations)
Jim Xu (Institute of Dentistry)
Justina Naravaite (School of Geography)
Farhana Hossain (School of Biological and Chemical Sciences)
Tian Sangha (School of Mathematical Sciences)
David Oluwatobi Ajibade (School of Biological and Chemical Sciences)
Paige Louise Dawn Anderson (School of Languages Linguistics and Film)
May 2020
Zoe Malik (School of Languages Linguistics and Film)
Marta Tamborski (School of English and Drama)
Eleanor Thomson (School of English and Drama)
Claire Pascale Hurley (School of English and Drama)
Eva Marie Dunne (School of English and Drama)
Sophia Antoniou (Institute of Dentistry)
Scott Kurtis Heritage (Institute of Dentistry)
Cameron Nicholas Reece Storey (School of Economics and Finance)
Mohammed Zayd Bounou (School of Economics and Finance)
Davina Sanjay Pindoria (School of Economics and Finance)
Randa Tahiri (School of Economics and Finance)
Reshma Balagopal (Centre for Commercial Law Studies)
Thalia Rose Coleman-Bélanger (Centre for Commercial Law Studies)
Emma Suarez (Centre for Commercial Law Studies)
Khushi Adatiya (Centre for Commercial Law Studies)
Rakibul Kazame (Centre for Commercial Law Studies)
Bhooumrat Saengsiwarit (Centre for Commercial Law Studies)
Grigorios Fylaktou (Centre for Commercial Law Studies)
Eleni Nicolaou (Centre for Commercial Law Studies)
Georgia Lillian Vost (School of Geography)
Ekin Su Aksoy (School of Geography)
Lili Csenge Csorba (Department of Biological Sciences)
Elizabeth Alice Burroughs (Department of Biological Sciences)
Mengqi Ni (School of Business and Management)
Rong Zhang (School of Business and Management)