Sustainable Development Course for Students
We are currently offering all Queen Mary students an optional module on Sustainable Development through our partners EcoCampus. This free online module provides introductory knowledge to sustainability and environmental management, suitable for students studying any subject to complete in their own time. This course is part of our commitment to integrate sustainable development into all aspects of our operations.

Email sustainability@qmul.ac.uk for a link to register and complete this course that has been developed to promote the benefits of embedding good environmental practices into everything we do.
At the end of this course participants will have enhanced your knowledge of:
The principles of sustainable development
The role that EcoCampus plays in QMUL's environmental sustainability journey
Ways in which you can make a difference.
On completion of the learning materials, participants are able to take a short quiz and recevie a certificate of achievement if they achieve a minimum score of 80%. This certificate carries Continuing Professional Development (CPD) recognition.
The video below provides an overview of global environmental risks and the reason why we must take action to reduce our environmental impact.
Testimonials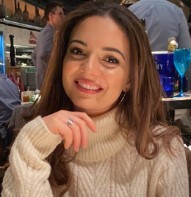 "The course is a brilliant introduction of how things can progress to becoming more sustainable. It was especially interesting to learn about different types of sustainability, e.g. social, economic etc. This is an understanding that I will carry with me and apply within my own sector of work. The actions that can be taken to improve sustainability are specific to each career and learning a thorough foundation can inspire thoughts to ameliorate currently unsustainable actions in your field".
Sophia Antoniou (Institute of Dentistry 2020)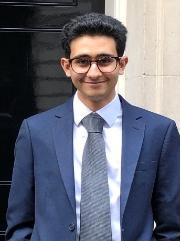 "I found the course thought-provoking and gave me a comprehensive insight into to the principles of sustainable development. The course was well-structured, clear and easy to follow. It had the right amount of detail and the content was very engaging. I especially liked learning about the various aspects of social and economic sustainability. The content is especially relevant in the current climate emergency and provides an excellent overview of the various ways in which we can achieve sustainable development. I highly recommend this course to other QMUL students!"
Kasim Ali (School of Geography 2020)