Audio Walking Tour of East London
Discover London's historic East End at your own pace with our free audio tour. Let our academic experts bring more than 200 years of east London's fascinating past to life, using your MP3 player or smartphone.
The tour starts at Liverpool Street Station and finishes at Stepney Green Tube Station. With 12 stops, it takes around one hour to complete the route.
Tour highlights include:
Whitechapel murder scene of Jack the Ripper
East End's Speakers' Corner (Mile End Waste)
Petticoat Lane Market
Christ Church, Spitalfields
Brick Lane
How to use the tour:
Listen or watch now. You can listen to the audio walk now on your computer or watch it on YouTube
Download and save the walk to your MP3 player or smartphone
Print the map. The walk has an accompanying map of the route and points of interest (PDF format)
Downloads:
---
Guide:
01 - Liverpool Street Station
02 - Artillery Pass
03 - Petticoat Lane
04 - Jewish Soup Kitchen, Brune Street
05 - Christ Church Spitalfields
06 - Huguenot History
07 - Brick Lane
08 - Altab Ali Park, Whitechapel Rd
09 - Fulbourne Street
10 - Mile End
11 - Trinity Almshouses, Mile End Rd
12 - Lusby's Music Hall, Mile End Rd
---
Meet the academics behind the tour
Professor Alastair Owens
Alastair is Professor of Historical Geography and Deputy Dean for Taught Programmes (Faculty of Humanities and Social Sciences). A historical geographer, he specialises in Victorian London life and runs the London Studies Masters.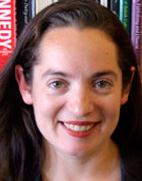 Dr Nadia Valman
Nadia is a Victorian literature expert at Queen Mary, with a particular interest in Jewish writers. She is currently researching the literary history of the East End of London.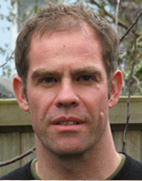 Professor Miles Ogborn
Miles is a historical geographer at Queen Mary. His research focuses on the 18th century when London emerged as a global city, and seat of Britain's maritime power.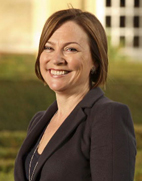 Professor Amanda Vickery
Amanda is a historian at Queen Mary and an authority on English domestic life in the Georgian era. She is also an author, broadcaster and presenter.
Professor Parvati Nair
Parvati is Director of the Centre for the Study of Migration at Queen Mary. She specialises in the life and culture of immigrant communities as represented in film, art and photography.
Credits
This walk is brought to you by Queen Mary University of London.
Words, production and website: Queen Mary University of London and Apercu Media Ltd.
Photography and archive images: Liz Somerville and the Mary Evans Picture Library. Narrator: Joanna Pinnock.
This walk was produced in 2012.