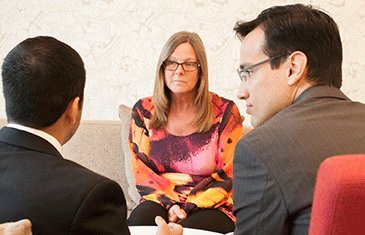 The Queen Mary Legal Advice Centre (LAC) provides a free and accessible legal advice for local communities in east London and the wider public, promoting access to justice in the community.
These services are provided by our Undergraduate and Postgraduate law students, supported by a number of qualified lawyers. This enables Queen Mary students to learn from practical experience whilst supporting clients with their concerns.
The Centre offers legal support during term-time (October to May) to individuals, groups and businesses on a wide range of legal issues which you can explore below.
Inclusive of (but not restricted to): landlord and tenant matters, contract cases, consumer issues, employment law matters, powers of attorney, wills and probate, and court procedure queries.
Designed to assist anyone who might have a query on a matter of criminal law or procedure, including: People due to be witnesses at court, victims of crime, those being investigated or charged with criminal offences, those who have been sentenced for criminal offences and wish to seek advice on appealing their sentence.
Specialist clinics set up to address specific needs of the LGBT community. This can include: discrimination, civil partnerships formation and dissolutions, hate crime, immigration and wills and probate.
Specialist clinics for those involved in the creative industries and have a legal concern relating to their work.
Supporting those currently in the Armed Services, those who have served, and Armed Services families.
Family law issues can include divorce, child contact disputes, child care proceedings, wills and probate and cohabitation issues.
The team can advise on a range of immigration matters including: asylum, indefinite leave to remain and deportation.
The team can advise on the formation of companies, company disputes, and being a sole trader.
Legal support to those who feel they have been a victim of someone sharing and publishing intimate images without their consent.
The team can provide families and/or carers with advice on their children's Special Educational Needs. This can range from advice on appeals, SEN school support and issues relating to funding or travel.
Community Projects
The Legal Advice Centre run a number of community projects in Tower Hamlets and wider-areas of London. Students involved with LAC are given the opportunity to engage with the local community through these projects, teaching them to embrace the idea of 'StreetLaw', and to share legal knowledge, raise legal awareness, and offer support to wider society.
You can see the full list of the LAC's Community Projects here.