Mr Danilo Riccio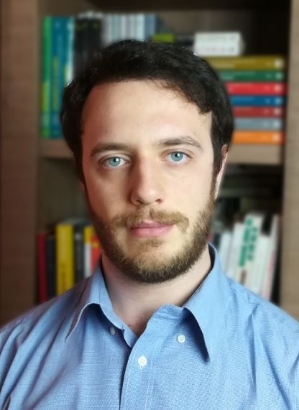 Postgraduate Research Student
Email: s.d.riccio@qmul.ac.uk Room Number: MB-402
Profile
Supervisor: Dr Martin Benning

Danilo is currently working on theoretical properties for artificial neural networks by obtaining sufficient conditions to ensure stability and robustness. His research is founded by QMUL Principal Studentship.

Danilo received his Master's degree in Automation and Control Engineering from Politecnico di Milano (Italy) in 2017.
He helped with the organisation of QuIPS events in the academic year 2020-2021.

Teaching
Probability and Statistics I (IT Class). Level 4 module, QMUL, January 2021 - April 2021

Introduction to Probability. Level 4 module, QMUL, October 2020 - December 2020

Statistics in Finance. Level 7 module, KCL, October 2020 - December 2020

Probability and Statistics I (IT Class). Level 4 module, QMUL, January 2020 - April 2020
Statistical Modelling I. Level 5 module, QMUL, January 2020 - April 2020

Advanced Machine Learning. Level 7 module, QMUL, January 2020 - April 2020


Research