Events
The School of Mathematical Sciences hosts a lively schedule of events, from our weekly research seminars to workshops, conferences and public lectures.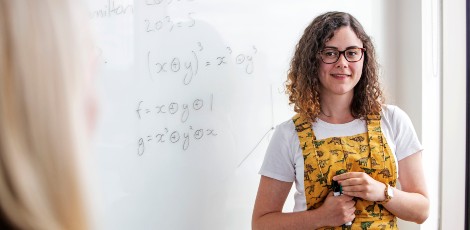 Our research seminars are mostly held on a weekly basis and cover a wide variety of topics across pure and applied mathematics. Find out more about our research seminars.
We also hold a range of outreach events with schools and welcome thousands of prospective students to our campus each year at our Open Days.
Upcoming events
Undergraduate Open Day
2 October 2021
Join our Open Day on Saturday 2 October from 10:00 - 16:00. Learn what makes the School of Mathematical Sciences at Queen Mary unique, meet some of our students, join taster lectures and explore our campus.
Girls in Maths Taster Event
27 October 2021
This taster event includes two taster lectures, a transitioning to university talk and a careers talk. You must be studying A-level Maths or about to enter A-level Maths to be eligible to attend.