Events
The School of Mathematical Sciences hosts a lively schedule of events, from our weekly research seminars to workshops, conferences and public lectures.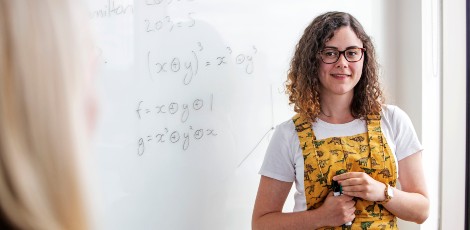 Our research seminars are mostly held on a weekly basis and cover a wide variety of topics across pure and applied mathematics. Find out more about our research seminars.
We also hold a range of outreach events with schools and welcome thousands of prospective students to our campus each year at our Open Days.
Upcoming events
Computing with Functions 2022
Tuesday, June 28, 2022,

9:30 AM
A two-day workshop teaching open-source packages for computing with functions (ApproxFun and Chebfun) with financial, mathematical, and physical modelling applications.
Speaker: Dr Sheehan Olver; Dr Nick Hale; Dr Ron Chan; Dr Marco Fasondini;