Events
The School of Mathematical Sciences hosts a lively schedule of events, from our weekly research seminars to workshops, conferences and public lectures.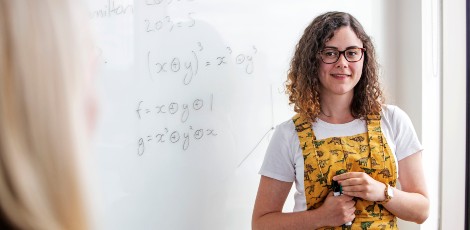 Our research seminars are mostly held on a weekly basis and cover a wide variety of topics across pure and applied mathematics. Find out more about our research seminars.
We also hold a range of outreach events with schools and welcome thousands of prospective students to our campus each year at our Open Days.
Upcoming events
Postgraduate Virtual Event
28 May 2021
Join us online to find out more about Postgraduate student life and study at Queen Mary. During the event, you will have the chance to: Speak to our leading academics Learn about full- and part-time programmes from our wide range of disciplines Take a virtual tour of our campuses and specialist academic facilities Ask postgraduate students what it's like to study at Queen Mary Get advice about support services designed with postgraduate students in mind: from accommodation, internships and careers services to financial assistance and more.