Girls Into Physics Summer School
A free three-day, non-residential programme available to budding physicists in Year 10.
The summer school programme includes the opportunity to:
Experience taking part in university style lectures and practicals in both the lab and our state of the art observatory
Speak to current female students about their experience of university so far, their journey to get here and their next steps
Participate in workshops run by external speakers on the breadth of careers physics can open the door to
Talk to fellow female students about barriers they may have faced as a girl in science and empower each other to overcome these hurdles
Our 2022 summer school took place from the 27th - 29th July, and was attended by 40 female identifying Year 10 students. See below for some highlights of the event.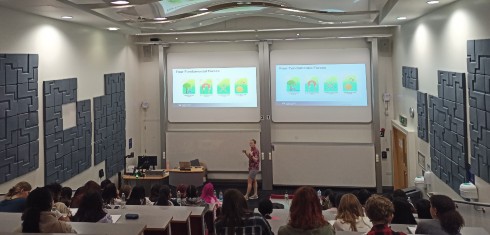 Taster Lectures
Students experienced exciting physics taster lectures about neutrinos and gravitational waves by Dr Linda Cremonesi and Dr Rachel Gray.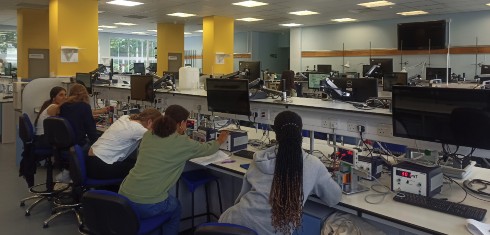 Laboratory Sessions
Students had the opportunity to carry out experiments in our Physics undergraduate teaching laboratories.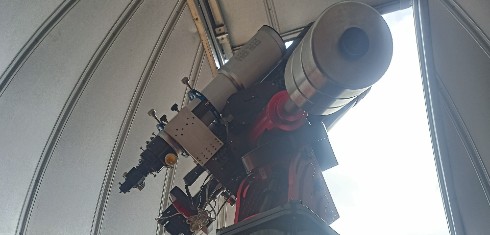 Astronomical Observatory Tour
Students experienced a guided tour of our astronomical observatory, where they had the opportunity to view the sun through the Solar Telescope.
Shattering Stereotypes
Students took part in 'Shattering Stereotypes' workshops throughout the course of the summer school. Shattering Stereotypes is a programme designed by SEPnet to tackle and raise awareness of gender stereotyping in schools. The students created posters to help educate people about gender stereotyping and then presented these to an audience of fellow students and academic staff.
How to apply
The Girls into Physics Summer School 2022 has now finished. Please check back here at a later date to find out about how to apply for the summer school in 2023.