Main contact: Director of Graduate Studies for Film, Dr Mario Slugan: email - m.slugan@qmul.ac.uk
Research Areas
Research in Film at QMUL is organised into four main areas, the Centre for Film and Ethics, Film Cultures, Film Philosophy, and Film Practice. We are always interested in receiving applications from highly qualified prospective PhD students wishing to work with us in these general research areas.
The department has particular strengths in: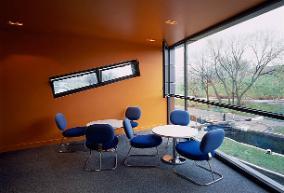 European Cinema; British Cinema; World Cinemas; Film Stars; Performance Theory; Ethics and Continental Philosophy; Film Archaeology; Animal Studies; Eco-cinema; Iconic Images of Political Violence; War in Historical and Contemporary Frames; Cine-museology; Neoliberalism, Globalisation and Finance on Screen; Film Practice; Documentary Film; Artists' Moving Image.
Find out more about our research
Our current and recently completed PhD projects:
Making an initial enquiry
The first step as you consider applying to the Department of Film Studies for a PhD will be to look at the research interests of individual staff to see if we have a colleague who works in the area of your research interests. Our main research interests and publications are set out here.
Next you should email one or two potential supervisors setting out your proposed PhD research area and your background, with key points covered as listed below:
Summary (max. 250 words)
Please provide a brief summary of the project.

Title of research proposal
Project proposal (max. 1500 words)
Central issues/aims (why)
Methods (how)
Objects of Research (what)
Work plan for 3 years, please specify likely starting date and prospective completion date (when)
Fit with research at QMUL Film (Film and Ethics? Film Cultures? Film Philosophy? Film Practice?)
Self-funded or PhD dependent on securing funding?
Full time (FT) or part time (PT)?
Academic Curriculum Vitae (CV)
Full Contact Details
Education
Professional information
Publications
Grants, Honors, etc.
Motivation for doing PhD research (max. 300 words)
Please describe here your motivation for pursuing PhD research and how your experience to date is relevant for carrying out the project proposed.
This is likely to be a draft proposal at this stage, and indicative of your interests rather than binding. It will help you to organise your thinking and will give any prospective supervisor the most essential information. Your proposal may be refined and redrafted after discussions with your prospective supervisors before you apply. If you go on to make a formal application with us, you will be able to c+p sections across to your online application form.
Apply online
After discussing your proposal with potential supervisors, and subject to their support and guidance, you may wish to make a formal PhD application online.
Note that indication of interest on the part of a potential supervisor does NOT guarantee acceptance into the programme. Applicants are advised to treat the letters of reference as an important component of their application.
Ensure that your referees are able and willing to give enthusiastic support for your application and that they have adequate time to write their letters. It is the responsibility of the applicant to ensure all elements of the application are submitted in time, including letters of reference.
Research Funding
We have four main types of scholarship to support doctoral study within the department:
The application deadline for the Principal's Studentships and the China Scholarship Council award is typically January for admission in the following September. There is no separate application for funding in these two instances: you will be considered automatically for these awards if you have made a formal PhD application by the relevant deadline in January for admission in the following September.
For LAHP studentships you must apply separately to the LAHP for funding, once you have made a direct application to Queen Mary. Application deadlines for LAHP studentships are typically slightly earlier.
Both LAHP and the Queen Mary Principal's Studentships are extremely competitive and we can rarely anticipate being granted more than two or three for our Film PhD applicants each year.