Main contact: Director of Graduate Studies for Film, Dr Grazia Ingravalle: email - g.ingravalle@qmul.ac.uk
Research Areas
Research in Film at QMUL is organised into four main areas, the Centre for Film and Ethics, Film Cultures, Film Philosophy, and Film Practice. We are always interested in receiving applications from highly qualified prospective PhD students wishing to work with us in these general research areas.

The department has particular strengths in: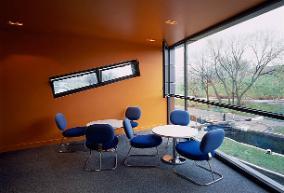 European Cinema; British Cinema; World Cinemas; Film and Decolonization; Film Stars; Performance Theory; Ethics and Continental Philosophy; Cognitive Film Theory and Analytic Philosophy; Early Cinema; Film Archaeology; Animal Studies; Eco-cinema; Iconic Images of Political Violence; War in Historical and Contemporary Frames; Cine-museology; (Digital) Curation and Archiving; Film Heritage; Neoliberalism, Globalisation and Finance on Screen; Film Practice; Documentary Film; Artists' Moving Image.
Find out more about our research
Our current and recently completed PhD projects:
Entry requirements
Minimum entry requirements for our PhD programmes are:
a Bachelor's degree (or international equivalent) in Film or a related subject, with a minimum final degree classification of 2.1 (or international equivalent)

a Master's degree (or international equivalent) in Film or a related subject, with a minimum final degree classification of Merit (or international equivalent)

proof of proficiency in academic English (e.g., minimum IELTS 7.0, with a minimum of 7.0 in writing), where applicable

a compelling research proposal that closely aligns with the research interests and expertise of staff in the department
capacity to conduct independent and original PhD-level research (as evidenced by a statement of purpose and letters of reference)
Structure of the PhD Programme
The programme is normally a 3-year full time (or 6-year part time) research only PhD programme (i.e., there is no mandatory coursework component and students are expected to immediately start their research). In May of every year of the programme full-time equivalent PhD students are expected to pass an annual progress review.

All students are expected to participate in regular training and research activities organised by the department. Students also have the opportunity to present their ongoing research to the department in a variety of both formal and informal settings, one of which includes the monthly Post Production forum.

Students can also take advantage of professional training events offered by the QMUL Academic Development Unit.
Funding Competitions and Deadlines
Applicants to our PhD programmes may be eligible for competitive funding awards managed by the university. If you wish to be considered for one of our funded studentships, you must apply before the end of January for admission the following September. For September entry, the application deadline for most awards is mid January. Students hoping to be competitive for funding awards should allow time to substantially revise their initial proposals following feedback from their potential supervisor(s). This means initial contact should be made before December of the year preceding the intended start date.
We have five main types of scholarship to support doctoral study within the department:
The application deadline for the Principal's Studentships, and the China Scholarship Council and BAME award is typically January for admission in the following September. There is no separate application for funding in these two three instances: you will be considered automatically for these awards if you have made a formal PhD application by the relevant deadline in January for admission in the following September.
For LAHP studentships you must apply separately to the LAHP for funding, once you have made a direct application to Queen Mary. Application deadlines for LAHP studentships are typically slightly earlier.
Both LAHP and the Queen Mary Principal's Studentships are extremely competitive and we can rarely anticipate being granted more than two or three for our Film PhD applicants each year.
For further information on PhD funding please consult: QMUL Research Funding
Making an initial enquiry
The first step as you consider applying to the Department of Film Studies for a PhD will be to check whether you meet eligibility criteria and to look at the research interests of individual staff to see if we have a colleague who works in the area of your research interests. Our main research interests and publications are set out here. 
Next you should email one or two potential supervisors setting out your proposed PhD research area and your background, with key points covered as listed below:
Summary (max. 250 words)
Please provide a brief summary  of the project.

Title of research proposal 
Project proposal (max.

2000

words)
Central issues/aims (why)

Methods (how)

Objects of Research (what)

Work plan for 3 years, please specify likely starting date and prospective completion date (when)

Dissemination

and impact

(

in and outside academia)

Fit with research at QMUL Film (Film and Ethics? Film Cultures? Film Philosophy? Film Practice?)

Traditional research or research by practice?

Self-funded or PhD dependent on securing funding?

Full time (FT) or part time (PT)?

Bibliography
Academic Curriculum Vitae (CV)
Full Contact Details

Education

Professional information

Publications

Grants, Honors, etc.
Motivation for doing PhD research (max.

4000 characters

)
Please describe here your motivation for pursuing PhD research and how your experience to date is relevant for carrying out the project proposed.
This is likely to be a draft proposal at this stage, and indicative of your interests rather than binding. It will help you to organise your thinking and will give any prospective supervisor the most essential information. Your proposal may be refined and redrafted after discussions with your prospective supervisors before you apply. If you go on to make a formal application with us, you will be able to c+p sections across to your online application form.
Supervison
It is essential to contact at least one potential supervisor to discuss your proposed PhD project before you apply for admission. We normally do not accept students who have not yet secured agreement from a potential supervisor. In fact, because all supervision at QMUL involves at least two supervisors (one of whom has to be an "experienced' supervisor i.e., has to have already led at least one PhD student to completion), you stand to benefit by contacting and securing interest from two potential supervisors. The second supervisor may be at a different QMUL department or school i.e., they need not be from the Film Department. If you are unsure who may be an appropriate supervisor for your project, have a look here.
Apply online
After discussing your proposal with potential supervisors, and subject to their support and guidance, you may wish to make a formal PhD application online. 
Note that indication of interest on the part of a potential supervisor does NOT guarantee acceptance into the programme. Applicants are advised to treat the letters of reference as an important component of their application.
Ensure that your referees are able and willing to give enthusiastic support for your application and that they have adequate time to write their letters. It is the responsibility of the applicant to ensure all elements of the application are submitted in time, including letters of reference.
Contact

If you have questions about the content of our PhD programme please contact: Dr Grazia Ingravalle
Email: g.ingravalle@qmul.ac.uk