Information for applicants from Morocco
Queen Mary University of London has a long history of welcoming students from around the world. Over the years, many thousands of international students have graduated from the university and gone on to pursue successful careers. Today, we are home to students from more than 162 different countries and over 45% of our student body come from outside of the UK. This diversity contributes to a lively and welcoming community which should make you feel comfortable and at home.
We are one of the largest colleges of the University of London and one of the few with fully integrated teaching, research and residential facilities. Our setting provides our students with the benefits of both a large campus environment, and the countless academic and social opportunities provided by London.
There are currently 25 students from Morocco studying at Queen Mary who are enrolled on a range of degree programmes at both undergraduate and postgraduate levels.
Queen Mary's International Office staff visit Morocco 2 times per year, details of our next visit can be found on these pages.
Entry requirements
Undergraduate
Students who have successfully completed the Diplôme du Baccalaureat with a minimum of 12/20 will be considered for entry onto our Foundation Programmes
Students who have successfully completed A-Levels or the International Baccalaureate will be considered for direct entry onto our undergraduate degrees. For individual grade requirements for particular degree programmes please refer to the undergraduate study section of this website.
For more detailed information on Medicine and Dentistry requirements and how to apply please refer to the School of Medicine and Dentistry section of our website.
Postgraduate
Taught Degrees (MSc/MA: 1 year)
For entry onto our Masters level courses students should normally have achieved a minimum of a minimum of 13/20 for postgraduate entry in their Bachelors Degree
Research degree (MPhil/PhD: 3 years)
For entry onto our research degree courses students should normally have a Masters degree from a good university. Students are initially registered on an MPhil which subsequently leads to PhD.
Applicants are strongly advised to make initial enquiries with the potential supervisor or school prior to submitting an application.
Student profiles and Alumni ambassadors
Scholarships and Funding
Queen Mary offers various scholarships to encourage excellent students to study with us. Please see our International Scholarships page for more information.
In country representatives
Global Study UK
22 Gilbert Street
3rd Floor
London, UK
W1K 5EJ
Tel: +44 (0)207 4864762
E-mail: info@globalstudyuk.com
Visits to your country
Country manager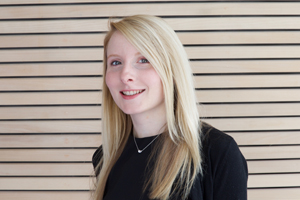 Joanne Waller is the International Officer for the Middle East and North Africa and is happy to help you with any questions you may have about the university.
Joanne Waller
International Officer
email: j.waller@qmul.ac.uk
Tel: +44 (0)20 7882 6520
Facebook: Joanne Waller QMUL