Information for students from Sweden
Queen Mary University of London has a long history of welcoming students from around the world. Over the years, many thousands of international students have graduated from the university and gone on to pursue successful careers. Today, we are home to students from more than 162 different countries and over 45% of our student body come from outside of the UK. This diversity contributes to a lively and welcoming community which should make you feel comfortable and at home.
We are one of the largest colleges of the University of London and one of the few with fully integrated teaching, research and residential facilities. Our setting provides our students with the benefits of both a large campus environment, and the countless academic and social opportunities provided by London.
There are currently 90 students from Sweden studying at Queen Mary who are enrolled on a range of degree programmes at both undergraduate and postgraduate levels.
Brexit update:
Students Starting in Academic Year 2020-21
The UK government has guaranteed that EU students starting a degree in 2020-21 will continue to be eligible for 'home fee status' for the duration of their studies in England and Wales.
It means that:
EU students will pay the same fees as UK students for all levels of study.
EU students will be able to apply for funding support for the duration of their studies at Queen Mary.
Further information can be found on the UK Department of Education's website.
Students Starting in Academic Year 2021-22
Please see our Advice and Counselling pages for the latest information about how the United Kingdom's withdrawal from the European Union will affect you: https://www.welfare.qmul.ac.uk/eu-eea/
Further information can be found on the UK Department of Education's website.
Entry requirements
Undergraduate
Students that have successfully completed A-Levels, the European Baccalaureate, or the International Baccalaureate will be considered for admissions to our undergraduate degrees.
Please check the grade requirements for your chosen degree programme via the undergraduate study section of our website.
We also consider students from Sweden with the following qualifications:
Avgångsbetyg / Slutbetyg från Gymnasieskola

Our exact requirements depend on the course that you are applying for, but students usually need to obtain a minimum mark of at least B overall. You are likely to be asked for certain grades in relevant subjects.

This is QMUL's equivalency table for GCE A-Levels and the Avgångsbetyg / Slutbetyg från Gymnasieskola:

A*AA
AAA
AAB
ABB
BBB
Individual Grade Requirements
Grade A in 2000 credits with no subjects below C
Grade A in 1700 credits with no subjects below C
Grade A in 1400 credits and grade B in a further 800 credits
Grade A in 1100 credits and grade B in a further 700 credits
Grade A in 800 credits and grade B in a further 1000 credits

Schools may request grades in relevant subjects.

A-Level grade A = (high) A

A-Level grade B = B

Please note, actual offers may differ slightly.

The vocational route may also be considered at the discretion of the academic school. Please get in touch via the contact details below if you would like further advice.

Please see the information included in the English Language Requirements section below. The English component of the Avgångsbetyg / Slutbetyg från Gymnasieskola can potentially be accepted instead of IELTS/TOEFL/Cambridge/Pearson etc. for undergraduate courses.

UK foundation programme from either QMUL or certain other approved institutions

Students whose grades do not meet our minimum requirements may be considered for entry onto one of our Foundation Programmes.

For more information regarding our foundation programmes please click here

If you are currently studying another UK foundation programme elsewhere and would like to progress to one of our Bachelor degrees, please get in touch via the contact details at the bottom of the page.
Undergraduate Medicine and Dentistry Admissions
For detailed Medicine and Dentistry entry requirements and instructions on how to apply, please refer to the School of Medicine and Dentistry website.
Please note, the Avgångsbetyg / Slutbetyg från Gymnasieskola is not accepted for admission to either our MBBS or BDS programmes (but is accepted for all other undergraduate programmes).
Postgraduate
Information on the comparability of international qualifications can be found on the Entry Requirements section under the listings for each programme in the course finder. Please note this information is only intended as a guide as the final decision on equivalency of overseas qualifications will be made by the Admissions Office at Queen Mary.
English Language Requirements
Please refer to the English language requirements webpage for more information regarding our English proficiency criteria.
Students that fall slightly below the published requirements may be offered a place on one of our pre-sessional English courses.
How to Apply
For further information on how to apply, please refer to these links:
Student profiles and Alumni ambassadors
Erik Ahlgren
LLB Law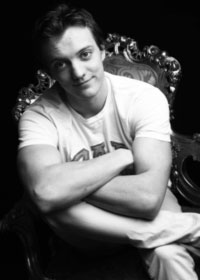 I chose Queen Mary because of its well-known reputation for Law and experts within the department and because I was keen to study in London. Queen Mary is so close to the City and I love all the architecture and tall buildings. From campus you can get a good view of the Shard, the Gherkin and the bank towers at Canary Wharf.
I have around twelve hours of lectures and tutorials per week, on four legal modules. You have to learn to be disciplined and structure the use of your own time. You get back what you put in and it is very rewarding and intellectually stimulating work.
I am a member of the Law society and also the Pro Bono Group, with which I've done some legal pro bono, participated in volunteering projects and written columns in the quarterly publication "The Advocate". On the social side, I am in the Sailing Club at the University of London Students' Union plus I'm starting a 'Cheese Appreciation society' with some friends - the possibilities are endless!
The campus is like an oasis compared to the hustle and bustle of Mile End and the City. It's nice to look around and see your fellow students everywhere; it gives the university a community feel like a small town.
Hiba Zeydi
LLM
I had been keen to undertake a postgraduate degree as I have a passion for EU law and wanted to gain more knowledge. I also wanted practice my legal English writing so I thought that a master's programme in the UK would be the perfect opportunity.
My professors in Sweden recommended Queen Mary so I started to research the institution. My final decision to come here was based on the fact that there are so many courses to choose from and the professors in the School of Law have a fantastic reputation. Lincoln's Inn Fields is based in central London which was a huge bonus as well.
I never expected my studies here to be easy and it has been incredibly challenging, however this has been a good thing because I've gained so much knowledge, more than I ever could imagine! The professors are always keen for our input and discussions are engaging and inspiring.
My arrival in the UK could have been daunting; however the Queen Mary staff were very supportive. There was a shuffle bus to collect students from the airport and when I arrived at the campus, members of Students' Union were on hand to assist me so I did not have any problems with finding my way around!
I was impressed that the support continued to exist even after my arrival; the induction week was amazing! We had a trip to the beautiful Cumberland Lodge in order to get to know the other postgraduate law students at Queen Mary. We also had some brilliant introductory classes with lunch and dinner, all of which were free of charge as a way for Queen Mary to welcome us.
I worried that being a postgraduate student there wouldn't be as many opportunities to make friends as the course would be so demanding, however the induction week was a great opportunity to meet new people. There are many international students studying at Queen Mary that you're not alone in being far away from home.
Living on campus is great as you have everything on one site and which makes everything really convenient. The campus has restaurants with great food, a library that is packed full of all the resources that you need, laundry rooms, gym and bar. It's great being neighbours with so many students and creates a sense of community.
If you want to be at the heart of the EU then London is the right place. It's a truly international city with people from all over the world gathered together. I cannot think about any other city that is as multi-cultural. There is so much to experience and do in London that it is impossible to be bored!
Robin Brkan
LLB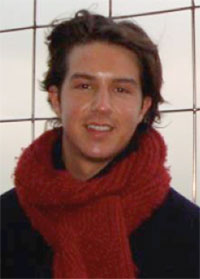 I chose Queen Mary because of the School of Law's reputation. They have world class academics and the law school is consistently ranked in the top 10 in the country. I find law fascinating overall and enjoy that the course is challenging and gets you thinking. I have the most inspiring academic advisor who I fully trust and rely on and found all staff and students to be approachable and friendly.
The induction days and start of term was very well organised and made me feel at ease right from the start. I was also aware that the School of Law offered a range of additional help and support if needed so I never felt out of my depth.
I am the event-organiser for the Senior Status Law Society which I really enjoy. I believe that involvement in societies is the key to making the most of your university experience. It's a sure way to meet new people, develop your skills set and try new activities.
The vibe on campus is very relaxed and friendly so it is not hard to make new friends. Mile End is a trendy area and a short journey to central London. It is full of nice pubs and cafés, plus Victoria Park is just down the road and fantastic in the summer.
I cannot imagine studying anywhere else than in London. The city is truly fantastic and offers something for everyone. When you live in London you "borrow" a piece of it, it feels like you are a part of something. When you leave, you will give the piece back but keep all your experiences.
In country representatives
Visits to your country
There are currently no planned visits to your country but please check again soon for updates.
Country manager
Josh Ibrahim
Regional Manager - Europe
Marketing and Communications
Queen Mary University of London
Mile End Road
London E1 4NS
Email: europe@qmul.ac.uk
Tel: +44(0) 20 7882 6519