Information for students from South Africa
Queen Mary University of London has a long history of welcoming students from around the world. Over the years, many thousands of international students have graduated from the university and gone on to pursue successful careers. Today, we are home to students from more than 162 different countries and over 45% of our student body come from outside of the UK. This diversity contributes to a lively and welcoming community which should make you feel comfortable and at home.
We are one of the largest colleges of the University of London and one of the few with fully integrated teaching, research and residential facilities. Our setting provides our students with the benefits of both a large campus environment, and the countless academic and social opportunities provided by London.
There are currently 23 students from South Africa studying at Queen Mary who are enrolled on a range of degree programmes at both undergraduate and postgraduate levels.
Entry requirements
Undergraduate
Academic:
Students that have successfully completed A-Levels, the European Baccalaureate, or the International Baccalaureate will be considered for admissions to our undergraduate degrees. Queen Mary also offers one-year Foundation programmes taught on campus for entry to a range of undergraduate programmes.
Please check the grade requirements for your chosen degree programme via the undergraduate study section of our website.
We also consider students from South Africa with the following qualifications:
National Senior Certificate (Higher Level subjects)
Our exact requirements depend on the course that you are applying for, but students usually need to obtain grades between 76666 and 77776 . You are likely to be asked for certain grades in relevant subjects and Life Orientation is not included in our offers.
This is QMUL's equivalency table for GCE A-Levels and the National Senior Certificate:
| GCE A-levels | A*AA | AAA | AAB | ABB | BBB |
| --- | --- | --- | --- | --- | --- |
| National Senior Certificate | 77776 | 77766 | 77666 | 76666 | 66666 |
Undergraduate Medicine and Dentistry Admissions
For detailed Medicine and Dentistry entry requirements and instructions on how to apply, please refer to the School of Medicine and Dentistry website.
Please note, the National Senior Certificate is not accepted for admission to either our London MBBS or BDS programmes.
English:
Students that have studied English as part of the South Africa (SA National Senior Cert SANSC) IEB or Govt Board qualification may not be required to take IELTS.
For details on the University of London External Diploma/Degree transfers, please click here.
Postgraduate
Information on the comparability of international qualifications can be found on the Entry Requirements section under the listings for each programme in the course finder. Please note this information is only intended as a guide as the final decision on equivalency of overseas qualifications will be made by the Admissions Office at Queen Mary.
Useful contacts
The British Council provides comprehensive advice on many aspects of study in the UK. Their website includes information on application procedures - including a sample UCAS form, guidance for completing the on-line UCAS application, funding etc.
Visit: https://www.britishcouncil.org.za/
Johannesburg
British Council
Dunkeld Corner
275 Jan Smuts Avenue
Dunkeld West, Johannesburg, 2196
Tel: +27 (0)11 560 9300
E-mail: information@britishcouncil.org.za
Cape Town
British Council
3rd floor, Icon Building
24 Hans Strijdom Avenue
Foreshore, Cape Town, 8000
E-mail: information@britishcouncil.org.za
Student profiles and Alumni ambassadors
Schael Igwe, LLB Law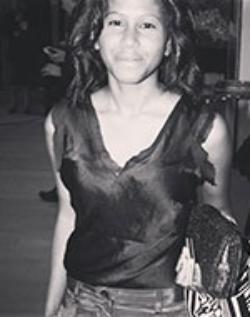 I am from Cape Town/Stellenbosch. I completed high school at Wynberg Girls' High School in Cape Town. I then went on to enrol at Stellenbosch University in January for a semester, before enrolling at Queen Mary University of London in September.
There is a great sense of community and spirit in the student body of Queen Mary, the atmosphere really does make the school body feel like a family. It is this, along with the world class academic education that we are provided with, that make Queen Mary most enjoyable for me. Queen Mary is excellent in offering the complete holistic academic and university experience. There are constantly extra-curricular activities or opportunities available, relating to your studies and you are bound to find a society that pertains to your interests outside of your course.
This has been my experience as a QMUL law student thus far. I have been exposed to many practical opportunities that will undoubtedly assist me in future. The coursework itself, has been exciting and challenging, and each module allows to extend your mind and ultimately shape your legal thinking, which has been wonderful.
Scholarships and Funding
Financing your studies
Queen Mary offers various scholarships to encourage excellent students to study with us. Please see our International Scholarships page for more information.
In country representatives
Visits to your country
Country manager
Anita Walton
Regional Manager
Email: africa@qmul.ac.uk
Tel: +44(0) 20 7882 6525