Information for applicants from Russia
Queen Mary University of London has a long history of welcoming students from around the world. Over the years, many thousands of international students have graduated from the university and gone on to pursue successful careers. Today, we are home to students from more than 162 different countries and over 45% of our student body come from outside of the UK. This diversity contributes to a lively and welcoming community which should make you feel comfortable and at home.
We are one of the largest colleges of the University of London and one of the few with fully integrated teaching, research and residential facilities. Our setting provides our students with the benefits of both a large campus environment, and the countless academic and social opportunities provided by London.
There are currently over 100 students from Russia studying at Queen Mary who are enrolled on a range of degree programmes at both undergraduate and postgraduate levels. Queen Mary staff visit Russia 2 times per year, details of our next visit can be found on these pages.
.
Entry requirements
Undergraduate
Students that have successfully completed A-Levels, the European Baccalaureate, or the International Baccalaureate can be considered for admission to our undergraduate degrees. Please check the grade requirements for your chosen degree programme in the undergraduate study section.
The Russian Attestat Certificate of Secondary Education is accepted for entry to Foundation programmes. These provide opportunities for students to progress to linked bachelor degree programme one year later, providing that the foundation programme is satisfactorily passed.
Find out more about our foundation programmes.
Please also see the information included in the English Language Requirements section below.
We also accept some other UK foundation programmes provided by certain other approved institutions. If you are currently studying another UK foundation programme elsewhere and would like to progress to a Bachelor degrees at QMUL, please get in touch via the contact details at the bottom of the page.
Postgraduate
Information on the comparability of international qualifications can be found on the Entry Requirements section under the listings for each programme in the course finder.
English Language Requirements
Please refer to the English language requirements page for more information regarding our English proficiency criteria.
Students that fall slightly below the published requirements may be offered a place on one of our pre-sessional English courses.
How to Apply
For further information on how to apply, please visit this link.
Student profiles and Alumni ambassadors
What our students say.
Oxana Romanchuk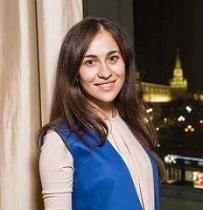 MPA Public administration
Devoting my professional career to working with entrepreneurs, I sought an academic programme that would encourage me both to think critically about the policy environment for small businesses in Russia and to gain a broader appreciation of issues in public policy on developing entrepreneurship at a global level. Queen Mary has a strong reputation for teaching public administratiom in a style that is grounded in both theory and practice. Being a Chevening Scholar, I appreciate this Scholarship Programme as well as Queen Mary University of London for providing access to the excellent education in the UK. I have already experienced that this education helps me to expand my international network, so the Queen Mary's diversity and energy of a global city pushed me to start to work on creating the Queen Mary's Commonwealth of Independent States Business Society in order to promote understanding of the business and political aspects of Commonwealth of Independent States in the multinational environment of Queen Mary. After completion of my study, I hope to continue to create connections between Russia and the UK, contributing to building trust, cooperation, and mutual understanding between the two countries.
Daria Patenko
MSc Management and Organisational Innovation

I have always dreamed of studying in the UK, as I've always been passionate about London, no doubt I chose Queen Mary, University of London. With a cosmopolitan-like campus, along with great facilities to assist students in their studies and with Central London being at a doorstep, studying my MSc degree at Queen Mary has been a wonderful experience.

Studying MSc in Management and Organisational Innovation has been very exciting and challenging. Doing my Masters here was a great opportunity to learn a lot and to meet new people from different backgrounds and cultures. The social life provided by the University is absolutely amazing, postgraduate students would always find what to do in their free time. I definitely would look back with pride and pleasure on what I got out of studying here.
To hear what other students have to say about Queen Mary, click over to the What our Students Say page.
Ekaterina Kitanina
MSc in Law and Finance
Associate, Hannes Snellman, Russia – Full Time Student and Bursary Winner

I started my professional career in one of the major international law firms, Baker & McKenzie that I joined as an Intern. After completing my Master degree in Civil Law at the Faculty of Law of Moscow State University summa cum laude I was promoted for a position of a Trainee and then a Junior Associate. Then I upgraded my knowledge, completing a PhD degree in Business Law at the Faculty of Law of State University – Higher School of Economics, which led me to develop my professional career. So I joined Hannes Snellman, a Nordic firm with a strong foothold in Russia, as an Associate.
I have been practicing in the sphere of corporate and commercial legal issues but as my background was purely legal, I felt that in order to understand the core concepts underlying any M&A transaction I need to have basic knowledge of economic aspects. So I decided to apply for a degree relating to financial and banking services – either LLM in Banking and Finance or MSc Law and Finance course. Although I had been offered places by almost all top law schools, I made the best choice by selecting Queen Mary. First of all, after careful selection of the proposed programmes I decided to develop fully my economic knowledge to supplement the legal one, so made a choice in favour of MSc Law and Finance programme. Secondly, Queen Mary University of London is well-known for providing not only excellent research opportunities but also for delivering business concepts and approaches which is so valuable nowadays.
The MSc Law and Finance programme allow the students to choose the modules to be attended depending on the practical needs for the future profession. There are 3 specialisations – 1) Banking and Financial Services, 2) Law and Financial Regulation, 3) Law and Corporate Finance, so there is an opportunity to select between them according to the career path chosen. I really enjoyed my time here, as I had the opportunity to meet outstanding people and get a truly international experience.
Scholarships and Funding
Queen Mary offers various scholarships to encourage excellent students to study with us. Please see our International Scholarships page for more information.
We are pleased to confirm that QMUL is included among the leading universities that are recognised by the Global Education Programme funding scheme. Please click here for more information.
In country representatives
Queen Mary staff visit Russia at least 2 times per academic year but we also have several representatives in country to help prospective students submit applications to the College, apply for study visas, look at flights and accommodation and provide other services required by our students before they enrol at Queen Mary.
Please see below for details of our representatives in Russia. Please feel free to make contact with any of them for assistance with your application to the College.
ITEC

Moscow Office
Tverskaya Str. 22a / Building 3
3rd Floor
Moscow 125009
Russia
Tel: +7 (495) 708 4242
Email: info@itec.com.ruWeb: http://itecgroup.ru/
Kazan Office
St. Ostrovsky, d.79, 3 floor,
office 310, Kazan 420107
Tel: +7 (843) 27 81 700
Email: kazan@itec.com.ru
Krasnoyarsk Office
Ul. Alekseeva 49,
Business-center "Vertical",
office 6-22, Krasnoyarsk 660077
Tel: +7(391) 272 17 75
Email: krasnoyarsk@itec.com.ru
Irkutsk Office
St. Red Rebellion, d.20,
entrance 1, office 202,
Irkutsk 664003
Tel: +7(3952) 20 34 96
Email:irkutsk@itec.com.ru
Novosibirsk Office
Ul. Ordzhonikidze,
38 (BC "Partner"), office 818,
Novosibirsk 630099
Tel: +7(383) 292 71 63
Email: novosibirsk@itec.com.ru

Students International

Moscow Office
Schipok Str 20, office 306-308
115054, Moscow
Tel: +7 495 956 1576
Email: europe@studinter.ru
Web: www.studinter.ru
St Petersburg Office
Chapygina Str 6, business-centre "TV-Polis" office 107
197376, St Petersburg
Tel: +7 812 332 1438
Email: spb@studinter.ru
Country manager
Josh Ibrahim
Regional Manager - Europe
Marketing and Communications
Queen Mary University of London
Mile End Road
London E1 4NS
Email: europe@qmul.ac.uk
Tel: +44(0) 20 7882 6519