Information for students from Indonesia
Queen Mary University of London has a long history of welcoming students from around the world. Over the years, many thousands of international students have graduated from the university and gone on to pursue successful careers. Today, we are home to students from more than 162 different countries and over 45% of our student body come from outside of the UK. This diversity contributes to a lively and welcoming community which should make you feel comfortable and at home.
We are one of the largest colleges of the University of London and one of the few with fully integrated teaching, research and residential facilities. Our setting provides our students with the benefits of both a large campus environment, and the countless academic and social opportunities provided by London.
There are currently 61 students from Indonesia studying at Queen Mary who are enrolled on a range of degree programmes at both undergraduate and postgraduate levels.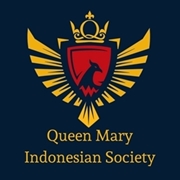 We have a well established Indonesia Students Society if you would like to get in touch with any of the current students.
Instagram @qm.indosoc
Queen Mary has a staff based in South East Asia to support in country promotional activities including fairs and exhibitions. You can get in touch with one of our in country representatives or Country Manager.
Entry requirements




Foundation programmes
The following Indonesian qualifications will be considered for entry onto a Queen Mary Foundation course:
Academic:
Sekolah Menengah Atas/SMA with a final average grade of at least 7/10. For some of our undergraduate programmes you will be expected to have studied specific subjects.
For information on applying to study for a foundation course at Queen Mary, please refer to the international foundation courses.
Undergraduate
Diploma II (D2), Diploma III (D3) or Diploma IV (D4) from a recognised institution may be considered for direct entry to a bachelors programme
Queen Mary Foundation programme or another UK Foundation course which is recognised by the university
A-Level: between BBB to A*AA depending on courses
International Baccalaureate (IB): an overall 32 to 38, depending on courses.
Please refer to the prospectus or course page for individual subject A-level and IB requirements.
For information on how to apply for an undergraduate programme at Queen Mary, please refer to undergraduate study.
Postgraduate
We normally consider the following qualifications for entry to our postgraduate taught programmes: Sarjna I (S1) Bachelor Degree or Diploma IV (D4) (minimum 4 years) from selected degree programmes and institutions in Indonesia.

UK 1st class degree: GPA 3.6 to 3.8 out of 4.0
UK 2:1 degree: GPA 3.0 to 3.2 out of 4.0
UK 2:2 degree: GPA 2.67 to 2.8 out of 4.0
Offer conditions will vary depending on the institution you are applying from and the degree that you study.
Information on the comparability of international qualifications can be found on the Entry Requirements section under the listings for each programme in the course finder.
Please note this information is only intended as a guide as the final decision on equivalency of overseas qualifications will be made by the Admissions Office at Queen Mary.
For information on how to apply for a postgraduate programme at Queen Mary, please refer to postgraduate study.
English language requirements
Student profiles and Alumni ambassadors
Alumni ambassador
Firdausi Firdaus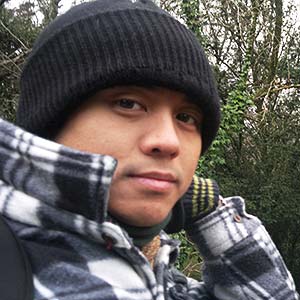 Email Firdausi
My name is Firdausi Firdaus and I graduated from Queen Mary Centre for Commercial Law Studies (CCLS) in 2013 with LLM degree in Computer and Communications Law. I was the Course Representative for all LLM programs (20 specialisations) at Queen Mary Student Union (QMSU). During my time as a Course Rep, I handled different issues (e.g. social life, social events, culture, even religion) and often collaborated with Postgraduate Law Society (PGLS), organising events such as LLM photography event and football matches between several London universities offering LLM programme. At the end of my studies I worked for the Centre for Commercial Studies (CCLS), assisting staff with the Induction week for new LLM students and helped organise alumni reception which involved many of my course-mates. During my time in London, I also had the chance to do internship as a Research Assistant at APHAIA Firm which focuses on Regulation and Policy Consultancy in Telecommunications, Data Protection, and IT Law, having been involved with the project 'Mobile Telephony National Regulatory Strategies'.
Currently I work as a Lecturer in IT Law at Universitas Padjadjaran (UNPAD) in Indonesia, where I am responsible for several IT Law modules such as Cyberlaw, E-commerce Law, Telecommunications Law, Media Law, and Case Study on Law and Technology besides English Law and Legal Terminology. I am also involved in several communities in TMT field (Technology, Media, and Telecommunications) such as MASTEL, ISOC and ICLC.
Queen Mary University of London has the widest choice of specializations in law and is the best choice for those who want to either specialise or broaden their knowledge. For Indonesian students, study in the UK might require adapting to different curriculum to secure good grades. However, I would encourage my fellow Indonesians to experience superb facilities and competent staff at QMUL. One of the advantages of living in London is getting to know people from all over the world and at Queen Mary, it is possible to make friends from over 150 countries! Given how precious my experience is as a former Londoner and a QMUL student, I am happy to share it and support future students who may need my help.
---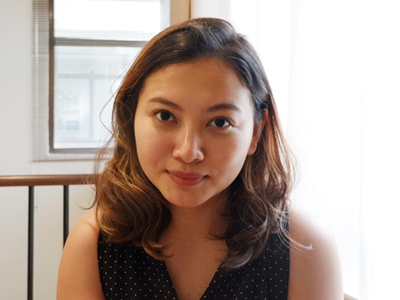 Dyah Ayu Paramita
LLM Comparative and International Dispute Resolution, 2016
Dyah is a Senior Associate at Hogan Lovells in Jakarta. She has been recognised by Chambers Asia Pacific Indonesia 2018-2021 as a ranked lawyer in antitrust/competition practice and brought the firm to become top tier in the antitrust/competition practice in Legal 500 Asia Pacific Indonesia 2019.
Dyah shares her thoughts and fond memories as a student at Queen Mary. You can read her profile on the special alumni edition in celebration of International Women's Day.
Scholarships and Funding
Indonesia Endowment Fund for Education, abbreviated as LPDP (Lembaga Pengelola Dana Pendidikan), is a full-ride scholarship from the Indonesian Ministry of Finance for all Indonesian citizens. Please note that information about LPDP changes at times and students should check directly with the government office responsible for the program for up-to-date information.
Queen Mary have received student from Indonesia who have been sponsored under the Dikti Scholarship Scheme. Dikti funding is available for academics at an Indonesian state or private institution who wish to pursue Masters or Research study at an overseas institution.
Indonesian students are eligible to receive our International Scholarships.
Queen Mary is also a host institution for a number of Chevening Scholarship holders each year.
In country representatives
Queen Mary has staff based in South East Asia but we also have appointed representatives in country to help prospective students submit applications to the university, apply for study visa, look at flights and accommodation, and other services required by our students before they enrol at Queen Mary.
SUN Education Group
Head Office
Gedung Sun Plaza, Jl. Meruya Ilir Raya,
No 20 RT.4/RW.7, Meruya Sel., Kec. Kembangan,
Kota Jakarta Barat, Daerah Khusus Ibukota, Jakarta 11610
Tel: +62 21 5366 0001
Mobile: +62 821333 43536
Email: kebonjeruk@suneducationgroup.com
www.suneducationgroup.com
IDP Education Pty Ltd
Wisma Budi Building,
5th Floor, Room 501,
Jalan HR Rasuna Said Kav. C-6
Jakarta 12940
Tel: +62 21 2523291
Email: info.jakarta@idp.com
www.idp.com/indonesia

AUG Student Services
Setiabudi Atrium Building, Level 5, Suite 507
Jl. HR Rasuna Said Kav. 62 Kuningan,
Jakarta 12920
Tel: +62 21 522 0562
Email: jakarta@augstudy.com
www.augstudy.com
Visits to your country
Country manager
Siewmang Yee is the Country Manager for Indonesia and is happy to help any of our prospective Indonesian students with any questions they might have about the university.
Ms Siewmang Yee
Regional Advisor
Email: s.m.yee@qmul.ac.uk