Information for students from Indonesia
Queen Mary University of London has a long history of welcoming students from around the world. Over the years, many thousands of international students have graduated from the university and gone on to pursue successful careers. Today, we are home to students from more than 160 different countries and over 45% of our student body come from outside of the UK. This diversity contributes to a lively and welcoming community which should make you feel comfortable and at home.
We are one of the largest colleges of the University of London and one of the few with fully integrated teaching, research and residential facilities. Our setting provides our students with the benefits of both a large campus environment, and the countless academic and social opportunities provided by London.
There are currently 80 students from Indonesia studying at Queen Mary who are enrolled on a range of degree programmes at both undergraduate and postgraduate levels.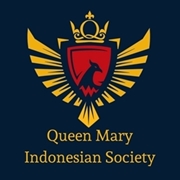 We have a well established Indonesia Students Society if you would like to get in touch with any of the current students.
Instagram @qm.indosoc
Queen Mary has a staff based in South East Asia to support in country promotional activities including fairs and exhibitions. You can get in touch with one of our in country representatives or Country Manager.
Country manager
Siewmang Yee is the Country Manager for Indonesia and is happy to help any of our prospective Indonesian students with any questions they might have about the university.
Ms Siewmang Yee
Regional Advisor
Email: s.m.yee@qmul.ac.uk
Follow me on Instagram: siewmang.qmul