Information for students from India
Queen Mary University of London is one of the prestigious world class universities with five campuses in London. We offer a wide range of courses that are designed to develop your knowledge and prepare you for a career in a globalised environment.
Studying in our London campus is an intellectually enriching experience where you get to embrace a culturally diverse environment first hand. We are located at a short distance from the financial hub of London with unlimited access to the world famous museums, galleries beautiful parks, West End shows etc.
There are currently 525 students from India studying at Queen Mary London campus who are enrolled on a range of degree programmes at both undergraduate and postgraduate levels.
All are programs are administered by world class faculty. Our state of the art infrastructure, well planned on-campus resources and dedicated internship Coordinators are some of the support you can expect as an International student.
Entry requirements
Undergraduate
Students who have successfully completed Standard XII examinations will be considered for entry onto our undergraduate degrees across the full disciplinary spectrum.
As a minimum requirement, students who have taken Central Board/State Board examinations and achieved in the range of 75% to 85% will be considered for first year entry.
Students who have achieved in the range of 60% to 80% (Central board/State Boards) may be considered for entry onto the Foundation Programme
For information on entry requirements for the five year Medicine degree (A100 MB BS) please see here
Comparing International High School qualifications to A Level results for admission to QMUL
A-Level Grade

Combination

A*AA

AAA

AAB

ABB

BBB

National Board (CBSE/ISC)

90%

85%

80%

75%

70%

West Bengal Council of Higher Education

85%

80%

75%

70%

65%

Other Boards

95%

90%

85%

80%

75%
The eligibility criteria may vary as per subject area of the degree programme, for detailed enquires please email india-students@qmul.ac.uk.
Postgraduate
Information on the comparability of international qualifications can be found on the Entry Requirements section under the listings for each programme in the course finder. Please note this information is only intended as a guide as the final decision on equivalency of overseas qualifications will be made by the Admissions Office at Queen Mary.
English Language requirements
How to apply
For further information on how to apply, please refer to:
Student profiles and Alumni ambassadors
Alumni ambassador
Rijul Sankhla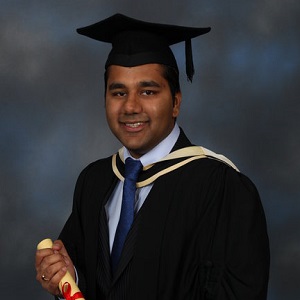 Email Rijul
After graduating in 2010 (BSc Business Management) from QMUL and obtaining a First- class Master's degree immediately afterwards, I returned to India to train under my father. In this short span of time, I now head one of India's leading critical mineral mining companies with extended interests in infrastructure and renewable energy. During my time at QMUL, I was able to obtain, not only a world-class theoretical education but also enhanced my learning with a strongly applied approach which the course imbibed. The true value, in my opinion rested in the most distinguished faculty which designed and taught the course. Although the course was challenging, as it should be at a Russell league school, immense help and support was available at all times.
Whilst studying, I also had an opportunity to work with the University for a year. My role allowed me to interact with several departments in a varied capacity. This helped me understand the underlying ethos of our university which I can shortly summarize as 'if you do what is expected of you, the reward is always more than you expect.' Other than the excellent infrastructure, the proximity to Central London and convenient transport links always provide an edge over other locations during professional pursuits. Therefore, if one seeks a unique and career enhancing educational pursuit, QMUL is always my foremost recommendation.
Shadaan Mohammed Saipillai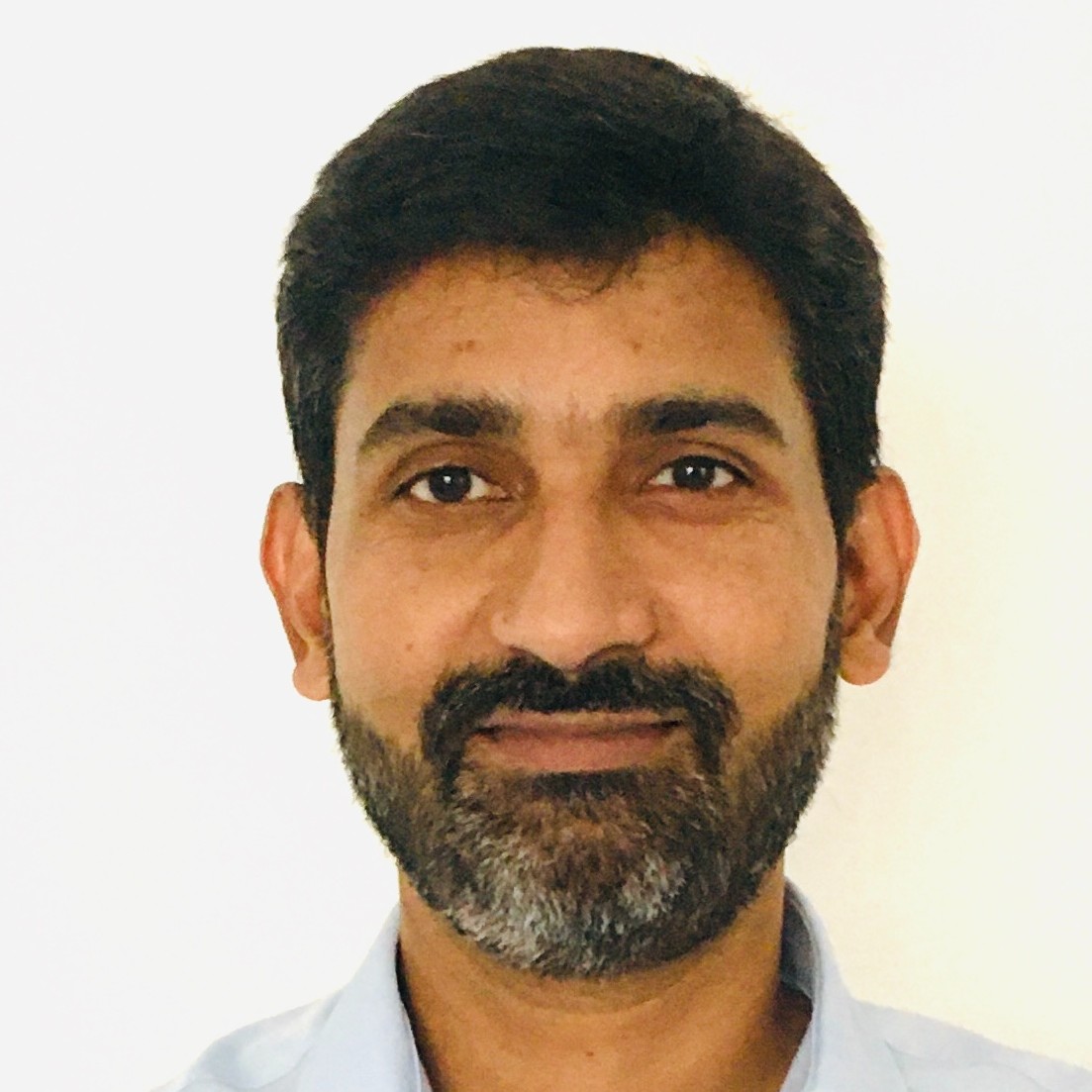 Email Shadaan
"Travelling (study abroad!) - It leaves you speechless, then turns you into a storyteller." - Ibn Battuta
Hi, I am Shadaan. I graduated from Queen Mary with a Master of Laws degree in 2011. I served as the elected course representative for postgraduate law courses for the year 2010-11 and also as a member in the Queen Mary cricket team.
My experience at Queen Mary was truly awesome. Queen Mary is a vibrant, cosmopolitan and exciting place to study. It offers an opportunity to enjoy the amazing London atmosphere while affording a satisfying education experience through outstanding research facilities. It has an excellent self contained campus, which not many London universities can boast off. I had wonderful professors who were passionate about the course and were very helpful and supportive throughout.
Besides developing my legal skills, Queen Mary has contributed enormously in improving me as a person and giving me the opportunity to make new friends from around the world. With my past work experience and equipped with a master's degree from Queen Mary, it was easy for me to secure a job as a Senior Associate with a leading national law firm in India. Recently, I have been promoted to partner position within the same law firm.
Please feel free to contact me should you wish to learn more about Queen Mary and/or living in London.
---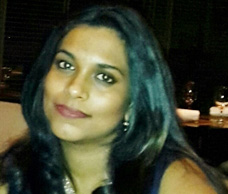 Arthi Anthony
MSc Oral Biology
My experience at the Queen Mary University of London surpassed all my expectations. Right from the landing at the airport, their members were so amicable and helpful. All their services and events were well coordinated and informative. The faculty have been extremely supporting not just in the matters of academic progression, but also in encouraging each of their students' personal growth.
While I truly believe Queen Mary University, regardless of the program or course, is an excellent choice for a student to pursue their education, my experience in the city of London was overall enlightening, besotting and so much more.
From the outset, down to the final adieu, the city has been very kind to me. From the warmth of the people to the well-rounded city lifestyle and the numerous opportunities it has in store, London leaves you with a sense of belonging; a journey that will remain cherished for all times to come.
Debjyoti Chakravorty
MSc Banking & Finance
After completing my undergraduate degree in Accounting and Finance from St. Xavier's College (Autonomous), Kolkata, I decided to pursue Master's degree in Finance from the prestigious University of London. The MSc Banking & Finance programme of Queen Mary, University of London was highly numerate and challenging and gave me a comprehensive grasp in areas such as corporate finance, mergers and acquisitions (M&A), commercial and investment banking, investment analysis and financial derivatives. I had the privilege of being taught by professors who were not only experts in their respective fields, but also excellent mentors and gave us practical insights into Finance by applying theory to real world scenarios. I graduated from the University in 2014 with an overall Distinction.
I realized the importance of my Master's degree from UK in terms of the opportunities it opened up for me in the financial services and banking sector of India. Within three months after returning from the UK, I received an offer to work for PricewaterhouseCoopers Service Delivery Center (Kolkata) Private Limited in the 'Deals and Consulting' (Advisory) team. Currently I am working in the 'Finance Transformation' team under 'Strategy & Operations' Consulting division of Deloitte Touche Tohmatsu India LLP in Gurgaon (Delhi NCR) and it has been nearly five months here.
My experience of studying Master's at QMUL was thoroughly enriching. I was a part of world class education in multi-cultural classrooms and taught by the most talented faculty. I also made friends from various countries across the globe, with who I am regularly in contact. I would highly recommend you to study for a postgraduate degree from the School of Economics and Finance of QMUL if you are thinking about studying in London.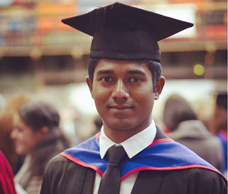 Dharshan Baskar (MSc. Management, India)
CEO at Padayappa Soap Company
Vice – Chairman at Red Cross Society
Having an MSc. Management from Queen Mary University of London has helped me in ways unimaginable. Being just 22 years old, driving a Tank, meeting Al Pacino, having worked with Alfred Buller (UK's largest construction site owner – Priors Hall), having a Pizza named after me as "Dharshan' s Bollywood pizza in Toulouse, France", winning the "outstanding achiever award of the year" and having travelled to 7 countries in 2015, it sure had been a good year in the UK. My MSc. Management degree gave me a lot more experience on the side that has helped shape me the person I am today.
The prospect of understanding today's complex business environment excited me to understand its dynamics and real potential. Hence I had chosen to study at the Queen Mary, as I believed that was my path to success. Once I had done my masters. I brought with me a unique blend of good communication and analytical skills, an ability to deal with people, dedication, hard work and a creative mindset to adapt to various situations. Being from a family who's line of business has been Manufacturing FMCG products and Creating Real Estate townships, I can say that people around me saw notable difference with my work at the same businesses.
Apart from just the firm having developed in a distinct manner, I have even been chosen as the "Pride of the Month" for the Provoke Magazine with a 6-page article to talk about the business that I had done and the changes I got along with it. Also, added to the work, I actively have been volunteering for Red Cross Society and I hold the position of the Vice- Chairman for Red Cross in Tamil Nadu, India.

Rahul Garg
MSc Management & Organisational Innovation
Queen Mary offers a world class education with superior facilities in London. I chose to study here because of its curriculum, reputation and location. My professors and the support staff at Queen Mary have made life in London easy.
Dr Jasleen Kaur
MSc Dental Public Health

London is an astonishing place. It is one of the world's most remarkable and exciting cities and has so much history and culture. It offers everything a student could want: education, enjoyment, traditional food and if ever you feel lonely, there is always a part of London that is home to large number of people from your country, 'a home away from home'.

After completing my BDS I opted for a Masters in Dental Public Health. From day one it was my dream to join Queen Mary because of its attractive course content, the brand value of the university & the infrastructure available for the students. Living and studying here has enabled me to gain more than just a qualification. Being part of an international course, I have studied alongside people from across the world, shared experiences & widened my perspective on public health.
To see more of what students from India have to say, go to the What our Students Say page.
Scholarships and Funding
Queen Mary is pleased to offer a number of generous scholarships for undergraduate and postgraduate international students. We understand how important a scholarship can be in pursuing higher education and want to recognise students' hard work. As such, Queen Mary has scholarships available across all Faculties. Among these, the School of Economics and Finance, the School of Law, and the Faculty of Science and Engineering have large scholarships schemes, with some geared towards Indian students specifically.
Please visit our scholarships pages for full details.
Undergraduate Scholarships
Postgraduate Research Scholarships
For more information on eligibility and how to apply please see our Scholarships and funding pages for information.
External sources of funding:
In country representatives
Queen Mary University of London has a designated India team based in New Delhi which is dedicated to facilitating the admission process for all our prospective students. In addition our Educational representatives in India provide support to the ever increasing number of applications and applicants from the region. Together they have been very active in guiding and advising applicants in various capacities as well as maintaining the high standards of the entry requirements. Applicants can get easy access to all required information in person from our Advisors or Educational representatives in their country.
Your country representatives are listed by city. Please click on your nearest city to find contact details for relevant representatives.
Agra
Agency name
Contact name
Contact details
Address
Gateway Abroad

+91-9897-184-184

Mumtaz Apartments

Vibhav Nagar

Adjacent Canara Bank

Agra – 282001
Ahmedabad
Amritsar
Anand
| Agency name | Contact name | Contact details | Address |
| --- | --- | --- | --- |
| Global Reach | Mr Ketan Singh | +91-9925-000-405 | 203, 2nd Floor, Dawat Complex, Opposite Bhaikake Statue, Anand Vidyanagar Road, Anand - 3881 |
Bangalore
Baroda
Batala
Bathinda
| Agency name | Contact name | Contact details | Address |
| --- | --- | --- | --- |
| IDP Education India Pvt Ltd. | | +91-164-521-1888 | SCF 12-13, Above Dominos, 100 feet Road, Near Bhagu Road, Civil Lines, Bathinda – 151001 |
Bhopal
Bhubaneswar
Bokaro
Chandigarh
Chennai
Cochin
Coimbatore
Cuttack
Delhi
Ferozepur
Ghaziabad
Goa
Gurgaon
Guwahati
Hyderabad
Indore
Jaipur
Jalandhar
Kanpur
Kochi
Kohima
Kolkata
Kolhapur
Lucknow
Ludhiana
Mangalore
| Agency name | Contact name | Contact details | Address |
| --- | --- | --- | --- |
| Gateway Abroad | Mizpah Gateway Abroad | +91-8762-422-376 | 12-02-104/37, 3rd Floor, City Light Building, Balmatta Road, Mangalore - 575001 |
Mumbai
Nagpur
Nashik
Navi Mumbai
Panchkula
Patiala
| Agency name | Contact name | Contact details | Address |
| --- | --- | --- | --- |
| Global Opportunities | | +91 175 505 1639/+91 175 500 1639 | SCO No. 6 (B-4/108), 2nd Floor, Grewal Towers, Leela Bhawan Chowk, Patiala – 147001 |
Patna
Pune
Raipur
Rajkot
| Agency name | Contact name | Contact details | Address |
| --- | --- | --- | --- |
| Krishna Consultants | | +91 8000 792 579 +91 7878 422 000 | 3rd Floor, Shyamdhara -2, Jalaram Plot – 2, Near Shakti School, University Road, Rajkot – 360005 |
Siliguri
| Agency name | Contact name | Contact details | Address |
| --- | --- | --- | --- |
| Global Reach | Mr Nilesh Lal | +91 353 254 0471 | 3rd Floor, M Square Building, Opposite Hotel Sachitra, Near COSMOS Mall, Sevoke Road, Siliguri – 734001 |
Surat
Thane
Agency name
Contact name
Contact details
Address
Edwise International

+91 22 4345 5555 +91 22 2542 5731

Navrang Arcade, 2nd Floor, Opposite McDonalds, Gokhale Road, Thane (West) – 400602,

GEEBEE Education

+91 22 4122 1226

+91 22 4122 1227

+91 22 4122 1228

+91 22 4122 1229

503, 5th Floor, Navrang Shopping Arcade, Next to Alok Hotel, Opposite McDonalds, Gokhale Road, Naupada, Thane (West) – 400602

IDP Education India Pvt Ltd

+91 22 4114 4333

Jeevan Jyoti Arcade, Unit No. 201/202, 2nd Floor, B Cabin Road, Thane (West) – 400602
Trivandrum
Udaipur
Gateway Abroad
Mr Abhinav Jain

+91-9829533889

610, Mangalam Fun Square, Durga Nursery Road, Udaipur - 313001
Vadodara
Vashi
Agency name
Contact name
Contact details
Address
Edwise International

+91 22 2087 0711

+91 22 2087 0712

+91 8828 000 501

+91 8828 000 502

+91 8828 000 503

+91 8828 000 504

Haware Infotech Park, Shop No. F/03, 1st Floor, Plot No. 39/3, Sector 30A, Next to Reliance Digital, Near Vashi Railway Station, Navi Mumbai – 400703

Study Overseas Global

+91 22 4122 7373 +91 22 2789 7303

Office No. 4, 1st Floor, Welfare Chambers, Opposite SSC and HSC Board, Plot No. 73, Sector 17, Vashi – 400705
Vijaywada
| Agency name | Contact name | Contact details | Address |
| --- | --- | --- | --- |
| IDP | Ms Aishwarya Saju | +91 866 245 4888 | D. No. 40-1-62, 2nd Floor, Naga's Hafeez Plaza, Opposite Grand Modern Super Market, Between Benz Circle to NTR Circle, M G Road, Vijayawada – 520010 |
Vizag
Country manager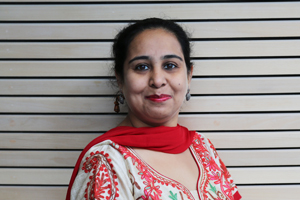 Queen Mary University of London – Consultant's office
C/o Sannam S4 Management Services
3rd Floor,
Devika Tower Nehru Place,
New Delhi 110019
Email: india-students@qmul.ac.uk
Tel: +91 11 4212 4129/30/31/32
Ms Jaspreet Kaur
Regional Advisor - South Asia
Tel: +91 11 4212 4130
Email: j.kaur@qmul.ac.uk
Ms Mishi Sardana
Recruitment Advisor - India
Tel: +91 11 4212 4129
Mob: +91 9810 800 116
Email: m.sardana@qmul.ac.uk
Mr Abhishek Boral
Recruitment Advisor - India
Tel: +91 11 4212 4132
Mob: +91 9650 303 537
Email: a.boral@qmul.ac.uk
Ms Saniya Khan
Assistant Recruitment Advisor - India
Tel: +91 11 4212 4129
Mob: +91 9971 345 765
Email: saniya.khan@qmul.ac.uk