Entry requirements
Foundation Programmes
Applicants who have successfully completed Senior High School in China must complete a one year Foundation programme before progressing to an undergraduate degree.
Queen Mary offers one year foundation programmes for entry into Humanities and Social Sciences or Science and Engineering undergraduate programmes. For further information, please refer to the foundation study section of our website.
For students looking to apply to the International Science and Engineering Foundation Programme (ISEFP) or the International Foundation Programme (IFP), Queen Mary requires 75% in the High School Diploma.
Undergraduate
Students who have completed Senior High School education in China will be required to successfully complete foundation programme studies with suitable grades before applying for undergraduate study at Queen Mary University of London. Please contact the Global Engagement Office if you have any questions.
We also accept students from China with the following qualifications:
Three A-levels
International Baccalaureate (IB)
Students whose grades do not meet our minimum requirements may, in some cases, be considered for entry onto our foundation programmes.
For more detailed information on Medicine and Dentistry requirements and how to apply please refer to the School of Medicine and Dentistry section of our website.
Postgraduate
Taught degrees (MSc/MA: one year)
For entry onto our masters level courses students should normally have achieved:
Four-year bachelors degree from project universities including 211, 985 and Double First Class University with 75%+ average

Four-year bachelors degree from non-project University within top 300 with average 80%+
All applications are considered on an individual basis and students may be admitted to masters programmes with a lower level degree if they have work experience relevant to the degree applied for.
Students with a three-year diploma (dazhuan) from a recognised institution may apply for the Pre-Masters Graduate Diploma, a year-long course which will gain them access to a masters programme.
Research degree (MPhil/PhD: three years)
For entry onto our research degree courses students should normally have a masters degree from a recognised university.
English language requirements
For further information on how to apply, please refer to:
Student profiles and Alumni ambassadors
Alumni ambassador
Huangbenmiao Zhang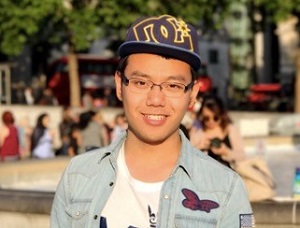 Email Nile
Coming to Queen Mary University of London for my one-year Masters was a truly remarkable experience for me. I longed to come and study in the UK ever since I was an undergraduate student, not only to broaden my horizons, but also to enhance my career prospects. I have chosen Queen Mary among many prestigious universities in the UK for her distinguished academic reputation, rich teaching resources and favourable location.

Queen Mary has provided me with convenient access to prospective employers. Our Mile End main campus is located between Canary Wharf and the City of London, the business and financial centres of London. The university has partnered with local corporations and financial institutions, which gave me ample opportunities to establish links with them. Through QMUL online platform (QMPlus), I gained the opportunity to participate in an open day event with Thomson Reuters, which helped me immensely in job hunting. Networking with their employees gave me a thorough understanding of their business operations as well as providing tips and suggestions for applying to their company. I also joined the mock interviews held by Credit Suisse who was also a partner of QMUL. Not only did I have the opportunity to converse with their senior manager directly, I also received professional guidance and interview feedback from their Human Resources team. These practical experiences were extremely helpful for me as I seek a career in a multinational corporation.

In terms of professional training, QMUL focuses not only on the academic study, but also provides a variety of after-class resources in order to maximise our practical skills. For example, School of Economics and Finance has two student-based groups (qNomics and QUMMIF), enabling us to accumulate practical professional experience on campus. The former provides professional business consulting and advisory services, while the latter is an investment fund managed by students. Besides these executive skill practices, Queen Mary-based University of London career service also assists me with job hunting. It offers a wide range of free services including one-to-one career consulting, CV tailoring, cover letter polishing, online test discussion and so on. Queen Mary is the only campus university in central London, with teaching facilities and residence halls all within the same site, saving us time and money since there is no need to commute.

During this year, Queen Mary provided me with invaluable resources and experience which I believe have changed my life. If you too have a dream of studying in the magical city of London then Queen Mary will surely be an irresistible choice for you.
Nan Jiang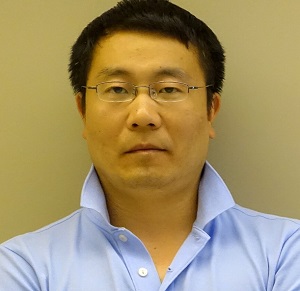 Email Nan
WeChat nat819
It was a pleasure answering student questions and sharing my study experience from Queen Mary University of London at QMUL Pre-departure Briefings in Shanghai over the past few years. I completed MSc in Banking and Finance at QMUL in 2011. and previously, I studied English language and completed a Bachelor degree in the UK for 4 years.
In 2010 I re-entered Terminal 3 at London Heathrow Airport, feeling lonely. This is where I met friendly QMUL airport collection team. Soon everything went smoothly. Back then, I realised that it would be very helpful to talk with future students who have not studied abroad, to reassure them and give them confidence before leaving their hometown.

The year spent at Queen Mary was very pleasant. I enjoyed discovering London and having a social life on campus. The School office always reminded me that the deadlines were coming one after another, so I never worried about missing a goal. Learning new things in superb learning facilities encouraged me to study further and to understand latest theories and stories.
The things that I learnt in Queen Mary may not be applied in practice fully, but the most important thing is that I have a general idea about what the financial industry is and how it works. I learnt how to handle things professionally and to take responsibility. Diverse classmates brought bright ideas and thoughts which I would not normally see in my home country. Feel free to contact me for any practical advice. I would be happy to share my study experience with other students from China.
Simon Gao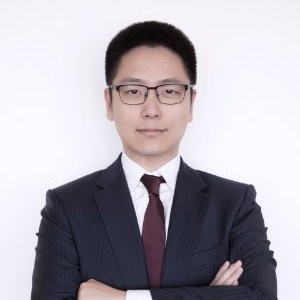 Email Simon
I obtained my master's degree in Management of Intellectual Property from Queen Mary's Centre for Commercial Law Studies (CCLS). This internationally renowned programme has not only equipped us with advanced knowledge of the IP law and its practice, but also, has helped us build up and sustain professional connections all around the world. For instance, the programme provided us with group working environments where we drafted IP due diligence reports of real companies to present to a panel of mock investors. Importantly, all groups were provided with successful IP practitioners to act as mentors throughout the process. The school also invited practitioners from a variety of backgrounds to be our guest lecturers. Last but not least, the additional postgraduate certificate in IP law provided us with a professional qualification that brought us extra competitiveness in the job market. Thanks to the knowledge and experience I obtained at Queen Mary, I was hired by a top British law firm's Beijing office where I practised the IP law in a dynamic environment.
I very much appreciate that Queen Mary values its relationship with its students by providing them with various kinds of services on a regular basis, ranging from airport pick-ups upon arrival in the country to career sessions aimed to enhance your employability after graduation. Students are clearly cared for and supported at Queen Mary. Our relationship with Queen Mary has continued even after we have graduated and come back to our home country – the university and its schools organise alumni events in China every year in order to strengthen the bond with its alumni and the alumni network. As a former graduate of Queen Mary, I am more than happy to answer any questions from any current and prospective students of the university.
---
Zelun Zhang
China, PhD in Electronic Engineering and Computer Science
"It was in September 2009 when I first time arrive in London. My first impression for UK is colourfulness. The sky is blue, the clouds are whites, the buildings and roads are brightly painted, and the cars are colourful. Another impression is the roads are like pocket sized comparing with china. These pocket sized and complex interlocked roads gives people a feeling of conversant.
For my first impressions of the QM college are: nice-being classmates (help us finding accommodation), tidy and neat room. Especially for a welcome box on my desk, it was so considerate that little welcome cards, some food and drinks were included. Even a shampoo and toothpaste were included, which makes me feel like being home.
The social life in QM is like a hot and dense stove. We have lots of events and activities every day or even at weekends, this makes me feel like dense. Students from all over the world communicate and get to know each other frequently. Students were so passionate that just like the feeling of hot. Students with different race, different colour of skin, different background and different culture have parties and activities together within the campus. So QM just like a kind stove having us."
Scholarships and Funding
Queen Mary offers a wide range of scholarship schemes to international students at both undergraduate and postgraduate levels.
China students maybe eligible for the following scholarship:
Please refer to our scholarships and funding pages for more information or download the flyer:
In country representatives
Educational representatives in China provide support to the ever increasing number of applicants to Queen Mary University of London. Our representatives have been very active in guiding and advising applicants in various capacities as well as maintaining the high standard of the entry requirements. Via our in country representatives prospective students can receive detailed information in person regarding our degree programmes, entry requirements and support for Tier 4 Visa applications.
Your country representative is listed by city. Please click on your nearest city to find contact details for relevant agencies.
Beijing
Changchun
Changsha
Chengdu
Chongqing
Dalian
Dongguan
Foshan
Guangzhou
Hangzhou
Harbin
Hefei
Hohhot
Jilin
Jinan
Jinjiang
Kunming
Lanzhou
Nanchang
Nanjing
Ningbo
Qingdao
Quanzhou
Quzhou
Shanghai
Shantou
Shenyang
Shenzhen
Shijiazhuang
Suzhou
Taiyuan
Tangshan
Tianjin
Wenzhou
Wuhan
Wuhu
Xi'an
Xiamen
Xuzhou
Yantai
Zhengzhou
Zhongshan
Zhuhai