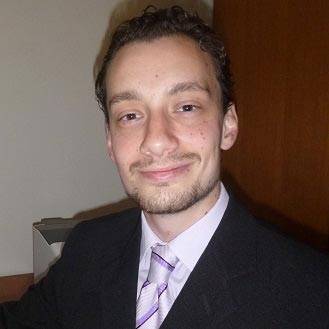 Email Eduardo
My name is Eduardo Martinez and I am from Curitiba, Brazil. I studied MEng Mechanical Engineering (2012-13) through the Science Without Borders, a scholarship programme funded by the Brazilian government.
Queen Mary provided an outstanding student experience for my colleagues and me. In academic terms, the School of Engineering and Materials Science (SEMS) was very dynamic, allowing undergraduate exchange students to study any bachelor or master modules from 2 to 4 of its courses, in diverse areas including materials science and business management. I was fortunate to study modules not presently available at my home university. Owing to an outstanding support of the Careers Office and SEMS in preparing students for job hunting and selection stages, I also had the chance to secure a competitive industry internship programme in Bristol at the end of the academic year.
The university structure and environment were of key importance to guarantee an excellent social and cultural experience during my year abroad. Due to varied student nationalities, there were plenty of opportunities to socialize with people from many different countries. The events, societies and social facilities also allowed for an active social life close to campus, and the accommodation services provided a safe and comfortable home away from home. Finally, the campus location cannot be overstated. It combines the advantages of a hub city in the UK and Europe (only a short tube-ride away to any part of London) with life in a very pleasant, trendy and inexpensive area of East London. Overall, I am very glad I chose QMUL.
It has been my pleasure to serve the university as a Lead Country Alumni Ambassador helping prospective students and Science Without Borders colleagues through online forums and answering email enquiries, participating in lectures and giving talks at academic events in QMUL and Brazil, assisting with staff visits to Brazil and partnership development with local universities. I have also been fortunate to co-write a blog, which I would recommend to all exchange UK-Brazil prospective students and alumni, with information regarding social/study/work life in the UK, entitled Embaixadores da Rainha, supported by the British Embassy in Brazil. I would be glad to answer any enquires about student experience at Queen Mary through the email listed above.