Dr Kiki Tianqi Yu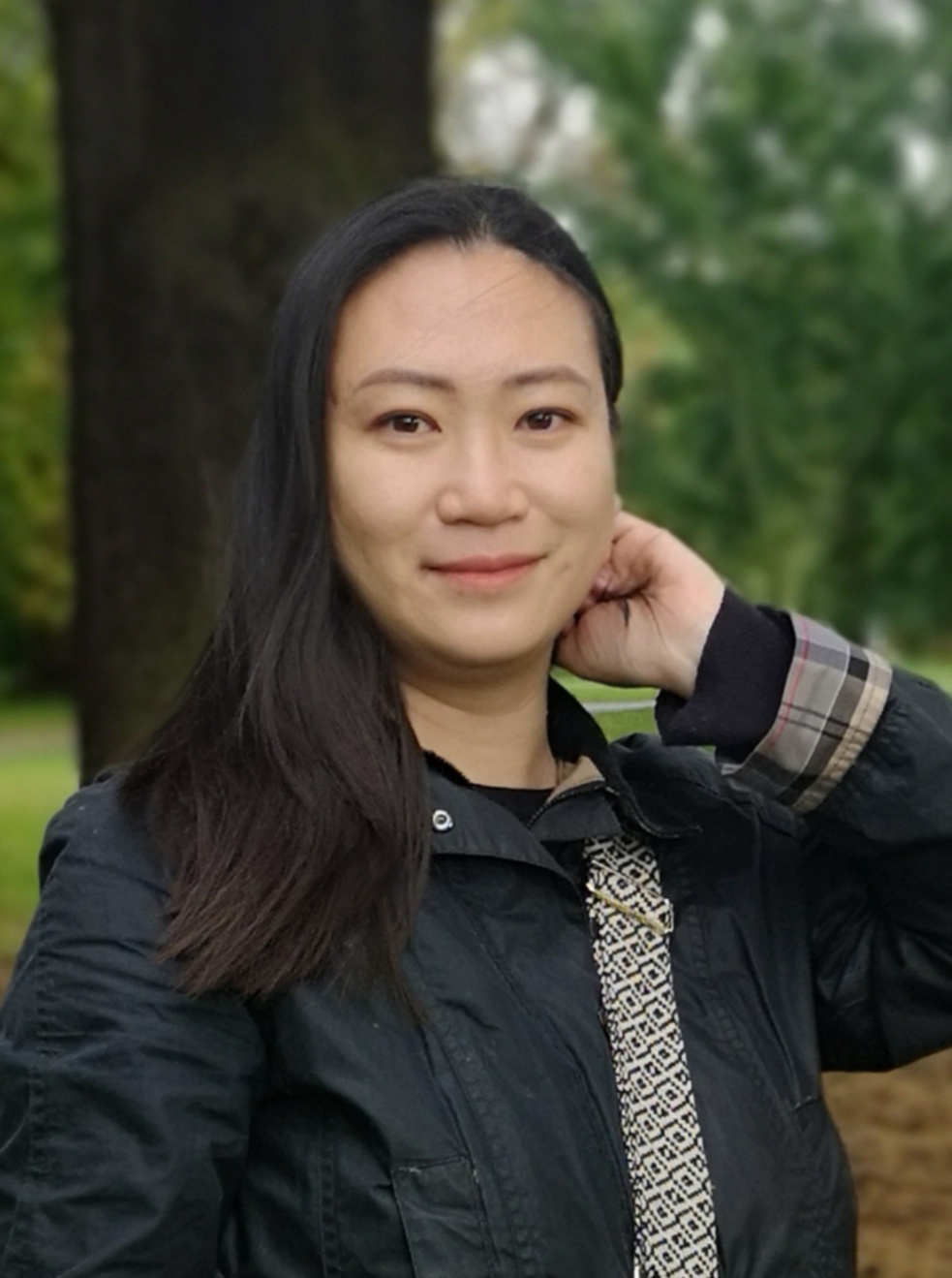 Senior Lecturer in Film
Email: kiki.yu@qmul.ac.ukRoom Number: ArtsOne G.25CWebsite: https://qmul.academia.edu/KikiTianqiYu
Profile
After receiving an MPhil in social political science at Cambridge University, Kiki pursued her doctorate research on documentary film and personal cinema with a focus on China at CREAM, Westminster University. Examining how philosophies in non-western cultures and approaches in other disciplines enhance our understanding of global cinema, her researches, in theory and practice, are often interdisciplinary and echo the ethos of decolonising film studies.
Kiki works on two strands: one area is documentary image and nonfiction film, especially on the social, ethical and aesthetic aspects of first person expression, the essayistic nonfiction in non-western cinemas, amateur cinema, the political economy of international co-productions. The other area is cinema and artists moving image in China and East Asia, especially in relation to eastern philosophies and aesthetics, on women's cinema, 'image-writing' practice, and independent cinema culture.
Investigating filmmaking as social practice through cultural-sociological perspective, Kiki's first monograph 'My' Self on Camera: First Person Documentary Practice in an Individualising China (EUP, 2019a) is the first study on the subject, which argues that the Confucian concept of the relational self still largely underpins how individuals understand the self, and analyses how filmmakers make socially and culturally rooted ethical and aesthetic choices. She also co-edited China's iGeneration: Cinema and Moving Image Culture for 21st Century (2014), 'Women's First Person Documentary in East Asia' a special issue of Studies in Documentary Film (with Alisa Lebow, 2020).
As a filmmaker, her first feature documentary China's van Goghs (co-directed with Haibo Yu, 2016) involves art history, labour politics, and globalization, asking: could the act of copying be a path towards originality? Successfully raised funding from IDFA Bertha fund, Denmark International Support, Dutch Film Fund, Shenzhen Cultural Fund, CBC, DR, etc, the film also did very well after its completion, shown at over 30 international festivals, won 8 awards, theatrically released in 4 countries, shown on KLM and Cathay Pacific airlines, received very positive reviews in the Hollywood Reporter, Artnet, de Volkstrant, VPRO, etc.
Kiki is currently working on a new research project "Daoism on Film: Aesthetics and Practices of Anthropocosmic Cinema", and she's also 'screen-writing' her essay film The Kindness of Women.
Engaging with independent filmmaking community, Kiki recently finished producing Jia Yuchuan's 17 years production Two Lives of Li Ermao (2019) to be premiered at IDFA 2019. Through Jia's intimate personal lens, the film traces the life of a transgender Chinese migrant worker, Li Ermao, on her transitioning from being male to female, then back to male. As a curator, Kiki programmed "Polyphonic China", the first UK screenings of Chinese independent documentaries by Zhao Liang, Zhou Hao, Fan Jian, at Regent Cinema London in 2008-2009, "New Generation Chinese Film" at Celiphlia West London in 2010, and "Memory Talks" screenings including films by Wen Hui and Lynne Sachs, in Shanghai 2017. Kiki frequently writes column articles for a wider readership. She is visiting professor in Screen Studies at USC-SJTU Institute of Cultural and Creative Industries based in Shanghai.
Kiki welcomes PhD applications related to her research interest. Please see more in 'Research' page.
Teaching
FLM6202 –Film Studies Research Project
FLM6210 –Cinema in Contemporary China
SMLM035 – MA Film Studies Core Module
Research
Research Interests:
Documentary practice and aesthetics
First person documentary
Personal cinema
Essay film
Amateur cinema
Women's cinema
Documentary production/industry studies
East Asian Cinemas and artist moving image

Chinese cinemas

Cinema and eastern philosophies
Chinese film theory
Non-western film theory
Practice-based research
Publications
Books:
Special Issue of Studies in Documentary Film: "Women's First Person Documentary Practices from East Asia: Some local Feminist Approaches", co-edited with Alisa Lebow, March. 2020
'My' Self On Camera: First Person Documentary Practice in an Individualising China, Edinburgh University Press, 2019
China's iGeneration: Cinema and Moving Image Culture for 21st Century, co-edited with Matthew Johnson, Keith Wagner, Luke Vulpiani, Bloomsbury, 2014
Films :
The Two Lives of Li Ermao (dir. Jia Yuchuan, 2019), producer, 87 min, World Premier IDFA 2019
China's van Goghs (2016), producer and co-directed with Haibo Yu, 82 min, World Premier IDFA 2016 www.chinasvangoghs.com
Screened at Vision Du Reel, DocPoint, Thessaloniki Film Festival, DMZ DOCS International D-Cinema Festival Japan, Moscow Film Festival, Beijing International Film Festival, BFI, V&A, etc.
Memory of Home (2009), director, 10 min, Essay Film, collected by DSLCollection, screened at Candid art gallery London
Tube (2009), director, 1 min, installation, 2010 World Expo City Culture Pavilion
Photographing Shenzhen (2006), director & producer, 30 min, Discovery
Children of Tibet (2005), director & cinematographer, 30 min
Journal articles, book chapters, and reviews:
Editor's "Introduction", in Special Issue "Women's First Person Documentary Practices from East Asia", Studies in Documentary Film, 2020
"In conversation with Wen Hui", in Special Issue "Women's First Person Documentary Practices from East Asia", Studies in Documentary Film, 2020
"First Person Expression on 'non-western' Screens - a case on China" in Creative Practice edited by Agnieszka Piotrowska, Edinburgh University Press, 2020
"Image-Writing: The Essayistic/Sanwen in Chinese Nonfiction Cinema and Zhao Liang's Behemoth (2015) ", in World Cinema and the Essay Film, edited by Brenda Hollweg and Igor Krstic, Edinburgh University Press, 2019
"Documentary", Journal of Chinese Cinemas, Vol.10: 1, 2016
Co-written with A. T. McKenna. 'Internationalising Memory: Traumatic Histories and the PRC's Quest to Win an Oscar', in Chinese Cinemas: International Perspectives, edited by Felicia Chan and Andy Willis, Routledge, 2016
"Camera Activism in Contemporary People's Republic of China: Provocative Documentation, First Person Confrontation, and Collective Force in Ai Weiwei's Lao Ma Ti Hua", Studies in Documentary Film, Vol.9:1, 2015
"Chinese Photography & Surrealism - Walking at the Extreme Edge of Rationality" in Journal of Contemporary Chinese Art, Vol. 2:1, 2015
"Going Global – Guangzhou International Documentary Film Festival 2013", Studies in Documentary Film, Vol. 8:1, 2014
"An Inward Gaze at Home: Amateur Documentary Filmmaking in Contemporary China" In Amateur Filmmaking: The Home Movie, the Archive, the Web, edited by Monahan Barry, Laura Rascaroli and Gwenda Young, Bloomsbury, 2014
"Towards a Communicative Practice: First Person Filmmaking in Twenty-first century China." In China's iGeneration: Cinema and Moving Image Culture for Twenty-first Century, edited by Johnson et al., Bloomsbury, 2014
Co-written with Keith Wagner: 'Introduction: China's iGeneration Cinema: Dispersion, Individualization and Post WTO Moving Image Practices.' In China's iGeneration: Cinema and Moving Image Culture for Twenty-first Century, edited by Johnson et al., Bloomsbury, 2014
Supervision
Current PhD Supervision:
Yuehan Liu: "Exploring the representations of space in Asian slow cinema", co-supervised with Dr. Anat Pick