Rimantas Daujotas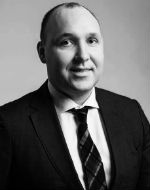 PhD Student
Profile
Thesis title
Realist Corporate Nantionality in Transnational Investment Law.
Supervisors
Professor Loukas Mistelis and Professor Stavros Brekoulakis
Summary of research
Contemporary international investment law has brought about newly formed rules on international corporate personality and capacity, which merge both municipal and international law, and often departs from domestic private international law. This thesis addresses the notion of corporate nationality in modern international commerce and international investment disputes. It explores how the rules of corporate nationality were created and whether corporate structuring and the related practice of investor-state arbitration tribunals has embraced the principles of legal realism, which operate on the premise that "the law" is concerned with and is intrinsically tied to the real-world outcomes of particular cases occasionally emancipated from legal doctrinal frameworks. It is argued that the classic paradigms of incorporation, the real effects principle and the notion of control have become firmly established in the past and play an important role when considering the true nationality of the investor at a legal doctrinal level. However, in reality, the main jurisdictional battleground concerning corporate nationality often arises in the broader context of transboundary business activities and transnational law. Based on these considerations, it is argued that the national identity of multinational corporations can no longer be determined by reference to structural, organizational and operational features or its organizational structure, since these aspects may no longer reflect the true national identity of a multinational organization. It is argued that the creation of transnational law merged with the tradition of legal realism had influenced the rules and principles applicable to multinational corporations and their corporate nationality. It is established that corporate nationality in international investment only serves a purpose of simplicity and efficiency in making a foreign investment, enforcing contracts and suing the host-state. However, the characteristics or the classical tests establishing corporate nationality, which existed in the 20th century, no longer correspond to the realities of modern transnational corporation. It is argued that the modern multinational corporation has a unique transnational capacity – adrift, mobile and detached from national jurisdiction. Its activities are mainly regulated by transnational law and not by municipal law. Investment arbitration practice reflects this realist fluidity. In addition, legal realist arbitrators are often enabled to apply such transnational legal principles since they belong to no national legal order and are, therefore, not bound to apply the substantive or choice of law rules of any jurisdiction. The modern principles governing corporate nationality are of such border-transgressing nature that they both undercut and surpass the territorial boundaries upon which various jurisdictional competences have been predicated.
Teaching and Research Interests
International Investment Law, International Trade Law, International Arbitration, WTO Law.
List of publications
Research