Dr Tanzil Chowdhury, BA (Hons), MPhil, PhD (University of Manchester)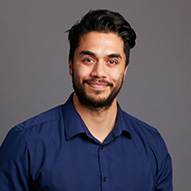 Lecturer in Public Law
Email: Tanzil.Chowdhury@qmul.ac.ukTelephone: +44 (0)20 7882 7232Room Number: Mile EndWebsite: twitter.com/tchowdhury88
Profile
Tanzil Chowdhury is a Lecturer (Assistant Professor) in Public Law at Queen Mary University of London and the Co-Director for the Centre of Law and Society in a Global Context. His research focusses on War, Public law and Accumulation. He was previously a Research Fellow at Birmingham Law School, where he assisted on a report examining key provisions of Gibraltar's 2006 Constitution for the Territory's Parliamentary Select Committee on Constitutional Reform, and was the President's Doctoral Scholar at the University of Manchester. He was also a Research Associate at the University of Essex and has held visiting positions at the Yeshiva University (New York City), Hong Kong University (Hong Kong), the Université Catholique de Lille (Paris) and Paris 1 Panthéon-Sorbonne University (Paris).
Before beginning his job at Queen Mary, Tanzil spent a year as a development worker helping to set up the Greater Manchester Law Centre and was a Co-Founder of the Northern Police Monitoring Project.
Undergraduate Teaching
LAW4001 Public Law
LAW6021 Jurisprudence and Legal Theory
QMUL - Paris 1 Panthéon-Sorbonne University Jurisprudence and Legal theory
Tanzil has also taught EU Law, Counter-Terrorism and Human Rights, and Constitutional Reform. He will soon be co-producing and delivering a new module, 'Law and the Legacies of Empire'.
Research
Having previously written on war powers, constitutionalism in the British Overseas Territories, and recently completed a monograph titled 'Time, Temporality and Legal Judgment' (which attempts to articulate a novel account of judicial fact construction through legal temporalities), Tanzil's latest research broadly focusses on Constitutions and accumulation. Drawing on Marxist and 'materialist' methodologies, Tanzil's future work will examine the role of constitutions in so-called primitive accumulation both domestically and internationally.
Tanzil has also contributed to public discussion and written several pieces on a range of issues primarily around issues of race and policing. He has a forthcoming chapter on in an edited collection 'Abolishing the Police'.
Publications
Peer-reviewed Articles
H. Yusuf & T. Chowdhury, 'The Persistence of Colonial Constitutionalism in British Overseas Territories' (2019) 8, 1 Global Constitutionalism
T. Chowdhury, 'Taming the UK's War Prerogative: The Rationale for Reform' (2018) 38, 3 Legal Studies
H. Yusuf & T. Chowdhury, 'The UN Committee of 24's Dogmatic Philosophy of Recognition: Toward a Sui Generis Approach to Decolonization' (2019) 26, 2 Indiana Journal of Global Legal Studies
T. Chowdhury, 'Watching the Cops: The Genesis of the Northern Police Monitoring Project' (2017) 1, 2 Journal of Power, Justice and Resistance 111- 115
T. Chowdhury, 'Temporality and Criminal Law Adjudication's Multiple Pasts' (2017) 38, 2 Liverpool Law Review 187-206
T. Chowdhury, 'Time Frames and Legal Indeterminacy' (2017) 30,1 Canadian Journal of Law & Jurisprudence 57-76
Book/Book Chapters
T. Chowdhury, Time, Temporality and Legal Judgment (Routledge 2020)
T. Chowdhury, 'From the Colony to the Metropole: Race, Policing and the Colonial Boomerang' in Koshka Duff (ed), Abolishing the Police (Dog Press: Forthcoming 2021)
T. Chowdhury, 'Policing the 'Black Party'- Racialized Drugs Policing at Festivals in the UK' in Kojo Koram (ed), The War on Drugs and the Global Colour Line (Pluto Press, 2019)
Recent Research
H. Yusuf, 'The Case for Constitutional Reform in Gibraltar: Peace, Order and Good Government Powers, External Affairs & Entrustment Agreements', (Research Fellow assisting on report commissioned by the Gibraltar Parliamentary Select Committee).
Other Publications
Articles: The Guardian, The Independent, Open Democracy, Critical Legal Thinking, UKCLA Blog, The Law of Nations Blog, Socialist Lawyer
Quoted: Al Jazeera
Appearances: BBC Radio 5 Live, The Journal
(https://qmul.academia.edu/TanzilChowdhury).
Consultations/Commissions/Submissions
Public Engagement
Tanzil formerly worked as a Widening Participation Fellow at the University of Manchester, and an Academic Tutor for the Manchester Access Program. He was also a development worker that help found and set up the Greater Manchester Law Centre. He is a co-founder of the Northern Police Monitoring Project and formerly sat on the National Executive Committee of the Haldane Society of Socialist Lawyers. He previously worked in the Pro Bono Offices of Singapore's Subordinate courts, and has frequently volunteered in community centres and schools in Palestine. He maintains a commitment to community-oriented and grass roots projects.
---
Related news