94% of QMUL Law Graduates in employment or education
Published: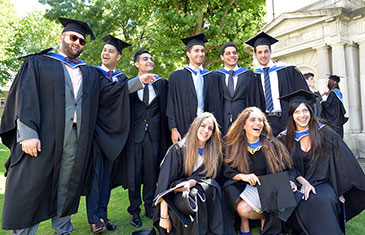 93.9 per cent of QMUL Law students who graduated in 2015 are in work or study, according to the HESA's Destinations of Leavers from Higher Education (DLHE) Survey. This represents a significant increase over the previous results of 88.7% for 2014 graduates and 87.6% for 2013 graduates.
In addition, the number of law students in graduate level employment has also increased. For the School of Law, 91.8% of 2015 graduates were in full time graduate level work and/or study, up from 86.7% the previous year.
DLHE Survey is undertaken annually on behalf of QMUL by The Careers Group, University of London, six months after undergraduate students graduate.