Alumni Donor profile - Nayomi Kasthuriarachchi
Nayomi Kasthuriarachchi graduated with a degree in Statistics, Computing, Operational Research and Mathematics with Management Studies from Queen Mary University of London in 2001. She is now self-employed and works part-time as a Financial Consultant. She told us about her time at Queen Mary and why she decided to support students during the Pandemic.
Published:
Why did you study at Queen Mary University of London? What sparked your interest in this specific degree?
I studied Statistics, Computing, Operational Research and Mathematics with Management Studies in the Maths faculty. I didn't intend to study maths at all. I'm from a South Asian background and, growing up, it was very typical that only certain careers were approved of. For my entire childhood, ever since I was old enough to remember, I was coached towards becoming a Doctor. So when it came around to applying to university I applied to medical school. I received some great offers but when results day came about I found out I didn't make my grades. Nothing like that happened to me before and I was shell-shocked. I didn't know what to do so I eventually decided to take a year out, resit a couple of exams and then told my parents (half-heartedly) that I would reapply to medical school.
I'd had doubts about my chosen career path. The summer before my first set of A-level results came out, I remember thinking that a career in medicine was a massive commitment and asking myself if it was what I really wanted to do. Much as I was disappointed about not getting the grades it was also a way out for me. Then I remember going to my friend's house, who was also applying to go to university, and I saw she had a Queen Mary Maths brochure which I thought was interesting. Maths was probably my hardest A-level, it didn't come naturally to me so I had to work hard at it. I started to read about the application process and what you can do with a maths degree. I remember that the brochure mentioned that maths was used in ticket barrier technology on the London Underground. I'd never thought about the high tech applications of maths before and I thought it was cool. Then I went through clearing as I still hadn't secured a university spot and Queen Mary came up and I called up then the rest is history.
Can you describe your career path to date and your current role?
After Queen Mary, I decided to take a Masters degree in Statistics at LSE. Then I decided to go into finance so I joined RBS on their graduate scheme and worked in various roles. My job at RBS gave me a flavour of working with data, computing and programming and I found it was what I enjoyed. In 2006 I left RBS to work for a small fund just starting up in the UK. It was a hard time to be in finance because of the 2008 financial crisis but I initially managed to keep my job. Then, in 2011 the Fund closed down and I was made redundant so I decided to start an advisory service with a former colleague. Through a few twists and turns, we ended up creating analytical tools for a company with a portfolio of elderly and specialist care homes.
We then decided to set up our initiative to build an integrative web service for people who were looking for social care. This web portal could also be used by home operators, commissioners, regulators as well as the public. Our key mission was to create a portal that integrated all these different streams which were fun to work on because I used web technologies, interactive graphs, mapping and so on. Unfortunately, building software is an expensive process and the budget was exhausted after a couple of years. I then decided to look into programming and data visualisation on my own which is what interests me. Right now I work part-time consulting and doing financial modelling which I've been trained in. My main priority is to develop my skills elsewhere and that's why I decided to apply for a Masters Course that focuses on spatial analysis and data visualisation which sounds amazing.
What are your future aspirations now?
My immediate aspiration now is to get a spot on the Masters course I'm applying to and focus on learning about data science, particularly when applied to spatial data. I would then like to explore careers as a Data Scientist with a focus on web visualisation, interactivity, spatial analysis, and mapping data and just have fun. I want to be passionate about what I do next!
I think the money earned can be a draw for people to work in Finance. But I don't think people realise that when you're in that industry there are a lot of jobs that can be miserable, tasks can be monotonous and you can be under a lot of pressure. I now know what I'm passionate about and having an element of creativity in what I do is what's important to me.
Looking back, how did your time and study at Queen Mary help prepare you for your career?
In regards to academia, towards the end of my degree was the most stressful and the most fun time in my life. I was discovering all of these exciting things you can do in statistics. Two courses that stood out to me in my final year were the design of statistical experiments and a course that looked at statistical computing. I liked using statistical software packages to analyse data. My studies gave me an indication of what I'd like to follow up on for further study but also in terms of a job.
Were you a member of any societies or volunteering groups during your time at Queen Mary?
I was a news reporter for the university newspaper, The Cub, for a while. I loved it- I still have clippings of the articles I wrote! I started nice and easy with a short article about the campus bookshop not having enough set texts in stock. I moved on to write about new computing facilities on campus, gender-based pay discrimination amongst academic staff and a local poetry festival. I remember going to Newham town hall and listening to the poetry reading and taking notes for my article. I loved telling my friends when I had a story coming out in that week's edition and they'd all rush to grab a copy. They were very complimentary even when I'd only written the tiniest thing about something not particularly interesting!

Please tell us about a memorable experience at Queen Mary; this might include your first day, what your course was like, friends you made.
I have so many memories! The first weekend I moved into Halls sticks to my mind. The university used to have land in South Woodford where first-year students lived. I remember there were these legendary leaning tower blocks and I lived in Pooley Hall which was a collection of low rises right at the back. I remember moving in, it was a beautiful day, my parents left me and I was meeting everyone in my block. I've made some really good friends there and I'm still in touch with some of them 20 years later.
Another memory has to be going to my first introductory lecture. It was a bit intimidating for me because I made my decision to study this course in such a rush that I didn't know what to expect from my degree. The lecture was given by Professor Bailey (who no longer works at Queen Mary) and at one point she was talking about fractions and she jokingly said 'I can never remember which is the numerator and which is the denominator.' I remember that her comment gave me the feeling that it's ok to forget things and that if it even happens to learned people, maybe I'll be fine doing this degree.
Did you receive any financial support while studying here?
I didn't but I think I was quite fortunate during my time. New Labour introduced tuition fees and started to phase out maintenance grants from 1997 onwards. I went to university in 1998 and I remember in my first year I had a tiny grant which counted towards something. My parents were wise to have saved up all my child benefit from when I was a baby and made it into a fund for me and that was the only way I could get through university alongside my part-time job. I do know very close friends of mine who did access the hardship fund though and I remember writing about it for The Cub so it has always been a vital source of support.
What made you want to support the Queen Mary Emergency COVID-19 Fund?
Because Queen Mary is the place that opened doors to me for the rest of my life. It was such an important experience for me. I enjoyed studying and being there so much so if I can do anything to improve the experience of students there then it's a no-brainer for me.
How do you feel when you read about a student here that's been positively affected by your support?
I love hearing people's stories! Knowing I've been a part of making a difference, no matter how small, makes me feel really good.
What do you think makes today's student experience different from yours?
I really feel for students having to experience university throughout the pandemic, especially first-year students because it's a really important time in their life. Going onto campus and being able to discover what's happening in the university, making friends, attending social events, all of these are denied. That's the main reason I decided to defer my Masters to next year (by which time the pandemic restrictions will hopefully be over) because I still want to have that campus and faculty experience and meet and collaborate with people on my course in person. I've been lucky to have the full university experience twice over so far and for someone to be denied the same is unfair. I'm also acutely aware of just how much more expensive it is to study for a degree these days and I feel privileged to have had a far lower financial burden. I imagine that being a student and having so much technology available must be fun - I had to log into the university network in a dedicated computer room just to access my university email back in 1998!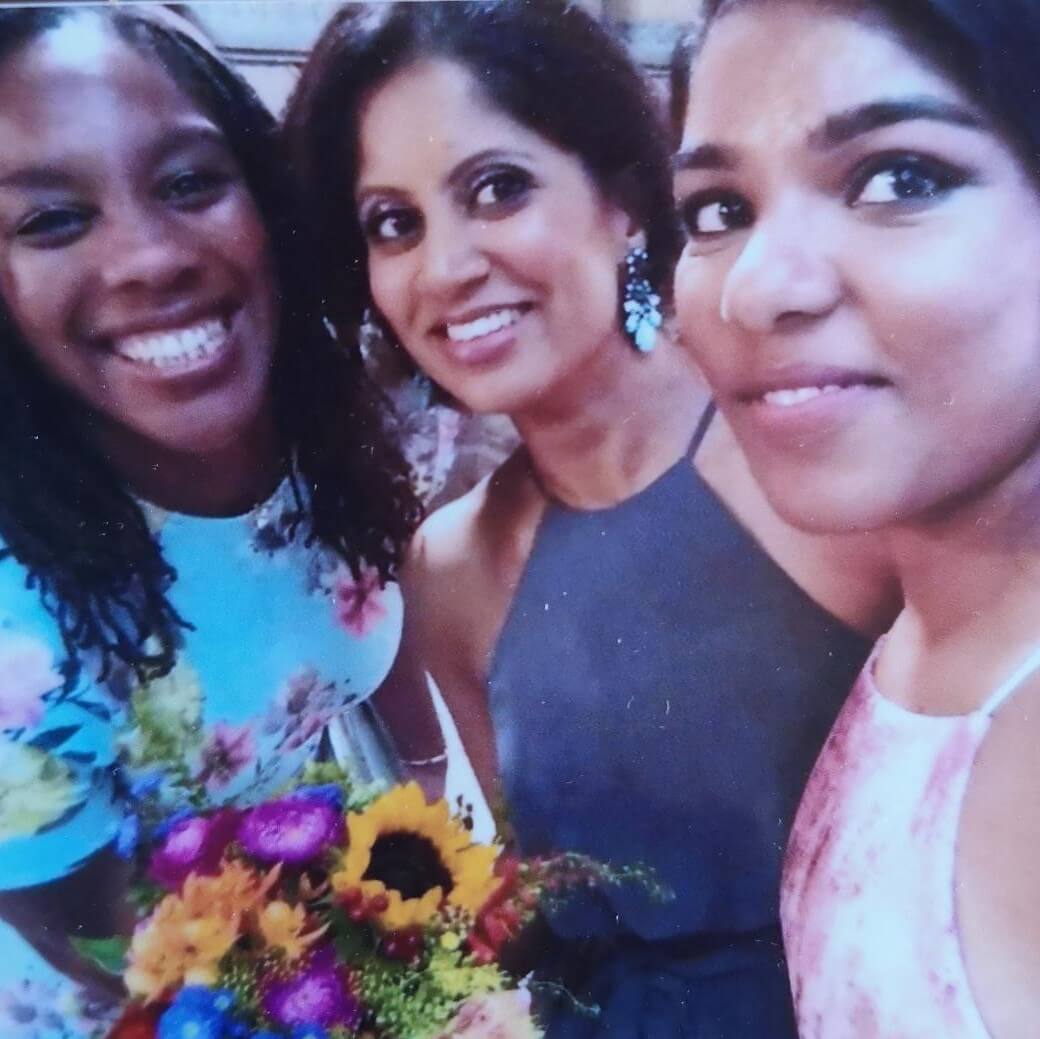 During these unprecedented COVID times, it is important to remain positive. What, in your life as it is now, makes you happy?
I talk to my friends every day. They always find a way to entertain me even when my spirit is feeling low and that's what got me through this -my friends and family.
Is there any advice you would give to current students or recent graduates?
From personal experience, I would say don't worry about your career path because you never know what opportunities will arise. When I graduated, no one knew the term Data Scientist but it's certainly become a buzzword over the last 5 years! Do something that you are passionate about, never stop learning and grab every opportunity. You're at an incredible time in your life to meet new people and explore opportunities and Queen Mary is such an incredible place to be doing it. I'll never be 19-21 again and have that same energy and enthusiasm so I say make the most of everything!