Dr Sandra Jumbe, CPsychol, fHEA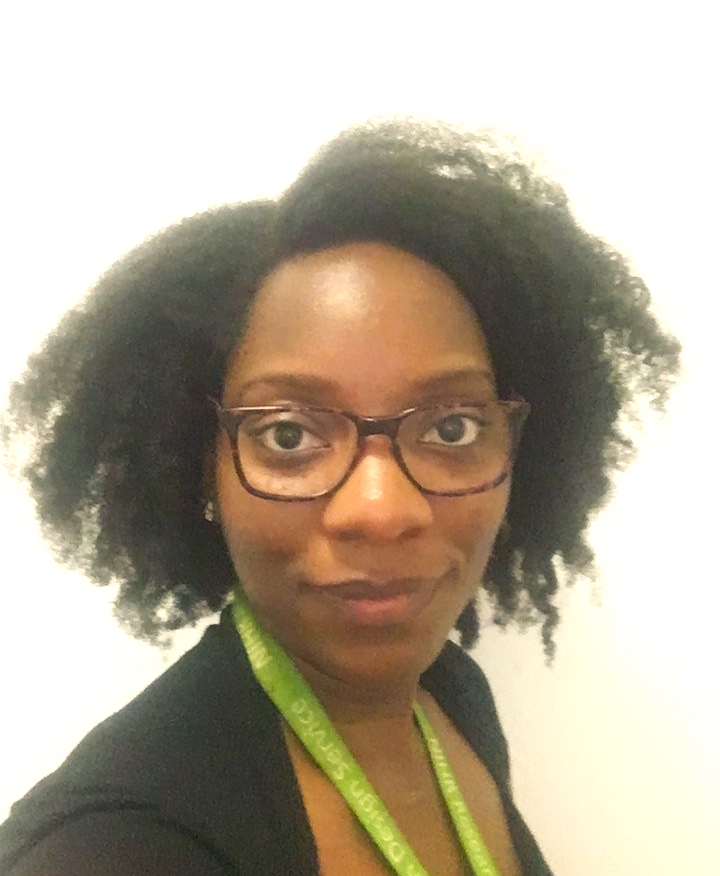 Health services researcher & NIHR Research Design Service London adviser
Email: s.jumbe@qmul.ac.ukTelephone: 020 7882 3448
Profile
Background
I am a health psychologist with expertise in health research and behaviour change solutions, essentially focusing on how biological, social, and psychological factors influence health and illness. I have experience in developing and delivering health interventions in both clinical and non-clinical settings. My current research interests are focused around understanding mental health and related problems e.g., substance use, in Africa to inform development of effective interventions and treatments.
I am part of the Centre for Evaluation and Methods within the WIPH. Other roles I hold within the institute include being a member of the WIPH Equality, Diversity and Inclusion (EDI) sub-group and the International Committee. Within the University, I work with the Queen Mary Academy to deliver wellbeing workshops to postgraduate students and staff. I am also part of the Queen Mary Africa Region Network which works to foster and strengthen research and academic collaborations between the university and the African continent.
External engagement and enterprise
NIHR RDS London Equality, Diversity and Inclusion (EDI) group co-lead
Member of the NIHR Research Design Service EDI working group
Chair of Millennium University Gender Equality Taskforce
SAPC PHoCuS London and South East England Champion
Research
Research Interests:
My current research interests include:
developing culturally relevant complex interventions for non-communicable diseases
understanding nature and extent of mental health in sub-Saharan Africa
championing equality, diversity and inclusion in applied health research
Recent and ongoing research projects:
Increasing mental health literacy among young people in Malawi – chief investigator for GCRF QMUL funded project to enhance mental health literacy and develop preventive interventions for youth. Involves collaboration with Millennium University, the National Youth Council of Malawi, Drug Fight Malawi and Malawi's Ministry of Education. For more details, go to https://www.youtube.com/watch?v=RfEbSwnpF8s
Happy Hub – project lead for 'Happy Hub' funded by the MedTech Superconnector, which aims to improve workplace productivity for large organisations through effective stress management. For more information please go to https://happyhub.qmul.ac.uk
Publications
Please click through to see a complete list of Sandra's publications
Outstanding publications
Jumbe S, Kamninga TM, Mwalwimba I, Kalu UG. Determinants of adolescent substance use in Africa: a systematic review and meta-analysis protocol. Systematic reviews. 2021 Dec;10(1):1-6.
Jumbe S, Milner A, Clinch M, Kennedy J, Pinder RJ, Sharpe CA, Fenton K. A qualitative evaluation of Southwark Council's public health response to mitigating the mental health impact of the 2017 London bridge and borough market terror attack. BMC Public Health. 2021 Dec;21(1):1-2.
Milner A, Jumbe S. Using the right words to address racial disparities in COVID-19. The Lancet. Public Health. 2020 Aug;5(8):e419.
Jumbe S, James WY, Madurasinghe V, Steed L, Sohanpal R, Yau TK, Taylor S, Eldridge S, Griffiths C, Walton R. Evaluating NHS Stop Smoking Service engagement in community pharmacies using simulated smokers: fidelity assessment of a theory-based intervention. BMJ open. 2019 May 1;9(5):e026841.
Sohanpal R,

Jumbe S, James WY, Steed L, Yau T, Rivas C, Madurasinghe V, Houlihan C, Berdunisov V, Taylor M, Taylor SJ. Evaluating the effectiveness and cost-effectiveness of the Smoking Treatment Optimisation in Pharmacies (STOP) intervention: protocol for a cluster randomised controlled trial. Trials. 2019 Dec;20(1):337.
Jumbe, S, & Meyrick, J. (2018). Contrasting views of the post-bariatric surgery experience between patients and their practitioners: A qualitative study. Obesity surgery, 28(8), 2447-2456.
Jumbe S, Hamlet C, Meyrick J. Psychological aspects of bariatric surgery as a treatment for obesity. Current obesity reports. 2017 Mar 1;6(1):71-8.
Jumbe, S,

Hamlet, C., & Meyrick, J. (2017). Psychological aspects of bariatric surgery as a treatment for obesity. Current obesity reports, 6(1), 71-78. Jumbe, S., Bartlett, C., Jumbe, S. L., & Meyrick, J. (2016). The effectiveness of bariatric surgery on long term psychosocial quality of life–A systematic review. Obesity research & clinical practice, 10(3), 225-242.