Dr Samantha Quaife, BSc, MSc, PhD, CPsychol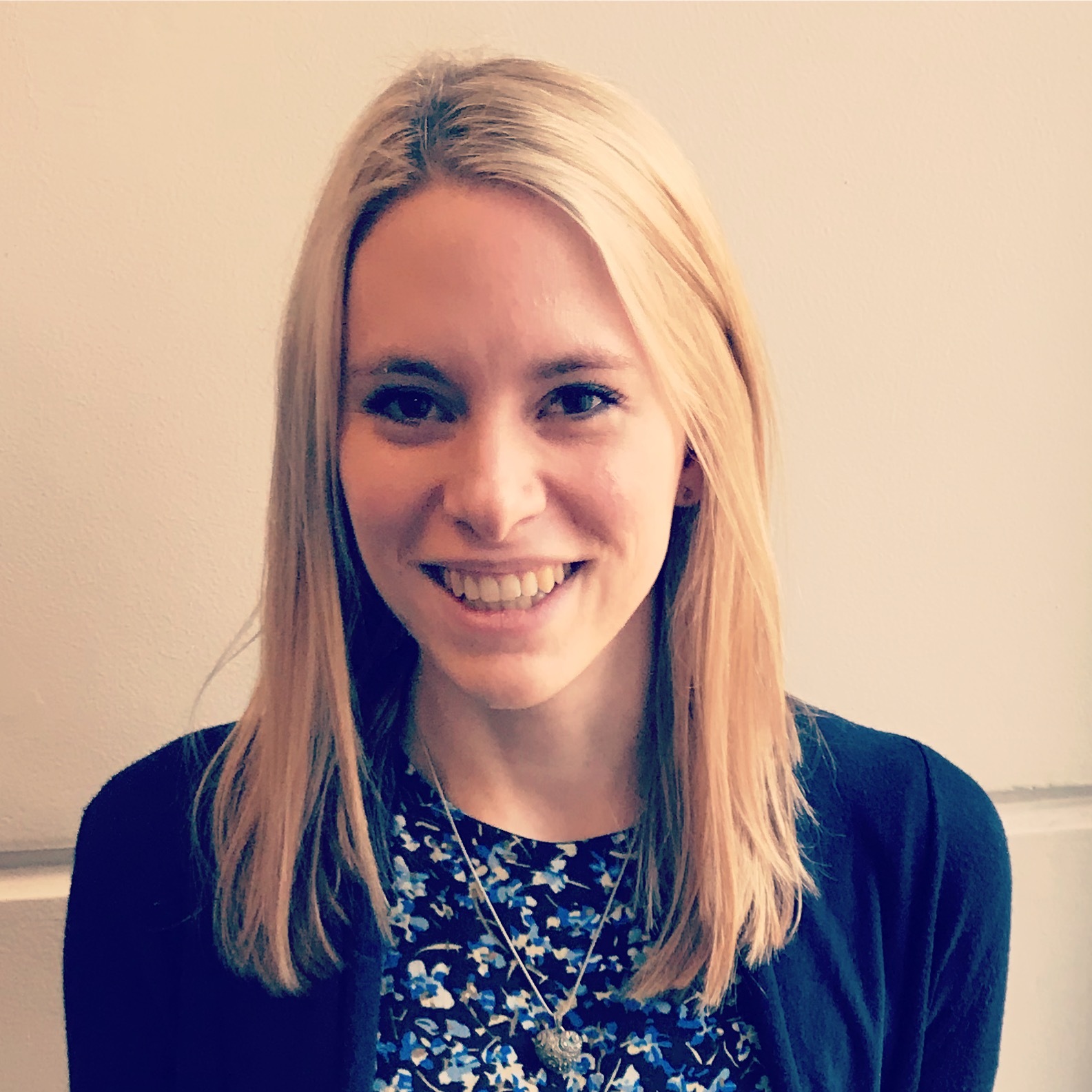 Senior Lecturer in Behavioural Science
Email: s.quaife@qmul.ac.uk
Profile
I joined QMUL in 2021 as a Senior Lecturer in Behavioural Science within the Centre for Prevention, Detection and Diagnosis at the Wolfson Institute of Population Health. I am a Chartered Psychologist and Behavioural Scientist, whose academic training is in Health Psychology. I am also an Honorary Associate Professor within the Research Department of Behavioural Science and Health at University College London.
I hold a Cancer Research UK (CRUK) Population Research Fellowship, as well as funding from CRUK, Barts Charity, North Central London Cancer Alliance and previous funding from the Roy Castle Lung Cancer Foundation. I am the lead Behavioural Scientist on two major lung screening implementation studies (the SUMMIT Study and the Yorkshire Lung Screening Trial) and an expert advisor to NHS England's Targeted Lung Health Check Programme. I am also a Co-Investigator on the Yorkshire Enhanced Smoking Cessation Study (YESS), the PEARL study (understanding diagnostic experiences of lung cancer patients with no smoking history), as well as studies developing an implementation toolkit for smoking cessation provision in lung cancer screening and testing a radiographer-led intervention,
I actively collaborate with patients and the public in designing, carrying out, and disseminating research, as well as academics, researchers and healthcare professionals nationally and internationally, including University College London, University of Leeds, Cardiff University, University of Nottingham, University of Pennsylvania, University of Glasgow, the National Cancer Institute and the American Thoracic Society. In collaboration with colleagues at KCL and UCL, I co-convene a Cancer Behavioural Science webinar series badged under the CRUK City of London Centre and the UKSBM's special interest group.
Research
Research Interests:
My goal is to use Health Psychology and Behavioural Science to improve engagement with the cancer control agenda and reduce inequalities in cancer mortality.
My research interests primarily concern the psychological and behavioural aspects of early detection of cancer, and how to understand and intervene to improve the equity, acceptability, implementation, and impact of population-level detection strategies. Much of my work is focussed in lung cancer screening with an applied intervention focus, although I am expanding these themes to other types of cancer of unmet need. In response to the COVID-19 pandemic, I am also leading work to understand the impact of virtual attendance on the effectiveness and quality of cancer multidisciplinary team meetings.
Cross-cutting themes of work within my behavioural science research group include,
socioeconomic and smoking-related inequalities in uptake of cancer screening,
surveillance of abnormal findings among individuals at high risk of cancer,
informed and shared decision-making among lower literacy participants,
communication of risk-based eligibility (including behavioural risk factors),
the psychological and behavioural impact of cancer screening,
cancer screening as an opportunity for supporting smoking cessation and other types of health behaviour change,
the effectiveness and quality of virtual cancer multi-disciplinary team meetings.
Publications
Quaife SL, Waller J, Dickson JL, Brain KE, Kurtidu C, McCabe J, Hackshaw A, Duffy SW, Janes SM. Psychological targets for lung cancer screening uptake: a prospective longitudinal cohort study. Journal of Thoracic Oncology 2021; Epub ahead of print.
Quaife SL, Ruparel M, Dickson JL, Beeken RJ, McEwen A, Baldwin DR, Bhowmik A, Navani N, Sennett K, Duffy SW, Wardle J, Waller J, Janes SM. Lung Screen Uptake Trial (LSUT): Randomised controlled trial testing targeted invitation materials. American Journal of Respiratory and Critical Care Medicine 2020; 201: 965-975.
Wiener RS, Barker AM, Carter-Harris L et al.

(2022)

,

Stakeholder Research Priorities to Promote Implementation of Shared Decision-Making for Lung Cancer Screening: An American Thoracic Society and Veterans Affairs Health Services Research and Development Statement.

$nameOfConference

Katsampouris E, Kotti T, Ruparel M et al.

(2022)

,

Rates of acceptance between opt-out vs opt-in smoking cessation referral strategies among current smokers attending a lung health check offering lung cancer screening

20th British Thoracic Oncology Group Annual Conference 2022

Quaife SL

(2022)

,

Behavioral Science Behind Lung Cancer Screening

$nameOfConference

Quaife SL, Brain KE, Stevens C et al.

(2022)

,

Development and psychometric testing of the self-regulatory questionnaire for lung cancer screening (SRQ-LCS)

$nameOfConference

Tammemägi MC, Ruparel M, Tremblay A et al.

(2022)

,

USPSTF2013 versus PLCOm2012 lung cancer screening eligibility criteria (International Lung Screening Trial): interim analysis of a prospective cohort study

$nameOfConference

Jallow M, Bonfield S, Kurtidu C et al.

(2021)

,

Decision Support Tools for Low-Dose CT Scan Lung Cancer Screening: A Scoping Review of Information Content, Format, and Presentation Methods.

$nameOfConference

Quaife SL, Waller J, Dickson JL et al.

(2021)

,

Psychological Targets for Lung Cancer Screening Uptake: A Prospective Longitudinal Cohort Study

$nameOfConference

Balata H, Ruparel M, O'Dowd E et al.

(2021)

,

Analysis of the baseline performance of five UK lung cancer screening programmes

$nameOfConference

Quaife S, Dickson JL, Brain KE et al.

(2021)

,

Psychological Correlates of Lung Cancer Screening Uptake: Baseline Data from a Prospective Screening Uptake Behaviour Cohort Study

$nameOfConference

Laake JP, Vulkan D, Quaife SL et al.

(2021)

,

Targeted encouragement of GP consultations for possible cancer symptoms: a randomised controlled trial

$nameOfConference

Quaife SL, Janes SM, Brain KE

(2021)

,

The person behind the nodule: a narrative review of the psychological impact of lung cancer screening

$nameOfConference

Sarma EA, Quaife SL, Rendle KA et al.

(2021)

,

Negative cancer beliefs: Socioeconomic differences from the awareness and beliefs about cancer survey

$nameOfConference

Baldwin DR, Brain K, Quaife S

(2021)

,

Participation in lung cancer screening.

$nameOfConference

Dickson J, Quaife S, Horst C et al.

(2021)

,

P18 The SUMMIT study: uptake from re-invitation

Lung cancer: treatment options and care pathways

van Os S, Syversen A, Whitaker KL et al.

(2021)

,

Lung cancer symptom appraisal, help-seeking and diagnosis – rapid systematic review of differences between patients with and without a smoking history

$nameOfConference

Kummer S, Waller J, Ruparel M et al.

(2020)

,

Psychological outcomes of low-dose CT lung cancer screening in a multisite demonstration screening pilot: The lung screen uptake trial (LSUT)

$nameOfConference

Stearns S, Quaife SL, Forster A

(2020)

,

Examining facilitators of HPV vaccination uptake in men who have sex with men: A cross-sectional survey design

$nameOfConference

Quaife SL, Ruparel M, Dickson JL et al.

(2020)

,

Reply to wilson

$nameOfConference

Ruparel M, Quaife SL, Dickson JL et al.

(2020)

,

Lung Screen Uptake Trial: Results from a single lung cancer screening round

$nameOfConference

Murray RL, Brain K, Britton J et al.

(2020)

,

Yorkshire Enhanced Stop Smoking (YESS) study: A protocol for a randomised controlled trial to evaluate the effect of adding a personalised smoking cessation intervention to a lung cancer screening programme

$nameOfConference

Crosbie PA, Gabe R, Simmonds I et al.

(2020)

,

Yorkshire Lung Screening Trial (YLST): protocol for a randomised controlled trial to evaluate invitation to community-based low-dose CT screening for lung cancer versus usual care in a targeted population at risk

$nameOfConference

Ruparel M, Quaife SL, Dickson JL et al.

(2020)

,

Prevalence, symptom burden, and underdiagnosis of chronic obstructive pulmonary disease in a lung cancer screening cohort

$nameOfConference

Martinez SA, Quaife SL, Hasan A et al.

(2020)

,

Contingency management for smoking cessation among individuals with type 2 diabetes: Protocol for a multi-center randomized controlled feasibility trial

$nameOfConference

Kummer S, Waller J, Ruparel M et al.

(2020)

,

Mapping the spectrum of psychological and behavioural responses to low-dose CT lung cancer screening offered within a Lung Health Check

$nameOfConference

Ghimire B, Maroni R, Vulkan D et al.

(2020)

,

Erratum to "Evaluation of a health service adopting proactive approach to reduce high risk of lung cancer: The Liverpool Healthy Lung Programme" (Lung Cancer (2019) 134 (66–71), (S0169500219304702), (10.1016/j.lungcan.2019.05.026))

$nameOfConference

Quaife SL, Ruparel M, Dickson JL et al.

(2020)

,

Lung screen uptake trial (LSUT): Randomized controlled clinical trial testing targeted invitation materials

$nameOfConference

Dickson J, Quaife S, Horst C et al.

(2020)

,

The SUMMIT study: invitation strategy and screening uptake of the first 36,680 invited

$nameOfConference

Ruparel M, Quaife SL, Dickson JL et al.

(2019)

,

Evaluation of cardiovascular risk in a lung cancer screening cohort

$nameOfConference

Hall H, Ruparel M, Quaife S et al.

(2019)

,

P78 The role of computer-assisted radiographer reporting in lung cancer screening programmes

Lung cancer diagnostics: challenges and solutions

Lee R, Nair A, Stacey C et al.

(2019)

,

S21 Developing NHS england's national targeted lung health check pilot

An update in screening for lung cancer

Janes S, Dickson J, Devaraj A et al.

(2019)

,

P1.11-19 Trial in Progress: Cancer Screening Study With or Without Low Dose Lung CT to Validate a Multi-Cancer Early Detection Blood Test

$nameOfConference

Robbins H, Callister M, Sasieni P et al.

(2019)

,

P2.11-07 Benefits and Harms of Contemporary Lung Cancer Screening: An Infographic to Support Public and Patient Education

$nameOfConference

Robbins HA, Callister M, Sasieni P et al.

(2019)

,

Benefits and harms in the National Lung Screening Trial: expected outcomes with a modern management protocol

$nameOfConference

Ghimire B, Maroni R, Vulkan D et al.

(2019)

,

Evaluation of a health service adopting proactive approach to reduce high risk of lung cancer: The Liverpool Healthy Lung Programme

$nameOfConference

Rendle KA, Sarma EA, Quaife SL et al.

(2019)

,

Cancer Symptom Recognition and Anticipated Delays in Seeking Care Among U.S. Adults

$nameOfConference

Ruparel M, Quaife SL, Ghimire B et al.

(2019)

,

Impact of a Lung Cancer Screening Information Film on Informed Decision-making: A Randomized Trial.

$nameOfConference

Ruparel M, Quaife SL, Dickson JL et al.

(2019)

,

Is Lung Cancer Screening an Opportunity to Reduce Cardiovascular Mortality?

D19. LUNG CANCER SCREENING: NOVEL INSIGHTS ON PATIENT SELECTION AND OUTCOMES

Ruparel M, Quaife SL, Dickson JL et al.

(2019)

,

Prevalence, Symptom Burden and Under-Diagnosis of COPD in a Lung Cancer Screening Cohort

C30. LUNG CANCER SCREENING: LESSONS FROM THE FRONT-LINE

Quaife S, Ruparel M, Dickson J et al.

(2019)

,

THE LUNG SCREEN UPTAKE TRIAL (LSUT): TESTING TARGETED INVITATION MATERIALS TO OPTIMISE INFORMED UPTAKE AMONG HIGH-RISK GROUPS

$nameOfConference

Stevens C, Smith SG, Quaife SL et al.

(2019)

,

Interest in lifestyle advice at lung cancer screening: Determinants and preferences

$nameOfConference

Ruparel M, Quaife S, Baldwin D et al.

(2019)

,

Defining the information needs of lung cancer screening participants: a qualitative study.

$nameOfConference

Horst C, Ruparel M, Dickson J et al.

(2019)

,

Optimising nodule management with data from the Lung Screen Uptake Trial

$nameOfConference

Kummer S, Waller J, Ruparel M et al.

(2019)

,

Psychological impact of low-dose CT screening in a 'real-world' demonstration lung cancer screening pilot

$nameOfConference

Ruparel M, Dickson J, Quaife S et al.

(2019)

,

Results from a prevalence round of LDCT screening for lung cancer in the Lung Screen Uptake Trial

$nameOfConference

Kummer S, Waller J, Ruparel M et al.

(2019)

,

Understanding patients' psychological responses to low-dose CT lung cancer screening to inform the development of a training resource for nurses

$nameOfConference

Ruparel M, Quaife S, Baldwin D et al.

(2018)

,

A Focus Group and Interview Study to Explore the Information-Needs of Lung Cancer Screening Participants

$nameOfConference

McCutchan G, Brain K, Quaife S et al.

(2018)

,

DEVELOPMENT OF PERSONALISED RISK INFORMATION TO PROMOTE SMOKING CESSATION IN A LUNG CANCER SCREENING CONTEXT

$nameOfConference

Ruparel M, Quaife S, Ghimire B et al.

(2018)

,

Impact of an Information-Film to Promote Informed Decision-Making in Individuals Taking Part in a Lung Cancer Screening Demonstration Pilot

$nameOfConference

Tammemägi M, Myers R, Ruparel M et al.

(2018)

,

MA20.01 Lung Cancer Screenee Selection by USPSTF versus PLCOm2012 Criteria – Preliminary ILST Findings

$nameOfConference

Ruparel M, Quaife S, Ghimire B et al.

(2018)

,

P2.11-29 Impact of an Information-Film to Promote Informed Decision-Making in Individuals Taking Part in a Lung Cancer Screening Demonstration Pilot

$nameOfConference

Mikolasch T, Ruparel* M, Dickson J et al.

(2018)

,

Interstital lung disease rates and risk factors in a UK lung cancer screening trial

Idiopathic interstitial pneumonias

Quaife SL, Vrinten C, Ruparel M et al.

(2018)

,

Smokers' interest in a lung cancer screening programme: A national survey in England

$nameOfConference

Pedersen AF, Forbes L, Brain K et al.

(2018)

,

Negative cancer beliefs, recognition of cancer symptoms and anticipated time to help-seeking: An international cancer benchmarking partnership (ICBP) study

$nameOfConference

Stevens C, Quaife S, Smith S et al.

(2018)

,

INTEREST IN LIFESTYLE ADVICE AT LUNG CANCER SCREENING: DETERMINANTS AND PREFERENCES

$nameOfConference

Quaife S, Waller J, Stevens C et al.

(2018)

,

SOCIODEMOGRAPHIC VARIATION IN A NOVEL BEHAVIOURAL RISK FACTOR INDEX FOR CANCER

$nameOfConference

Ruparel M, Quaife S, Dickson J et al.

(2018)

,

126 Impact of an information-film to promote informed decision-making in individuals taking part in a lung cancer screening demonstration pilot

$nameOfConference

Quaife SL, Waller J, von Wagner C et al.

(2018)

,

Cancer worries and uptake of breast, cervical, and colorectal cancer screening: A population-based survey in England

$nameOfConference

Ruparel M, Quaife S, Dickson J et al.

(2018)

,

Impact of an information-film to promote informed decision-making in individuals taking part in a lung cancer screening demonstration pilot

$nameOfConference

Ruparel M, Quaife S, Dickson J et al.

(2017)

,

S11 Identification and attendance of a high-risk cohort in a lung cancer screening demonstration pilot

Lung cancer screening has arrived

Ruparel M, Dickson J, Quaife S et al.

(2017)

,

S14 Lung cancer risk profiles and eligibility of attendees in a lung cancer screening demonstration pilot

Lung cancer screening has arrived

Quaife SL, Waller J, von Wagner C et al.

(2017)

,

Cancer worries and uptake of screening for breast, cervical, and colorectal cancer: a population-based survey in England

$nameOfConference

Myers R, Ruparel M, Taghizadeh N et al.

(2017)

,

Optimal Selection Criteria for LDCT Lung Cancer Screening

$nameOfConference

Myers R, Ruparel M, Taghizadeh N et al.

(2017)

,

P2.13-011 Optimal Selection Criteria for LDCT Lung Cancer Screening

$nameOfConference

Donnelly C, Quaife S, Forbes L et al.

(2017)

,

Do perceived barriers to clinical presentation affect anticipated time to presenting with cancer symptoms: an ICBP study.

$nameOfConference

Quaife SL, Marlow LAV, McEwen A et al.

(2017)

,

Attitudes towards lung cancer screening in socioeconomically deprived and heavy smoking communities: informing screening communication

$nameOfConference

Horst C, Ruparel M, Quaife S et al.

(2016)

,

S130 The prevalence of undiagnosed copd on spirometry and emphysema on low-dose ct scans in a lung cancer screening demonstration pilot: a teachable moment?

$nameOfConference

Quaife SL, Janes SM

(2016)

,

Lung cancer screening: Improving understanding of the psychological impact

$nameOfConference

Rendle K, Quaife S, Suls J et al.

(2016)

,

CANCER SYMPTOM RECOGNITION AND ANTICIPATED DELAY IN HELP-SEEKING IN A POPULATION SAMPLE OF US ADULTS

$nameOfConference

Quaife SL, Ruparel M, Beeken RJ et al.

(publicationYear)

,

The Lung Screen Uptake Trial (LSUT): protocol for a randomised controlled demonstration lung cancer screening pilot testing a targeted invitation strategy for high risk and 'hard-to-reach' patients.

$nameOfConference

Ruparel M, Quaife SL, Navani N et al.

(2016)

,

Pulmonary nodules and CT screening: The past, present and future

$nameOfConference

Vrinten C, Ghanouni A, Quaife S et al.

(2016)

,

DECISIONAL PREFERENCES FOR CANCER SCREENING AMONG OLDER ADULTS IN THE UK

$nameOfConference

Quaife S, McEwen A, Vrinten C et al.

(2016)

,

SMOKERS' INTEREST IN A NATIONAL LUNG CANCER SCREENING PROGRAMME

$nameOfConference

Quaife SL, Mcewen A, Janes SM et al.

(2015)

,

Smoking is associated with pessimistic and avoidant beliefs about cancer: Results from the International Cancer Benchmarking Partnership

$nameOfConference

Quaife SL, Winstanley K, Robb KA et al.

(2015)

,

Socioeconomic inequalities in attitudes towards cancer: An international cancer benchmarking partnership study

$nameOfConference

Quaife SL, Marlow LA, McEwen A et al.

(2015)

,

ATTITUDES TOWARDS LUNG CANCER SCREENING AMONG HIGH-RISK AND HARD-TO-REACH COMMUNITIES

$nameOfConference

Quaife SL, McEwen A, Janes SM et al.

(2015)

,

SMOKERS' PESSIMISM ABOUT CANCER OUTCOMES AND EARLY DIAGNOSIS: A POPULATION-BASED STUDY OF UK ADULTS

$nameOfConference

Quaife SL, McEwen A, Janes SM et al.

(2014)

,

Attitudes towards lung cancer screening within socioeconomically deprived and heavy smoking communities: a qualitative study

$nameOfConference

Quaife S, Robb K, Simon A et al.

(2014)

,

FEAR OR HOPE: ATTITUDES TO CANCER AMONG OLDER ADULTS IN THE UK

$nameOfConference

Quaife S, Simon A, Wardle J

(2014)

,

RECOGNITION OF CANCER WARNING SIGNS AND ANTICIPATED HELP-SEEKING

$nameOfConference

Quaife SL, Forbes LJL, Ramirez AJ et al.

(2014)

,

Recognition of cancer warning signs and anticipated delay in help-seeking in a population sample of adults in the UK

$nameOfConference
Supervision
Panos Alexandris, Barts Charity, Risk assessment of screen-detected lung nodules, Began September 2021
Stefanie Bonfield, Barts Charity, Understanding public preferences for cancer detection test modalities to improve equitable participation, Begins January 2022