Mrs Angeliki Bolou, BSc MSc PgCert (Higher Ed) FHEA PhDc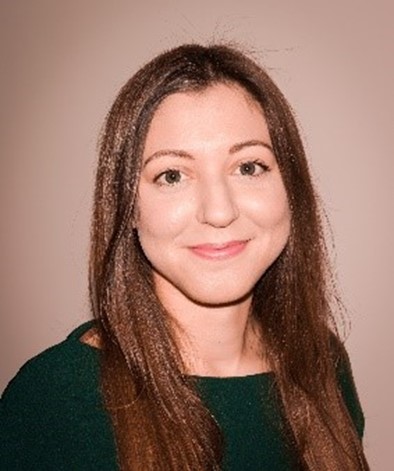 PhD Student & Senior Lecturer in Midwifery, University of Greenwich
Centre: Centre for Public Health & Policy
Email: angeliki.bolou@qmul.ac.uk
Profile
I am a Senior Lecturer in Midwifery at University of Greenwich (UoG) and have an honorary contract as a research midwife with Barts Health NHS trust. I graduated midwifery in Greece and have practised as a midwife in three different countries including Greece, Finland, and the UK. I am a course leader for the following courses: Obstetric emergencies and Research and Evidence for Professional Practice. I supervise undergraduate and postgraduate students on their dissertations.
I hold an MSc in Reproductive Science and Women's Health from University College London and a Postgraduate Certificate in Teaching in Higher Education by UoG. I won the British Journal of Midwifery (BJM) Practice Award in 2018 for my contribution to midwifery education, along with other three of my colleagues from UoG. My previous roles were: Senior Research Midwife (Band 7), Diabetes Specialist Midwife, Lead Midwife for the Anti-D clinic, Senior Midwife.
I am interested in diabetes and nutrition in pregnancy and the postnatal period, as well as how it can affect the mother and the developing foetus. I have worked in the GIFTS study at QMUL as a research midwife and am currently a PhD student, completing the write-up of my thesis titled "Gestational Diabetes and prevention of Type 2 Diabetes in postnatal period".
Previously, I worked as a diabetes specialist midwife at Royal London Hospital, which instigated my interest to investigate postnatal lifestyle interventions to prevent the development of Type 2 diabetes in mothers, who were diagnosed with gestational diabetes in pregnancy.
Research
Research Interests:
Diabetes
Type 2 Diabetes
Nutrition
Obstetrics
Midwifery
Postnatal interventions for diabetes prevention
Metabolic Medicine