Scientists discover more than 200 genetic factors causing heart arrhythmias
21 May 2020
Hundreds of new links have been found between people's DNA and the heart's electrical activity, according to a study of almost 300,000 people led by researchers at Queen Mary University of London and the Broad Institute of MIT and Harvard.
Thyroid function affects the risk of stroke via atrial fibrillation: a Mendelian Randomization study
14 May 2020
In a new study published in the Journal of Clinical Endocrinology & Metabolism researchers investigate whether genetically determined variation in normal-range thyroid function is causally associated with the risk of stroke and Coronary Artery Disease, and then interrogated via which pathways any confirmed relations may be mediated.
Discovery of New Genes Modulating the Tpe Interval: an Electrocardiographic risk marker for Sudden Cardiac Death
7 May 2020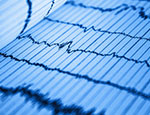 Thirty-eight new gene regions that influence the Tpe interval, an electrocardiographic marker associated with susceptibility to malignant ventricular arrhythmias and sudden cardiac death, have been discovered in the largest genetic study to date.
Predicted Benign and Synonymous variants in VYP11A1 Cause Primary Adrenal Insufficiency Through Missplicing
1 May 2020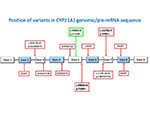 A joint international study led by researchers at QMUL explores how variants that might be overlooked in standard analyses can be pathogenic when combined with much rarer disruptive changes.
The uncertainties in modelling the COVID-19 pandemic
1 May 2020
Dr Deepti Gurdasani from Queen Mary's William Harvey Research Institute and Hisham Ziauddeen from University of Cambridge are co-authors of a correspondence piece in The Lancet Global Health which suggests there were limitations in some assumptions used in the COVID-19 pandemic models forming part of the scientific evidence considered by the UK Government. In this blog post, they explain the importance of real-world evidence being used alongside modelling to develop public health responses.
Researchers use magnetism to keep drugs at disease sites
29 April 2020
New research from Queen Mary University of London suggests that a novel magnetism-based drug delivery approach could help ensure drugs are not removed from where they are needed in the body.
Inside the lab testing thousands of NHS samples for COVID-19
28 April 2020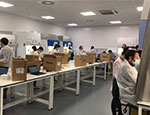 Queen Mary University of London has been providing support to the UK Lighthouse Labs Network – the national COVID-19 diagnostic lab network. As well as donating a number of laboratory machines, a team of research staff have been seconded to help test thousands of samples from NHS workers every day.
Dr Neil Dufton, Lecturer in Inflammatory Sciences at Queen Mary's William Harvey Research Institute, has been volunteering at one of the Lighthouse Labs in Milton Keynes and shares his experiences in this blog post.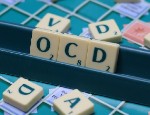 Antibodies could provide new treatment for OCD
21 April 2020
Mental health conditions such as obsessive compulsive disorder could be treated in a new way using drugs that target the immune system, research suggests.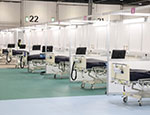 Queen Mary and Barts Health launch Covid-19 research programme
20 April 2020
Queen Mary University of London and Barts Health NHS Trust, as part of their Barts Life Sciences initiative, have begun a new programme of Covid-19 research across Barts Health hospitals, including NHS Nightingale Hospital London.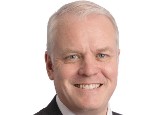 Queen Mary professor to lead new NHS Nightingale Hospital
8 April 2020
Charles Knight, Professor of Cardiology at Queen Mary University of London and Consultant Cardiologist at Barts Health NHS Trust, has been announced as the Chief Executive of the new NHS Nightingale Hospital London.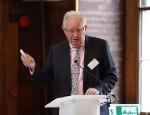 QMUL hosts Precision Medicine Leadership event showcasing developments from academia and industry
8 April 2020

On 5th March 2020, Queen Mary University of London hosted a successful Precision Medicine Leadership event at St Bartholomew's Great Hall. The event, run in partnership with One Nucleus & Cerba Research, explored new developments in the field of Precision Medicine as well as opportunities for academic/industrial collaboration.
New paper: Sestrins induce natural killer function in senescent-like CD8+ T Cells
7 April 2020
In a new joint study, published in Nature Immunology, researchers have found that 'aged' T cells are not a defective end-stage population but are reprogrammed to recognize and kill NK receptors, a process regulated by sestrins.
Diabetes drug reduces complications of long-term steroid therapy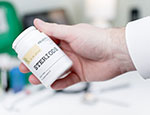 26 February 2020
A drug used to treat type 2 diabetes could offer a simple and cheap solution to reduce dangerous side effects of steroid treatment, new research from Queen Mary University of London suggests.
World first in AI helps predict heart attacks and stroke
14 February 2020
Artificial intelligence has been used for the first time to instantly and accurately measure blood flow, in a new study involving researchers from Queen Mary University of London.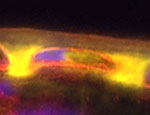 International team delivers research breakthrough for leading cause of blindness
7 February 2020
Researchers have identified a new protein linked to age-related macular degeneration (AMD) that could offer new hope for the diagnosis and treatment of the disease, which affects over 1.5 million people in the UK alone.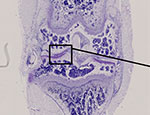 QMUL study identifies a distinct way to control joint inflammation and arthritis
6 February 2020
In a new study, published in the journal Nature Communications, researchers from Barts and The London School of Medicine and Dentistry at Queen Mary University of London observe that the promotion of synovial fibroblast senescence activates tissue protective mechanisms in the arthritic joint.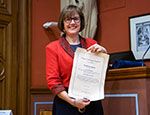 QMUL Professor in Endocrinology elected to the Hungarian Academy of Medical Sciences
5 February 2020
Professor Márta Korbonits from the William Harvey Research Institute at Queen Mary University of London has been elected to the Hungarian Academy of Medical Sciences.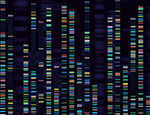 Pinpointing rare disease mutations
31 January 2020
A new study from Queen Mary University of London and EMBL's European Bioinformatics Institute has uncovered the genes essential for supporting life, which could help researchers to identify mutations responsible for rare childhood diseases.
Researchers identify possible link between cannabis use and structural changes to heart
19 December 2019
Regular cannabis use could affect the structure and function of the heart, research led by Queen Mary University of London suggests.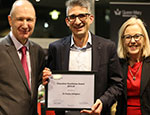 Success for the WHRI at the Queen Mary Education Excellence Awards and President and Principal's Prize
13 December 2019
We are pleased to announce that Dr Parjam Zolfaghari, Professor Nick Goulding and Dr Martin Carrier from Queen Mary's William Harvey Research Institute (WHRI) were one of several winners at the Queen Mary Education Excellence Award and President and Principal's Prizes for 2019/20.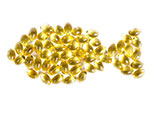 Researchers look behind the biological curtain on how fish oil might fight inflammatory disease
13 December 2019
The debate about the potential for exploiting omega-3 fatty acids to improve health has raged for years.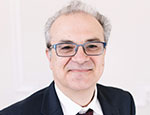 Cardiovascular Genomics Professor among most highly cited researchers
26 November 2019
The William Harvey Research Institute is proud to announce that Panos Deloukas, Professor of Cardiovascular Genomics, has been named in the top 0.1% of the world's most influential researchers.
WHRI Emeritus Professor awarded Faculty of Intensive Care Gold Medal
8 November 2019
Professor Charles Hinds recognised for his exceptional contribution to intensive care medicine.