Main contact: Director of Graduate Studies for Film, Dr Alasdair King: email - film-phd-admit@qmul.ac.uk
Fully-funded AHRC Research Studentship - QMUL and the BFI
The Film Department at Queen Mary University of London and the British Film Institute are pleased to announce the availability of a fully funded Collaborative Doctoral Studentship on British Film Stardom and British Identity from October 2020 under the AHRC's Collaborative Doctoral Partnership Scheme. The PhD project will be jointly supervised by Dr Lucy Bolton, Reader in Film Studies at QMUL, and Dr Claire Smith at the BFI. Application deadline 1 June 2020. To find out more , read the details here: AHRC_FIlm_BFI_Studentship [PDF 235KB]
Research Areas
Research in Film at QMUL is organised into four main areas, the Centre for Film and Ethics, Film Cultures, Film Philosophy, and Film Practice. We are always interested in receiving applications from highly qualified prospective PhD students wishing to work with us in these general research areas.
The department has particular strengths in: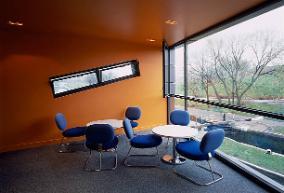 European Cinema; British Cinema; World Cinemas; Film Stars; Performance Theory; Ethics and Continental Philosophy; Film Archaeology; Animal Studies; Eco-cinema; Iconic Images of Political Violence; War in Historical and Contemporary Frames; Cine-museology; Neoliberalism, Globalisation and Finance on Screen; Film Practice; Documentary Film; Artists' Moving Image.
Our current and recently completed PhD projects:
Apply online