QMUL's Doctoral College is a diverse and vibrant community of over 1,200 postgraduate students and research associates – each undertaking up-to-the-minute research across a wide range of academic disciplines.
Our PhD students tells us about studying for a PhD at QMUL: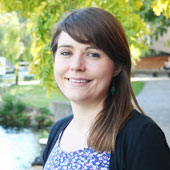 Thesis title:
'Citizenship, politics and place: Polish migrants in Northern Ireland'
What made you want to do a PhD?
I had always enjoyed the process of doing research and decided that a PhD would give me the opportunity to explore my interests in more depth.
Why did you choose to study at QMUL?
Expert supervision available in my area of interest, and the reputation of the department for producing excellent research in a friendly and supportive environment.
What are your favourite things about doing a PhD?
I have really enjoyed having the freedom to pursue my own academic interests and to connect with other people who share these.
Can you summarise your thesis in a sentence?
My thesis focuses on the civic and political participation of Polish migrants in Northern Ireland and their continuing links with politics and civil society in Poland.
Could you describe a typical day as a research student?
Aside from the obvious focus on reading and writing, my days have been quite varied. I have been out interviewing participants or attending community events, participating in academic conferences or helping to teach undergraduates. I've also had the opportunity to carry out an internship at the Department for Communities and Local Government during my PhD, which has helped me to make connections between my research area and its relevance for policy.
What has been your most exciting research experience to date?
There have been many, but I really enjoyed my experience as a visiting researcher at the University of Warsaw. A grant from the ESRC enabled me to visit the Centre of Migration Research in order to present my work and receive feedback from experts in my field.
Are you enjoying living and studying in London?
London is a fantastic place to do a PhD. There are always plenty of interesting talks and events taking place and the city itself is a rich source of inspiration for a human geographer. When taking time out from research, you are never short of cultural events to attend or museums to visit. I've particularly enjoyed being based in East London, one of the most diverse and exciting parts of the city.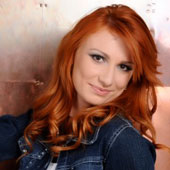 Thesis title:
'Investigation of chemotaxis in modulating smart behaviour in synthetic bone graft substitute materials'
What made you want to do a PhD?
I find the academic environment intellectually stimulating, I feel deeply passionate about research and experience a sense of excitement when working on a project.
What are your favourite things about doing a PhD?
Being a part of cutting edge research, overcoming challenges, mixture of lab and office work and of course the flexibility of working hours.
Can you summarise your thesis in a sentence?
Understanding the effects of synthetic bone graft substitute materials on recruitment of bone stem cells in the process of bone repair.
Could you describe a typical day as a research student?
I treat my PhD as a job. I am in my first year and haven't fully started running experiments yet. I normally come in at 9am and start my day by reading a paper or doing admin work, unless I need to be in a lab. Then I check my emails and have lunch. I spend the afternoon either in the lab or writing my literature review. I also attend journal club sessions and meet my supervisor on a weekly basis. QMUL organise a number of very useful courses that are free for PhD students to attend which I find very helpful.
What has been your most exciting research experience to date?
Most of my research has been in reading available literature and the most exciting discovery I made was that the concept of mesenchymal stem cells that has been around for the past 40 years may be misleading and should be revisited by the scientific community following convincing experimental data.
Are you enjoying living and studying in London?
Moving to London was the best decision I made. Although living costs are much higher, the range of intellectual, social and other activities available here are limitless. The amount of websites and apps that offer discounted prices is astonishing, not to mention continuous deals offered by universities, all of which make living in London very affordable.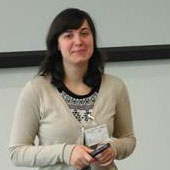 Thesis title:
'The evaluation of creative ideas'
What made you want to do a PhD?
I have been always interested in how people think; specifically, how they build new ideas to solve the problems they could not solve before. This question led me to study insightful problem solving. I studied what mental processes bring an abrupt discovery after a long quest for the solution, and what aspects of the process can be manipulated to get an advantage. Investigating one component of the creative cognition shed light on the necessity of extending the scope of research. Thus I turned to creativity because I was always fascinated by the human ability to continuously exceed the boundaries of current knowledge and wanted to learn more about the process.
What are your favourite things about doing a PhD?
I love the intellectual challenge of doing research – to get to the edge of knowledge and answer questions no one has answered before. I think such a position comes with a lot of freedom, one certainly has to work a lot but then the work is to figure out things you are curious about and that is fun. Even if the process can be frustrating sometimes, it is a great feeling to finish an article and see a product emerging from your brainwork and persistence.
Can you summarise your thesis in a sentence?
I am exploring what cognitive processes are involved in creative idea evaluation, ie, what characteristics of information processing are related to creative evaluation abilities, how people make intuitive judgments of creativity, and what role motivation and confidence play by making judgments about creativity.
Could you describe a typical day as a research student?
The great thing about being a research student is that you don't really have a typical day! You have a lot of flexibility in your schedule, eg, I know people who only sit in the office during the afternoons or even such who work exclusively during the night! One needs to have some discipline to do the work and also to be able to stop working, since there are no check ins and outs at fixed hours. If you're efficient, you can take care of a lot of things during a single day. And even reading interesting articles from a comfy chair counts as work! Most of the time is spent with reading the literature and collecting as well as analysing data to answer open questions; research students also attend courses to learn new skills (eg, to be able to conduct their desired protocol) and meetings to discuss difficulties. Although writing articles from scratch can definitely be uncomfortable, the process itself is very inspiring, you can talk to your peers, discuss issues with experts of the field at a lab meeting or at a conference, or find your answers by yourself reading through a lot of sources.
What has been your most exciting research experience to date?
I was surprised to see the vast interest in my research expressed by people working in very different sectors. Everyone wants to know how to be creative, or how to be good at picking creative ideas but there is such little scientific knowledge at the field and so much misinformation hovering around, that a lot of housekeeping is necessary to be able to even start the quest for solutions. My most exciting discovery was that even experts are not really good at predicting how creative a product would prove to be in a spontaneously changing environment, thus right now my goal is to get more into this process and be able to make, even if very simple, recommendations based on basic research.
Are you enjoying living and studying in London?
Living in London is very stimulating, you have access to a large research network, can read any book in the British Library, can show up to very interesting talks and events, or even organize your own based your interests. Research hubs are really important in order to conduct research and London is one of the best places in Europe for that, with many institutions, facilities, and good funding opportunities. Life is about more than work, and in London I can find so many options to spend my leisure time with that that could account for a full-time job itself. Last but not least, it's a very easily accessible city, even if I'm living abroad, my loved ones can visit me often and I also have the world open to go and see.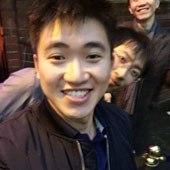 What are you researching at QMUL?
I started my PhD in Computer Science in the Risk Information Management (RIM) group at Queen Mary University of London in September 2015.
Can you describe your briefly academic background?
Coming from an interdisciplinary background – having received a Bachelors in Management from Jinan University and a Masters in Engineering from the University of Hong Kong – QMUL has supported me in the challenges that studying a new, though related and interesting, topic brings.
What are the best aspects of studying at QMUL?
Its diverse and experienced faculty, its learning environment and portfolio of academic resources, and its close collaborations with industry are all aspects which have aided my study.
Are you enjoying living and studying in London?
Studying and living in London is exciting and dynamic. The cultural diversity of England's capital – theatres, museums, sites of historic intrigue, its versatile architecture and its rainbow of events throughout the year – is perennially exciting and utterly unique. London is excellently connected for getting around the UK and Europe by various different transportation options.
Any final thoughts?
Studying at QMUL has already been a rewarding decision, and you too could land a research opportunity and discover a life of surprises opening up before you.