This information is for Queen Mary students wishing to study overseas. If you are overseas student interested in studying at Queen Mary, please visit our Arrivals page.
Studying Abroad is an excellent way to grow in confidence and broaden your outlook on life. You have the opportunity to experience a different education system, explore new cultures and languages, and to make friends from other parts of the world. There are two ways to incorporate time abroad into your Mathematical Sciences degree during your time at Queen Mary University of London:
Year Abroad degree programmes
Choosing to study one of our degree programmes that includes an additional year abroad allows you to spend part of your degree overseas at one of our partner universities. When you return to Queen Mary after your time abroad, you will have gained a new perspective on life for your final year and will be awarded the 'with Year Abroad' variant in your degree title, which will help you stand out to employers.
The structure of a Year Abroad degree looks like this:
Year 1 at Queen Mary
Year 2 at Queen Mary
Year 3 abroad at one our partner institutions
Year 4 at Queen Mary, completing your third year of study
MSci only: Year 5 at Queen Mary, completing fourth year of study
International Exchange Programme
We have partnerships with universities around the world enabling you to choose from the following list of countries, as part of the International Exchange Programme (specific partnerships for each degree programme may vary):
Australia
Canada
Hong Kong
Malaysia
New Zealand
Singapore
South Korea
USA
During your time abroad, you continue to be a Queen Mary student and have full access to support from the university to ensure your time abroad goes smoothly.
For more information on our Year Abroad programmes, including advice and guidance on how to make the most of your time overseas, you can visit the Global Opportunities page on the Queen Mary website.
Applying to a Year Abroad degree programme
You can choose one of our 4-year (5-year for MSci programmes) degree courses including a Year Abroad when you apply through UCAS. You can find the UCAS course codes for the Year Abroad variant of our programmes on our Degree Programmes page.
Students are invited to apply for either the 3 or 4-year BSc programme, with or without a Year Abroad (4 or 5-year for MSci). You will have the option to transfer into the Year Abroad programme (or vice versa) once you are studying with us, so long as you meet the academic progression requirements.
Students are expected to achieve at least 60% average in each of the first two years of study at Queen Mary to progress to the Year Abroad in the third year.
Summer Programmes
If you choose to study a 3-year degree programme, but would like the opportunity to go abroad for a shorter period of time, there are several initiatives that enable Queen Mary students to participate in overseas work or study. Visit the Summer Programmes section of the the Global Opportunities website for further details about how to get involved.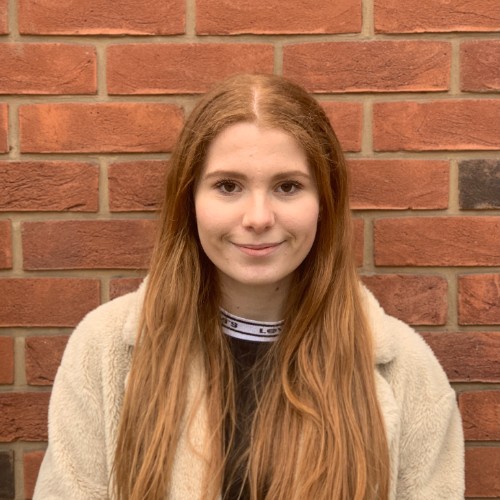 My advice is to reach out to people in your field while you're abroad. You can build your network to more than one country and there might be opportunities that you wouldn't have if you stayed in the UK.

— Anna Veldman, BSc Mathematics with a year abroad