Student story: Bheatriz Elsas
Bheatriz is a third-year medical student at Barts and The London. She is the youngest of six siblings and the first in her family to go to university outside of her native country.
Bheatriz Elsas, Hardship Bursary recipient 2018

Published: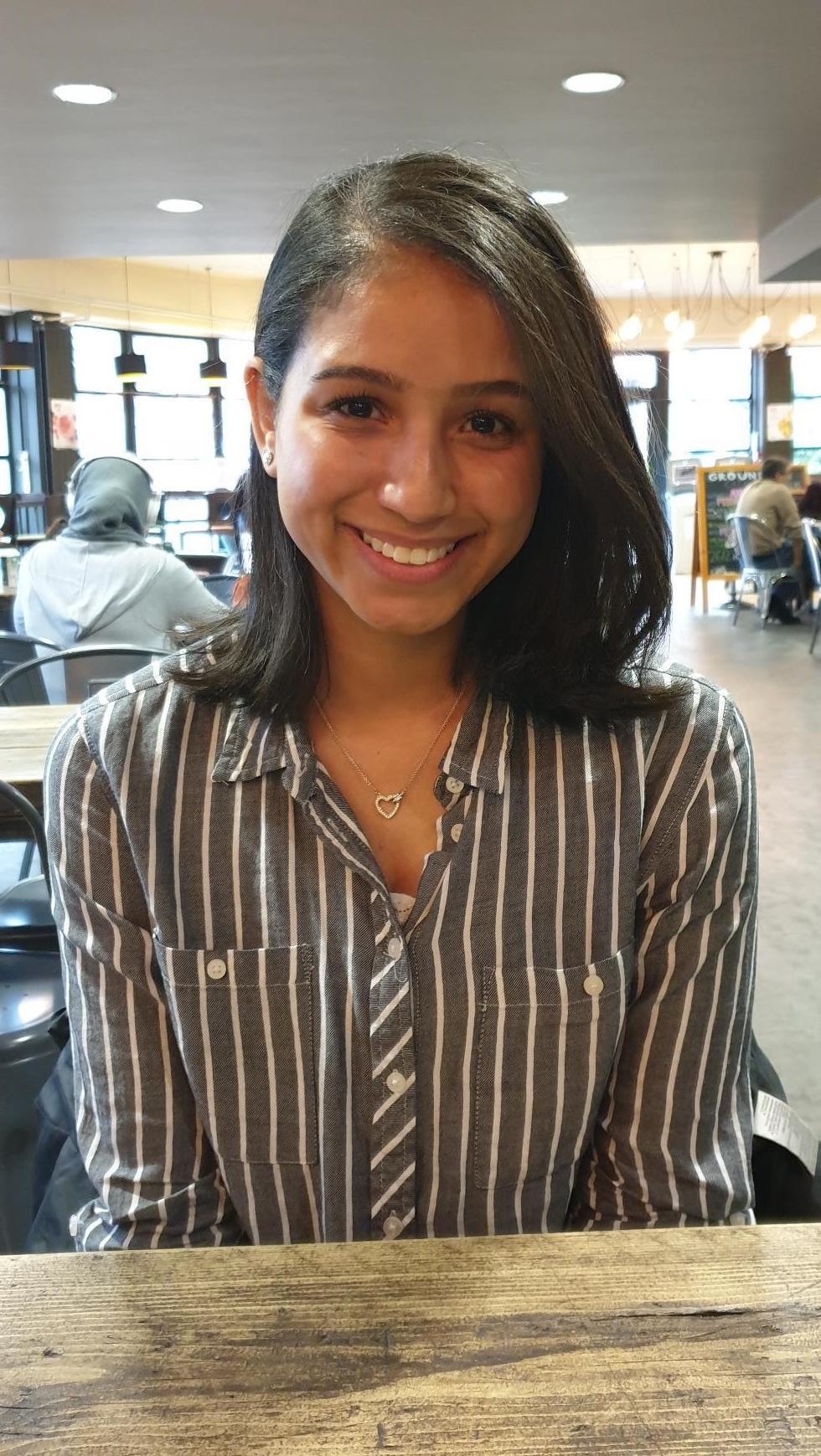 'I grew up in Rio de Janeiro, Brazil, with my family. I moved to London in 2014 and now live with my sister. I accepted my place to study at Barts and The London after completing my foundation year for medicine at St Andrews. Before joining, I visited the Whitechapel campus and was really impressed with what I saw – I really liked the hospital and the students I met.
'Studying medicine has been very challenging and exciting. I'm currently in my clinical year of my MBBS so I'm doing a placement at Homerton Hospital where I'll be working 9am-5pm for 9 weeks alongside studying for my final exams! Despite the busy schedule, I am really pleased to be studying in London because I have the opportunity to meet patients from diverse backgrounds and listen to their stories.
'I've been struggling with finances my whole university life and this almost stopped me from doing my clinical years. I live in west London so I commute to campus, which takes about an hour and a half, sometimes even longer depending on where I'm based for my placement. This means I have to pay for a monthly travel card, which isn't cheap. I work part-time at a bakery from 7am-4pm on the weekends. This isn't enough to cover the cost of my travel and course resources. Also, because I'm an international student it has been extremely difficult to qualify for extra funding and financial support to cover my tuition fees. It has been very hard on my family and me. Which is why I was so thrilled when I found out I'd been awarded a hardship bursary. It came at a time in my life where I felt really low so you can imagine how incredibly grateful I am. The award has contributed towards my tuition fees which have been a huge relief because I can stop worrying about my finances and focus on my studies.
'I think financial worries definitely weigh heavily on students especially if you're course is really long (I'll be in higher education for 7 years in total!) and you come from a low-income household. Students constantly worry about having enough money to cover rent, travel, living expenses, etc. This can all be very stressful and put a huge strain on our studies.
'After I qualify, I will train a further two years as a junior doctor. Following my postgraduate training, I want to get experience working in different fields of medicine. At the moment, I am open-minded about which medical field I want to specialise in.
'I am extremely grateful to the alumni who made my bursary possible. Without your support, my university experience would have been a more difficult one. I'm happy to know that there are past students who are willing to support us. Thank you again!