Donor story: Rosemary Rayner
Dr Rayner is a Barts and The London alumna. She studied Medicine at the Royal London Hospital Medical College and graduated in 1981. She is now a retired paediatrician.
Rosemary Rayner, The London Hospital Medical College, Class of 1981
Published:
"My interest in Paediatrics dates back to my attachment as a student at Queen Elizabeth Hospital in Hackney and the Royal London in 1980. I had just completed my pre-clinical in Cambridge but Addenbrokes Hospital had only just started to take on medical students. I knew I wanted to work in a bigger hospital with a wide variety of patients, so I chose to study at The London.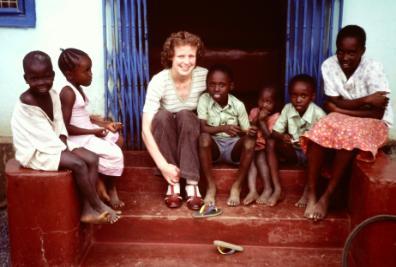 This photo was taken on Rosemary's elective in Kenya in 1980.
"During my years at The London, we did our obstetrics with Dr Wendy Savage, who believed in encouraging women to have a natural birth. We were able to live in and I remember being woken up at night to see live deliveries. It was such a memorable experience, it felt very special to be there when the babies were born.
"Whilst studying at The London, I was fortunate enough to receive financial support. I had the full maintenance grant and a scholarship, without which I would not have been able to study medicine. I also won the Appleton Cup and had a travel bursary in my penultimate year of study. I'm grateful for the support I had during my time studying and I believe students now should have the same opportunity also.
"I chose to support the Annual Fund because I want medicine to attract students from all backgrounds; not just families who can afford to provide financial support to their children while they study. I feel proud to be part of the support system that gives the opportunity to students to study without the burden of finances.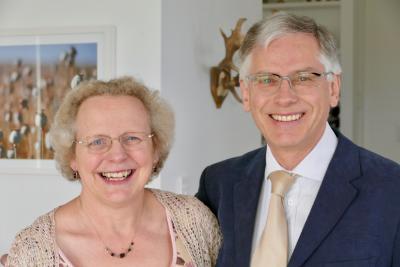 Rosemary Rayner with her husband Hugh
"Universities have changed a lot since I've been a student. I would say to medicine students - make sure you talk to as many patients as you can. Make the most of your time as a student, take every opportunity to experience different specialties before you decide what you're interested in. Don't spend all your time with books in the library. Talk to junior doctors and nurses, go to ward rounds and clinics."