Richard Saldanha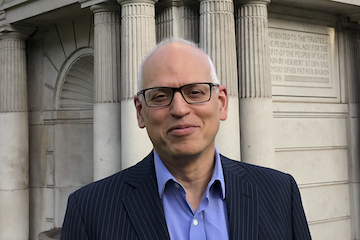 Visiting Lecturer
Email: r.saldanha@qmul.ac.uk
Profile
Dr Richard Saldanha is an expert in statistical machine learning and quantitative finance. He co-heads Oxquant, a management consulting business involved in AI/ML advisory work in finance and other knowledge industries.

Richard has worked in quantitative finance for over 25 years and has held senior roles in both asset management and investment banking at major institutions in the City of London. His experience includes risk management, direct trading and investments.

Richard holds a doctorate (DPhil) in Statistics from the University of Oxford. He is a Fellow and Chartered Statistician (CStat) of the Royal Statistical Society, a Member of the Institution of Engineering and Technology (MIET), and a Member of the Institute of Science and Technology (MIScT).
Selected Articles
Projects
Dr Saldanha has been involved in the AI for control problems project at The Alan Turing Institute since February 2020. This aims to develop RangL, a competition platform to accelerate progress in data-driven control problems. RangL represents a new model of collaboration between academia and industry. Through integration with OpenAI Gym, RangL offers a user-friendly environment to develop learning approaches to data-driven control problems. Anybody can propose a RangL challenge, compete in a challenge by designing a controller, or contribute an off-the-shelf AI controller for users to customize.
The platform assesses user submitted algorithms for specific tasks, helping the best classes of solution to emerge; a proven mechanism for realizing the potential of AI.
Research