Facilities and Resources
Located at the Mile End campus, the Graduate Centre is home to the School of Economics and Finance, providing excellent facilities and resources for students to enhance their learning experience. The seven-storey building features 7,700 square metres of teaching and learning space.
Teaching staff
Our faculty members are distinguished research economists and recognised experts in their fields, who publish in the profession's most influential journals and advise major institutions such as the Bank of England.
We have a well-established reputation for providing high quality teaching, with invaluable contributions from respected City practitioners and industry experts bringing practical insights into the classroom.
PC labs, software and databases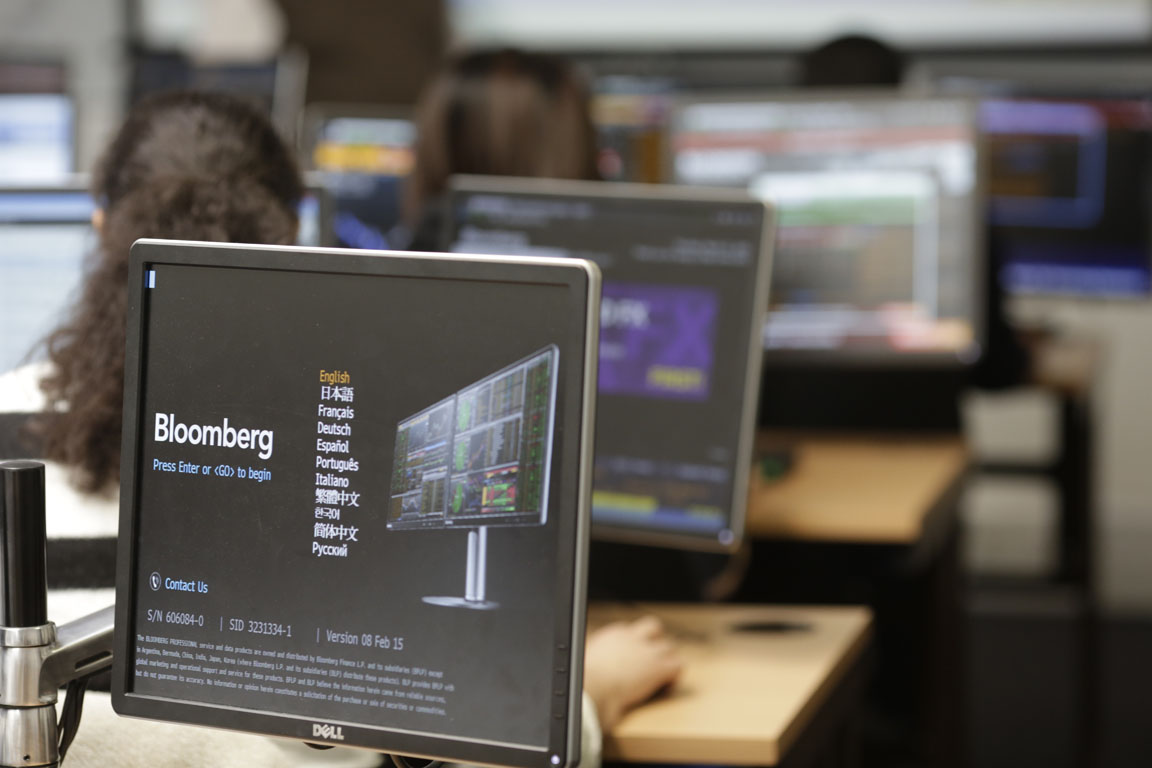 We provide access to the latest banking and financial industry software and subscribe to the major statistical databases and software packages, used by economists in finance or in government.
2 computers labs (GC301 and GC304) with a total of 76 PCs and a designated printing room on the 3rd floor of the Graduate Centre.
Queen Mary is one of a few UK Universities with a Trading & Behavioural Lab (GC301). There are 27 Bloomberg terminals in the Trading & Behavioural Lab and two in GC304.
A full range of economic and financial data is available through Wharton Research Data Services (WRDS) (including ComputStat and CRSP), Bloomberg, Global Financial Data, Macrobond, FT.com and The Economist.
A wide range of software packages are available in computer labs, including Stata, Scientific Workplace, ArcGIS, Mathematica and Matlab. Students can install these software packages on their own computers.
Student Support
You will be allocated an academic adviser during your stay at Queen Mary. The adviser will be available to discuss both academic and pastoral matters with you.
If you require any further advice, assistance or information throughout your studies, you can also contact our Postgraduate Programme Manager and Student Support Manager based in the School of Economics and Finance Administration Office. They will be happy to help.
Accommodation
We are the only university in central London offering a completely self-contained campus at our Mile End home. Students are able to live in award winning accommodation in our Student Village, whilst benefiting from the friendly campus atmosphere, close proximity to lectures, as well as the excitement of London life.