Dr Martin Welton, BA (Hons) and MPhil (Birmingham), PhD (Surrey)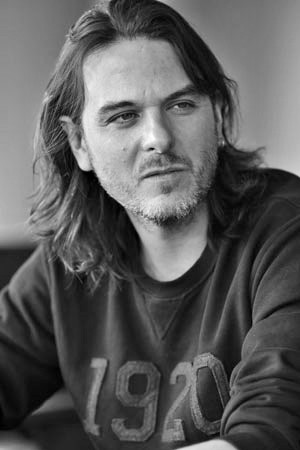 Reader in Theatre and Performance
Email: m.welton@qmul.ac.uk
Profile
I have worked at QMUL since 2002, shortly after receiving my PhD from the University of Surrey, and having spent some time working as a performer making experimental dance and theatre. These cross-overs between genres and between research and professional practice continue to inform my research and teaching, in collaborations with Rosemary Lee, Sound&Fury, Battersea Arts Centre, Robert Cohan, Rift, Seth Kriebel and Alexander Whitley amongst others. Since my PhD, as both performer and researcher, I have engaged with the rising tide of experimentation in theatre that eliminates or obscures light, and much of my work covers concerns for the culture and the phenomenology of the senses as a result. In 2017, I coedited Theatre in the Dark with Adam Alston. My teaching covers a range of topics including contemporary theatre practice, the intersections of performance and tourism, sensory cultures and affect theory. I am currently engaged in three long-term research projects: ArtsCross, a choreographic research network in collaboration with Middlesex and Exeter universities in the UK, the Beijing Dance Academy and Taipei National University of the Arts; Staging Atmospheres, an interdisciplinary research network examining the aesthetic and affective paradigm of theatrical atmosphere across a range of academic fields; and Audiencing Atmospheres, a series of practice-led collaborations with artists using the motion-capture, VR, and immersive audio technologies of Drama's Digital Studio. This has included a collaboration with Rift, funded by the AHRC's Next Generation of Immersive Technologies Scheme.
Undergraduate Teaching
I have taught on:
DRA118: Performance Texts in Practice
DRA237: Dance Theatre
DRA252: Acting Theory
DRA302: Beyond Acting
DRA340: Just for Tourists
Research
Research Interests:
Theatre and the senses
Affective atmospheres
Transcultural performance
Performance and immersive technologies
Contemporary choreography
Recent and On-Going Research:
My research covers a series of intersections between contemporary theatre and choreography as they engage with concerns for affect, atmosphere and the senses. I am interested in how theatre practitioners and audiences 'make sense' of the unusual ways that they are sometimes invited to look at, feel or listen. This was the subject of my first book Feeling Theatre, that considered a continuum between emotion and the senses in making and watching performance. Over the last two decades I have conducted a sustained enquiry into the history and phenomenology of darkness and shadow in theatre practice and in 2017 co-edited Theatre in the Dark with Adam Alston, the first book-length publication on the subject. In 2018, this led to a co-curated series of talks and performances with Battersea Arts Centre, looking at the legacy of their innovative Playing in the Dark season in 1998. Working closely in collaboration with artists and cultural organisations is central to my research, and has variously meant participating in and observing production processes as a performer, director, dramaturg and critic. In 2017 I co-directed Forest Revisited for Sadlers Wells with the choreographer Robert Cohan, a creative process which has fed into my ongoing research on affective atmospheres and aesthetics. Finding new means by which academic research might support and collaborate with cultural industries is increasingly important to me, and in 2016 I oversaw the Drama department's acquisition of a £250K Digital Studio, through which motion-capture, immersive audio and VR technologies work to support MSME artists and organisations.
My research has often involved long-term critical relationships with the work of artists including Sound&Fury and Rosemary Lee, as instances of performance that engage senses of sound and touch, but that also generate atmospheres that extend theatrical perceptions and aesthetics into wider environmental and climatic concerns. Since my PhD in 2002, I have also sustained an interest in the cultural politics and aesthetics of transcultural practice, not only in the event of performance, but also as it affects training and rehearsal. I am a co-director of ArtsCross, an international choreographic research network, that has received funding from the AHRC, and TAL Foundation amongst others. This long-term initiative brings together academics and artists across cultural, national and artistic borders and includes collaborations with the Beijing Dance Academy, Taipei National University of the Arts, and the universities of Exeter and Middlesex. Since 2011 it has held meetings in Taipei, Beijing and London and has led to the creation of eighteen new intercultural performances.
Publications
'Making Sense of Air: Choreography and Climate in Calling Tree', Performance Research, 25 (2018), 80-90
'Dark Visions: Looking at and in Theatrical Darkness', Theatre Journal, 69 (2017), 497-513
Theatre in the Dark: Shadow, Gloom and Blackout in Contemporary Theatre, ed. M. Welton and A. Alston (London: Bloomsbury, 2017).
'Dancing with the Sound of Birds" Atmospheres and Translation in ArtsCross/DansCross', Journal of Choreographic Practices, 7 (2016), 229-253
'Footage: Surface Feelings' in Affective Performance and Cognitive Science: Body, Brain and Being, ed. N. Shaughnessey (London: Methuen, 2013), pp.159-169
'The Possibility of Darkness: Blackout and the Shadow in Chris Goode's Who You Are', Theatre Research International, 31 (2013)
'From Floor to Stage: Kalarippayattu Travels', in Martial Arts as Embodied Knowledge: Asian Traditions in a Transnational World, ed. D. Farrer and J. Whalen Bridge (New York: State University of New York Press, 2011), pp. 161-84
Feeling Theatre (Houndmills: Palgrave MacMillan, 2011)
'Listening-as-Touch: Paying attention to Rosemary Lee's Common Dance', Performance Research, 15 (2010), 47-54
'Feeling like a Tourist', Performance Research, 12 (2007), 47-52
with P. Rae, 'Traveling Performance', Performance Research, 12 (2007), 1-4
'Just for kicks? In Search of the Performative "something else" in a South Indian Martial Art', Contemporary Theatre Review, 16 (2006), 153-158
'Seeing Nothing: Now Hear This', in The Senses in Performance, ed. A. Lepecki & S. Banes (London and New York: Routledge: 2006), pp. 146-155
'Once more with feeling', Performance Research, 10 (2005), 100-12
Supervision
I would welcome enquiries from potential doctoral students interested in any of the areas of my research.
I have supervised the following successful PhD projects:
Rachel Gomme 'Being Here Now: Performance, Presentness, and the Opening to Wonder' (2018)
Colombine Gardair 'Audience Interaction in Street Performances', co-supervision with Prof. Patrick Healey (EECS) (2013)
Chariklia Marini, 'Theatre Out of Place' (2013)
George Home-Cook, 'Stretching Ourselves: The Phenomenology of Sound and Listening in Contemporary Theatre' (2013)
Jen Mitas, 'Work, Emotion and the American Method' (2009)
Performance
with Theater Feurblau (Austria) The Loss of Shadows/ Vom Verschwindung der Schattens, Theater am Lend, Graz, September, 2015
with Clare Whistler in Footage, video installation, Peopling the Palaces festival, June 2014
with Clare Whistler in Footage, Freshly Scratched festival, Battersea Arts Centre, June 2013.
Performer and devisor with Klaus Seewald (Theater ASOU, Austria) in Unknown Origin, selected for the Body Navigation festival, St Petersburg, Russia, July 2007
Performer and devisor with Klaus Seewald (Theater ASOU, Austria) for Feeling Spaces a research and development project sponsored by Chisenhale Dance Space's Artists programme, April – June 2007
Performer and devisor in The Watery Part of the World with Sound and Fury Theatre Company, touring April – July 2003, British Council presentation Skopje, Macedonia, March 2004
Performer and devisor in Remember to Forget, directed by Emilyn Claid, September – November 2003
Performer and devisor in nobodies baby directed by Emilyn Claid, touring nationally and internationally January – May 2002