Professor Lois Weaver, BA (Radford University, Virginia USA)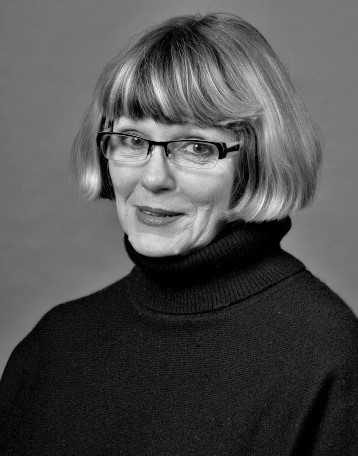 Professor of Contemporary Performance
Email: l.weaver@qmul.ac.uk
Profile
I am a performance artist, writer, director, and activist. My research interests include live art, solo performance, feminist and lesbian theatre, ageing, performance and human rights and the relationships between performance and public engagement.
I co-founded Spiderwoman Theatre, Split Britches Company, and the WOW Theatre in New York, and was also the Artistic Director of Gay Sweatshop Theatre and the AiR Supply Collective in London. As a director, writer, and performer, some of my projects include Lost Lounge (2009) Miss America (2008), Lesbians Who Kill (1992), Belle Reprieve with Bloolips (1991), Little Women: the Tragedy (1988), Dress Suits for Hire with Peggy Shaw and Holly Hughes (1987), and Upwardly Mobile Home (1984).
Through my experiments with performance as a means of public engagement, I have developed a number of methods and strategies including the Long Table, Porch Sitting, Care Cafes, ,Public Studios, the Library of Performing Rights, the FeMUSEm, and my performance persona Tammy WhyNot. I was a partner in Staging Human Rights, a People's Palace Project that uses performance practice to explore human rights in women's prisons in Brazil and the UK, and Director for PSi#12: Performing Rights, an international conference and festival on performance and human rights held at Queen Mary in 2006.
I continue to curate inclusive public debate at conferences and institutions internationally through the use of these initiatives. More information can be found on my website, Public Address Systems.
Together with my long-time collaborator Peggy Shaw, I tour Split Britches' productions: Retro(pe)rspective, and Unexploded Ordnances (UXO). Couched within a Dr. Strangelove-inspired performance, UXO uses unexploded ordnances as a metaphor for unexplored potential in elders and public performance as a platform for public conversation in a fraught political landscape. UXO premiered at La Mama (NYC) and enjoyed a preliminary tour throughout the UK including a showcase at the Barbican Centre. UXO continues to tour throughout the UK and internationally.
I co-wrote and directed Peggy Shaw's Ruff, an exploration of Shaw's experience of surviving a stroke. Commissioned by PS122 (NYC) and Out North (Alaska), Ruff unpacks Shaw's ageing, lesbian body, exploring issues of memory, personal response to extreme circumstance and the place of the imagination in the neuroscience of memory loss and structural damage. Ruff visually and verbally translates Shaw's internal experience of illness and ageing into an external assemblage of her multifaceted, creatively capable, ageing brain.
I also tour solo performances of What Tammy Needs to Know… (2004) and What Tammy Found Out (2012) .I have explored ageing and stage fright in Performing in Agony (2009), a solo performance based on Miroslav Krleza's Behind the Mask, created through an international collaboration with Croatian academic, Dr. Lada C Feldman, and British director, Julia Bardsley. I developed Getting On, a back stage tour, a workshop guide for dealing with elders on issues of 'agefright' created in collaboration with Leslie Hill and Helen Paris at Stanford University.
My latest solo performance What Tammy Needs to Know About Getting Old and Having Sex, marked the initial practical exploration of my current research on ageing. This is a practice-based project that collaborates with older adults through interviews, performance workshops and public presentations in order to research the effects of ageing upon people's desire for, and ability to, obtain sexual pleasure and intimacy. So far, the project has conducted workshops with community groups in London, Croatia, Poland and New York and utilised my persona, Tammy WhyNot, to facilitate engagement and to encourage performance as means of dissemination. Tammy took part in a series of performances, workshops and public interventions as part of the Institute of Sexology, a Wellcome Trust initiative (2015) and has established her own YouTube channel for people of 55
I have been a Hunt Scammon Distinguished Artist at William and Mary College, a Penny Stamps Distinguished Lecturer as part of her Martin Luther King, Jr.-Cesar Chavez -Rosa Parks Visiting Professorship at the University of Michigan and visiting artist at universities including Harvard, Wellesley, UCLA and Universities of Texas and Tasmania. I have performed and lectured extensively throughout the US and UK as well as China, Australia, New Zealand, Brazil, Canada and Argentina. In 2014, I was made a Guggenheim Fellow and a major publication dedicated of my work and life, co-authored with Jen Harvie and in conjunction with Intellect Live and the Live Art Development Agency, was published in 2015. I am a 2016-2018 Wellcome Trust Engaging Science Fellow. As a company, Split Britches won the Innovative Theatre Awards (USA) Lifetime Artistic Achievement Award in 2017, and I was awarded the WOW Women in Creative Industries 'Fighting the Good Fight' award in 2018.
Research
Research Interests:
Live art
Solo performance
Feminist and lesbian theatre
Aging
Performance and human rights
Relationships between performance and public engagement
Recent and On-Going Research
My on-going research involves experimenting with creating comfortable spaces for public discussion, such as Long tables and Porch Sittings, which resist hierarchies, foster inclusion, and value lived experience as expertise. These research interests are housed within my project called Public Address Systems. With the performance project Unexploded Ordnances (UXO) I am exploring the ways performance can facilitate public conversation.
Connected to Public Address Systems, my project Know How uses the ethics of care as a theoretical basis for dialogic work, and is a series of performance as research projects that seek to research the nature of embodied knowledge and lived experience in relation to academic research. This research is applied to develop egalitarian dialogue frameworks in order to democratize and enhance cross-class and cross disciplinary communication.
Publications
Weaver, Lois; Maxwell, Hannah. 'Care Café, a Chronology and a Protocol'. Art of Care Special Issue,
Scottish Journal of Performance. Ed. Laura Bissell, Laura Gonzalez, Aby Watson. Scheduled
for Publication February 2018.
Harvie, Jen; Weaver, Lois. The Only Way Home is Through the Show: Performance Works of Lois Weaver. Ed. Jen Harvie. London: Intellect Ltd, 2016.
Weaver, Lois. 'Doing Time: a Persona and Practical Account of Making Performance Work in Prisons'.
The Applied Theatre Reader. Ed. Prentki and Preston. New York: Routledge, 2009.
with Peggy Shaw 'Miss America', in Texts for Post-Dramatic Performance, ed. A. Furse (Methuen, 2011)
'Still Counting', in Femmes of Power: Exploding Queer Femininities, ed. U. Dahl (Serpents Tail, 2008)
'Doing Time', in The Applied Theatre Reader, ed. T. Prentki and S. Preston (Routledge, 2008)
with H. Freshwater, 'Foreword', in Theatre and Audience, ed. Jen Harvie and Dan Rebellato (Palgrave Macmillan, 2009)
'A Manifesto for Making Performance About Making Change', in Staging International Feminisms, ed. S. E. Case and E. Aston (Palgrave Macmillan, 2007)
Split Britches: Feminist Performance/Lesbian Practice a collection of seven plays written and performed by the Split Britches Company, edited and introduced by Sue Ellen Case (London and New York: Routledge 1997)
Supervision
I would welcome enquiries from potential doctoral students interested in any of the areas of my research.
I have supervised the following successful dissertation:
Catherine McNamara, 'The Constitution of Transgender Masculinities through Performance: A Study of Theatre and the Everyday' (2009)
Public Engagement
Split Britches are currently undertaking a 'Call and Response Tour' as a direct reaction to the call from people throughout England for further touring of Split Britches work, and a desire to bridge social chasms in an increasingly divided, disparate landscape.
Using UXO to facilitate conversation on Global Movement and Brexit, and Retro(per)spective to aid discussion of gender and feminism, Split Britches will embark on a period of touring using the model of Call and Response, housing sustained conversation in connected engagement activities, like workshops, Porch Sittings, Long Tables, and meet and greets. The legacy and impact of this work will be sustained through digital conversation platforms, like a Council of Elders Facebook group, a digital Situation Room, and the Tammy WhyNot YouTube page.
Performance
Director, writer and performer with Split Britches. The Split Britches archive can be viewed here and here. Projects written and performed by the company include:
Unexploded Ordnances (UXO), 2018-Present
Retro(per)spective), 2007-Present
Lost Lounge, 2009
Miss America, 2008
Lesbians Who Kill, 1992
Anniversary Waltz, 1990
Little Women: the Tragedy, 1988
Upwardly Mobile Home, 1984
Beauty and the Beast, 1983
Split Britches: the True Story, 1980
Solo performance projects (1996-date) include :
What Tammy Needs to Know About Getting Old and Having Sex, (2015-Present), a solo performance using the persona Tammy WhyNot to talk to elders about sex
What Tammy Found Out, (2012-2013)
Faith and Dancing, an autobiographical solo piece about growing into girlhood in rural Southern Baptist Virginia
What Tammy Needs to Know, trailer trash crash course on art, Tupperware and new math conducted by country western singer turned lesbian performance artist, Tammy WhyNot
Commit an Act of Domestic Terrorism, Hang your Laundry in Public, an interventionist performance using the hanging of laundry in public places as a means of generating conversation on the meaning of public and private
Lost Lounge, a performance that facilitates audience participation and public conversation on issues of memory, loss and urban redevelopment
Collaborations include (1987-date):
Dress Suits for Hire, written by Holly Hughes in collaboration with Lois Weaver and Peggy Shaw, performed by Lois Weaver and Peggy Shaw, 1987 and 2005
Belle Reprieve, co-created with the Bloolips, performed by Lois Weaver and Peggy Shaw, Bette Bourne and Paul Shaw, 1991
Lust and Comfort, co-created with James Neale Kennerley of Gay Sweatshop, performed by Lois Weaver and Peggy Shaw, 1994
Salad of the Bad Café, written in collaboration with Stacy Makishi, performed by Lois Weaver, Stacy Makishi and Peggy Shaw, 1999
It's a Small House and We've Lived in it Always, a collaboration with the Clod Ensemble, performed by Lois Weaver and Peggy Shaw, directed by Suzy Willson, music by Paul Clark, commissioned by the Purcell Room, South Bank, London 2000
On the Scent, an investigation of the relationship between smell and memory and Lost and Found, a human portrait of urban regeneration, collaboration with Leslie Hill and Helen Paris of Curious, 2003-date
Ruff, co-written and directed by Lois Weaver, and starring Peggy Shaw, uses performance to investigate Shaw's experience of having had a stroke
Practice-based research includes (2001-date):
Public Address Systems, a series of projects including Long Tables, Porch Sitting, Care Cafes, Public Studios, and Situation Rooms. Each of these projects is at its core an engagement with the public that creates spaces that are hospitable and open so that alternatives can be modelled and critical questions staged
The Long Table, experimental public fora where artists, advocates, academics and audiences are invited to gather for informal conversations on serious topics
Porch Sitting, an experiment with a new format for non hierarchical public discussion using an informal conversation structure to address more formal topics
Tammy WhyNot, a performance research project that experiments with persona as a means of facilitating public engagement
Library of Performing Rights, an actual and virtual library, housing resources, research materials and technologies that explore and enable the transmission and documentation of human rights and performance
Dress Suits to Hire: a Translation Across Time and Cultures, a performance research project that re-investigates and re-produces Split Britches' and Holly Hughes' infamous Dress Suits to Hire (1987)
Staging Human Rights, a People's Palace Project initiative that uses performance practice to explore human rights in women's prisons in Brazil and the UK
Democratising Technology, a performance research project that explores the use of performance techniques as a way to initiate conversations on technology design
East End Collaborations, an annual performance platform for emerging live artists in London
FeMUSEum, a series of public dialogues, workshops and online initiatives that use the format of a museum to facilitate conversations on the subjects of femininity and performance