Professor Mark Currie, MA (Aberdeen), PhD (Cambridge)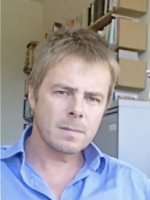 Professor of Contemporary Literature
Email: m.currie@qmul.ac.uk
Profile
I was an undergraduate at the University of Aberdeen where I studied English literature from 1982 to 1986, and a PhD student at Jesus College, Cambridge from 1986 to 1989. I was an adjunct professor at the University of Syracuse from 1990-91, and lecturer in English at the University of Dundee from 1991-1999. I was Head of Literary and Cultural Studies at the University of Westminster from 1999-2000 and then Professor of English at Anglia Ruskin University in Cambridge from 2000-05. From 2005-10 I was Professor of Contemporary Writing at the University of East Anglia in Norwich, and Head of the School of Literature and Creative Writing from 2006-09. I moved to Queen Mary in 2010. My work in this time has focused on the theory of narrative, on literary theory, and contemporary fiction. My early publications included Metafiction in 1995, Postmodern Narrative Theory in 1998 (second edition 2011), and Difference in 2004. Since then my work has concentrated on questions about time in philosophy, fiction and narrative more generally, and my recent publications include The Invention of Deconstruction (2013), About Time (2007, 2011) and The Unexpected (2013).
Undergraduate Teaching
I have taught on:
ESH102: Reading, Theory, and Interpretation
ESH123: Narrative
ESH387: Time, Narrative and Culture
Postgraduate Teaching
I have taught on:
ESH7023: Writing and the Present
ESH7036: Researching Modern Culture
Research
Research Interests:
Narrative theory
Literary theory
The contemporary novel
The philosophy of literature
The philosophy of time
Recent and On-Going Research:
Since the publication of About Time in 2007, my work has been primarily concerned with time and narrative, and specifically with the relationship between philosophical and fictional approaches to temporality. My most recent work in narrative theory has been about unexpected events both in life and in fiction. The Unexpected, published in 2013, is a study of surprise – of how it works in the novel form, of its place in contemporary philosophy, and in social theory. I have also written a study of the role of deconstruction in this kind of thinking. The Invention of Deconstruction (2013) argues that notions of novelty, futurity and the unforeseeable were always at the centre of deconstruction and its interest in writing. These questions are the basis for my current book project, titled Absolute Uncertainty, which aims to explore concepts of uncertainty in the physical and social sciences in relation to questions about novelty and value in literature. About Time and The Unexpected particularly develop an approach to narrative time based in grammatical and philosophical concepts of tense. Absolute Uncertainty pursues related themes into areas of the social and physical sciences concerned with randomness, contingency and unpredictability, and the efforts of philosophy and literature to respond to those themes. My research, like my teaching, is based in the belief that contemporary fiction is dynamically involved in questions about time, and the role of time in our personal and social self-understanding.
Publications
Books:
The Unexpected: Narrative Temporality and the Philosophy of Surprise (Edinburgh University Press, 2013)
The Invention of Deconstruction (Palgrave MacMillan, 2013)
Postmodern Narrative Theory, 2nd edition (Palgrave MacMillan, 2011)
About Time: Narrative, Fiction and the Philosophy of Time (Edinburgh University Press, 2007)
Difference (Routledge, 2004)
Postmodern Narrative Theory (Palgrave Macmillan, 1998)
Metafiction (Addison-Wesley Longman, 1995)
Selected Articles:
'Ali Smith and the Philosophy of Grammar', in Ali Smith: Contemporary Critical Perspectives, ed. M. Germana and E. Horton (Continuum/Bloomsbury, forthcoming)
'The Daily and the Everyday', Novel: A Forum on Fiction, 44 (2011), 115-120
'Stuck in Time: Feminism and Futurity', Textual Practice, 24 (2010), 167-192, doi:10.1080/09502360903471748
'Controlling Time: Kazuo Ishiguro's Never Let Me Go', Kazuo Ishiguro: Contemporary Critical Perspectives, ed. S. Matthews and S. Groes (2010), pp. 91-103
'The Expansion of Tense', Narrative, 17 (2009), 353-367 doi:10.1353/nar.0.0027
'The Novel and The Moving Now', Novel: A Forum on Fiction, 42 (2009), 318-325 doi:10.1215/00295132-2009-021
Supervision
I would welcome enquiries from potential doctoral students interested in any of the areas of my research. I have a wide range of interests in modernist and contemporary fiction and will consider any proposal focused on the modern novel. I am particularly interested in projects in narrative theory or narratology, and in any topic related to questions of time and temporality. I have strong interests at the moment in theoretical developments after deconstruction and postmodernism, and so would welcome proposals on any aspect of the contemporary philosophy of literature.