Dr Ed Charlton, BA (Sheffield), MA (KCL), PhD (Cambridge)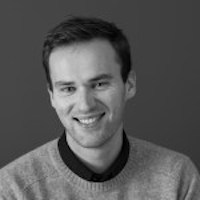 Lecturer in Postcolonial Studies
Email: e.charlton@qmul.ac.uk
Profile
This is my second stint at Queen Mary, having first taught here in 2016-17. I am returning after completing a British Academy Postdoctoral Research Fellowship at LSE Cities, London School of Economics. I was also the Andrew W. Mellon Fellow in Cities and the Humanities at LSE Cities in 2015-16.
Research
Research Interests:
Global Urban Culture
South African Literature, Film and Performance
Post- and Decolonial Theory
Creative non-fiction writing, autobiography, and auto-theory
Text & Image, specifically photography
Recent and On-Going Research
My first book was published in 2021. Titled Improvising Reconciliation, this interdisciplinary study draws from my doctoral research on South Africa's transition to democracy. It was produced with the support of the Andrew W. Mellon Foundation's Sustainable History Monograph Pilot and is available to download for free as an open-access e-book here.
I am currently completing my second book project, Metropolitan Melancholia, which I launched as part of my British Academy postdoctoral fellowship. This work includes chapters on a series of former colonial, now arguably global cities, including Johannesburg, London, Toronto and Singapore. I also explore a diverse range of contemporary photographers, musicians, poets and creative non-fiction writers as part of my analysis.
As an interdisciplinary scholar, I have wide interests within the contemporary urban sphere and am currently CO-I on two projects, both funded by the British Academy. The first is a partnership with several socially engaged arts collectives in London, while the second focusses on Sheffield and its history of urban activism. In 2020, I co-authored a set of digital StoryMaps on Johannesburg's atmospherics, available here. I am particularly interested in the affective dimensions of urban life and digital 'site-writing'.
Publications
Book:
Improvising Reconciliation: Confession after the Truth Commission. Liverpool: Liverpool University Press, 2021.
Articles:
"A Zero-Hour City: Writing London in the End Times." GeoHumanities. 6.2 (2020): 280-294.
"Trashing Johannesburg: Ponte City­­­-as-Archive of Everyday Loss." cultural geographies. 27.2 (2020): 277-292.
"Melancholy Mapping: A 'Dispatcher's Eye' and the Locations of Loss in Johannesburg." Thesis 11. Special Issue: Performative JOZI. Eds. Noëleen Murray and Peter Vale. 140.2 (2017): 14-30.
"Apartheid Acting Out: Trauma, Confession and the Melancholy of Theatre in Yaël Farber's He Left Quietly." Theatre Research International. 42.1 (2017): 55-71.
"From Liberation to Liberalization: Newtown, the Market Theatre and Johannesburg's Relics of Meaning." Interventions: International Journal of Postcolonial Studies. 17.6 (2015): 826-838.
"'Only literature can perform the miracle of reconciliation': A Resurrection of the Logos in South Africa's Truth Commission?" Research in African Literatures. 42.4 (2011): 114-123.
Public Engagement
You can find a recent review of Johannesburg I did with Professor Jo Beall (LSE) here. The original review can also be read here.
In 2016, I curated an exhibition of text and image in collaboration with the acclaimed photographer, Jodi Bieber. You can find a short introduction to the exhibition here.