Dr Robert Henderson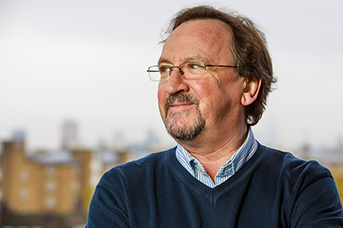 Honorary Research Fellow
Email: r.henderson@qmul.ac.uk
Profile
I gained an MA in Russian and a Diploma in Slavonic Languages at the University of Glasgow before taking up the post of Russian Curator at the British Library. Some twenty years later I returned to academic studies at Queen Mary and in 2009 completed my doctoral research into the Russian political emigration in late nineteenth century London.
Membership of professional associations or societies
Member of BASEES (British Association for Slavonic and East European Studies) Study Group on the Russian Revolution
Research
Research Interests:
I am currently undertaking further research into the Russian revolutionary emigration in Edwardian London. I have a keen interest in library history and an extensive knowledge of Russian academic libraries and archival repositories. I am also actively involved in school outreach projects helping pupils in their study of local history, and also giving regular presentations on life in late Soviet Russia. Other research interests include:
history of collaboration between Russian and European political police forces
development of radicalization in nineteenth century Europe
British labour history
Publications
The Spark that Lit the Revolution: Young Lenin in London and the Politics that Changed the World. London: IB Tauris, March 2020.
'Divergency in Russian Emigré Publishing in Late Victorian Britain: The case of the Narodovolets and the Anglo-Russian'. In Monolingualism, pluralism and rivalling languages: language choice and identity framing. London: Bloomsbury, 2020 [forthcoming].
Vladimir Burtsev and the Struggle for a Free Russia: A Revolutionary in the Time of Tsarism and Bolshevism. London: Bloomsbury Academic, 2017.
'Liberty Hall: Apollinariya Yakubova and the East London Lecturing Society', Revolutionary Russia, London, vol. 28 (December 2015), pp. 1–24.
'The Hyde Park Rally of 9 March 1890: a British Workers' Response to Russian Atrocities.' In Laqua, D. and Alston, C. (eds.) Transnational Solidarities and the Politics of the Left, 1890—1990, European Review of History, August 2014, pp. 451‑466.
'"For the Cause of Education." A History of the Free Russian Library in Whitechapel, 1898–1917.' In Beasley, R. and Bullock, P. (eds.) Russia in Britain, 1880-1940: From Melodrama to Modernism

, Oxford: OUP, 2013, pp. 71 - 86.
'A. L. Teplov and the Russian Free Library in Whitechapel', Solanus, New Series, vol. 22 (2011), pp. 5 -26.
'Русская бесплатная библиотека в Ист-Энде' in Morgunova, O. (ed.) Русское присутствие в Британии. Москва: Современная Экономика и право, 2010, pp. 59–68.
'International Collaboration In The Persecution Of Russian Political Émigrés: The European Pursuit of Vladimir Burtsev', Revolutionary Russia, London, vol. 22, issue 1, (June 2009), pp. 21 - 36.
'Sanctuary: Russian Revolutionary Associations with the British Museum Library', The Staircase, Journal of the Sir Frederic Madden Society, No. 12 (1) (January 2007), pp. 12–22.
'William Plate, An Unknown Acquaintance of Karl Marx at the British Museum: a biographical sketch', The British Library Journal

, London (2005)
'Watts, Panizzi and Asher: the Development of the Russian Collections, 1837-1869', The British Library Journal

, vol. 23, no. 2 (Autumn 1997), pp. 154–175. (co-authored with Dr Christine Thomas).
'Russian Political Émigrés and the British Museum Library', Library History

, (December, 1991), pp. 59–68.
'Ленин в Библиотеке Британского музея', Вопросы истории КПСС, №. 4 (1991), pp. 118–126.
'Lenin and the British Museum Library', Solanus, New Series, vol. 4 (1990), pp. 3–15.