The Centre for Doctoral Training (CDT) in Data-Centric Engineering, forms part of the UK Research and Innovation's (UKRI) Doctoral Mobility Pilot, which aims to increase mobility across the industry and academic sectors and enhance research skills of individuals from industry and other non-academic backgrounds.
The CDT will increase the number of scientists and engineers with data science and engineering research skills in the UK economy and widen access routes and increase the diversity of our doctoral scholars.
Our doctoral scholars will be trained to work seamlessly across academic and industrial sectors, and qualify with professional doctorates.
The Aims of our Centre
Professor Eram Rizvi, Centre Director & Faculty Deputy Dean for Research, talks about the aims and mission of our Centre in this short video:
Our offer
Data Science skills are currently in high demand and include advanced statistical analysis of large datasets, and the use of artificial intelligence (AI) techniques.
Our programme will expand the provision of skills which now underpin many areas of science and engineering research activity as well as industrial and third sector innovation. It offers a novel, enriched and integrated experience in applied research to train a new type of researcher, adept at working in academic and industrial environments, and enabled with an enviable professional peer-network to draw on throughout their careers.
The CDT in Data-Centric Engineering offers a professional doctorate qualification focused on workplace-based applied research, co-created with industry partners.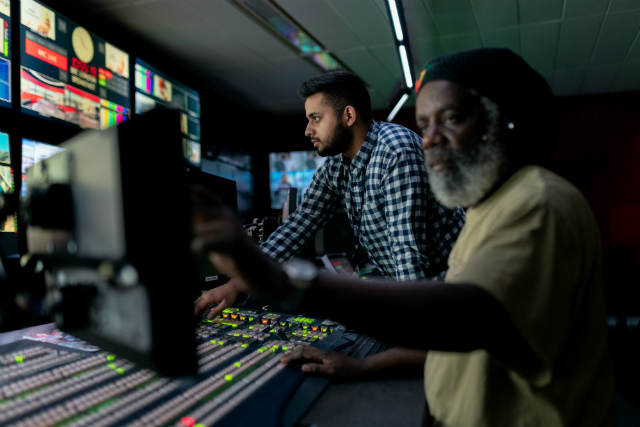 Our doctoral scholars will benefit from a high-quality bespoke training programme with access to world-class researchers and facilities, and the direct workplace based application of research methods in the live industrial settings of our partners including IBM, BT and the BBC.
Our CDT fully supports two streams of Doctoral Scholars:
Professional Doctoral Scholars: We will provide a sponsorship model to organisations with employed professionals who will be upskilled in data-science and engineering research fields. They will be trained and co-supervised in workplace based research by leading QMUL academics while remaining employed full-time.
Enterprise Doctoral Scholars: Talented graduates who left higher education due to financial barriers or other circumstances will be attracted into our Doctoral Training by addressing the key barriers. They will receive enhanced stipends reducing financial barriers, and be upskilled through our training programme. Placements will allow them to apply their skills in academic and industrial research environments.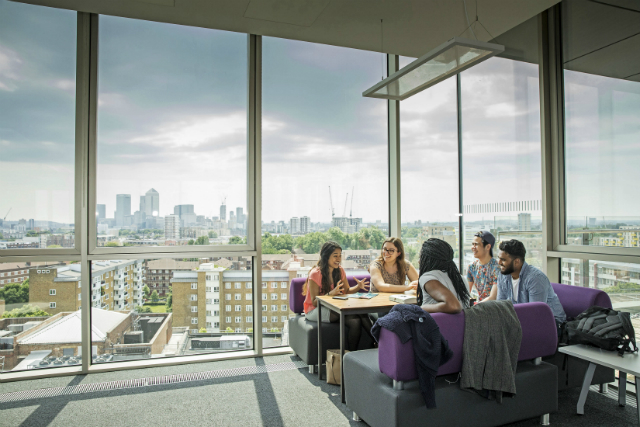 A new holistic recruitment approach will be used to identify the applicants with the highest potential. Tower Hamlets local authority supports this pilot programme which furthers its aim of enhancing local skills, and expanding the Knowledge Quarter around the high-tech SMEs located in TechCity.
Why choose Queen Mary
Our CDT naturally ties together Queen Mary's proven ability in five key areas:
Internationally excellent research - Our science and engineering research is world leading and internationally excellent with 90% of our output classified as such [REF2014].
Doctoral training support - Our strength in doctoral training provision is evidenced by the number of prestigious doctoral training centres, partnerships and EU training networks we host – all strongly supported by an institution-wide Doctoral College.
Strong industrial engagement- The range of our industrial partnerships is highly recognised, most recently through the £28m award of an Institute of Technology led by Queen Mary with 30 industry partners.
Leader in widening participation - We are a UK leader in widening the participation of people engaging in top-tier higher education by almost any measure.
Innovative recruitment- Queen Mary is an innovator in attracting people from non-academic backgrounds, and was one of the first UK institutions to offer industry-facing degree-apprenticeships, most recently recruiting 25 to its Level 7 programmes and 42 to its Level 6 programmes.
News
About Queen Mary University of London
Queen Mary University of London strives to be the most inclusive university of its kind, anywhere.
Our Centre Director and Faculty Deputy Dean for Research, Dr Eram Rizvi, talks about Queen Mary University in this short video: